In Austria and Switzerland, completed work on the arrangement of the official fan zone Euro 2008, where many thousands of fans, the matches will be shown on 28 giant screens. Fan Zone is located in the most prestigious places of the cities that will host matches of the European Football Championship 2008 - namely, the Austrian cities of Vienna, Innsbruck, Salzburg and Swiss cities of Zurich, Bern, Geneva, Basel and Klagenfurt.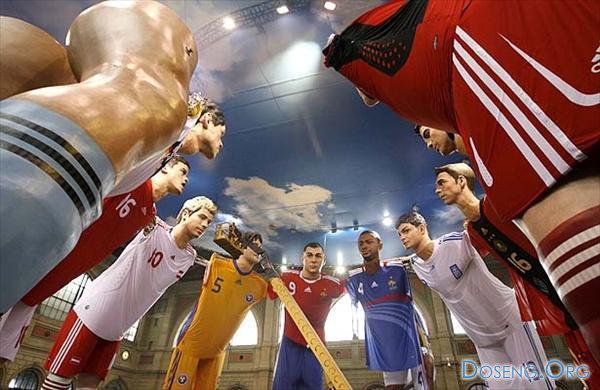 At the train station in Zurich were installed giant statues of football players height of 17 meters - a copy of the players, making it part of their national teams at Euro 2008.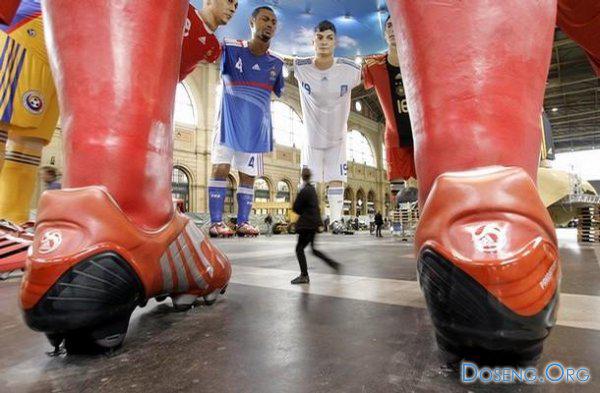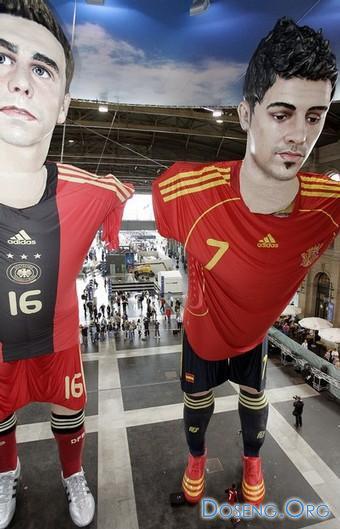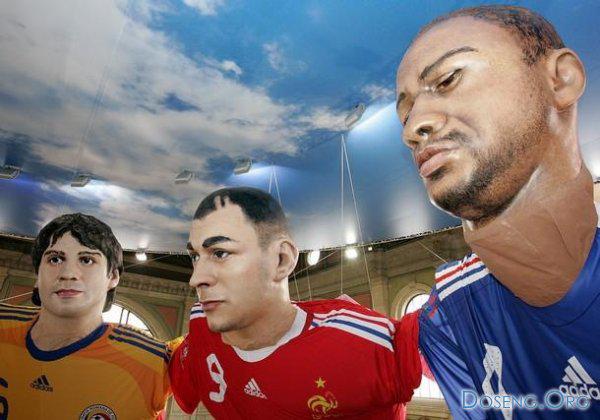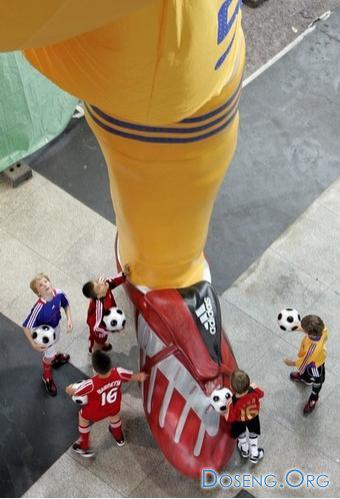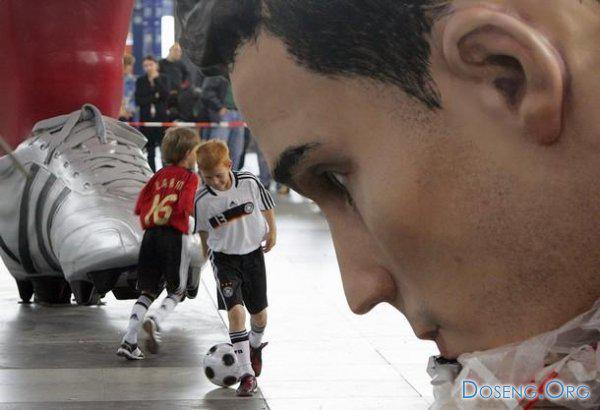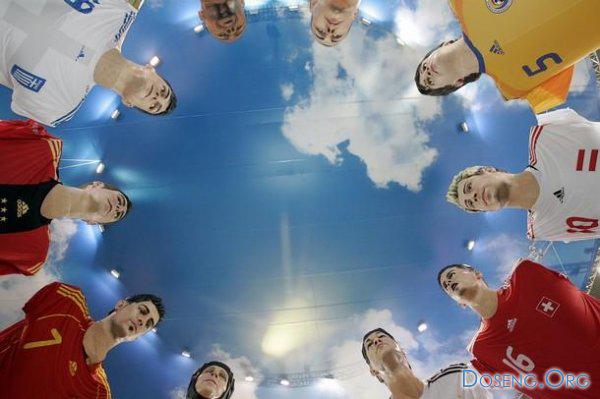 Giant copy of players from different teams that came in the final stage of Euro 2008:
Michael Ballack and Philipp Lahm from Germany, Karim Venzema and Patrick Vieira of France, Angelos Charisteas of Greece, Petr Cech of the Czech Republic, Cristian Chivu from Romania, David Villa from Spain, Tranquille Barnetta from Switzerland, Andreas Ivanschitz from Austria and Robin van Persie Netherlands.
Other construction giant screen weighing 30 tons placed on a floating platform area of ​​1600 square meters directly on the shores of Lake Zurich. Engineering marvel rises 12 meters above the water.
Recall that the opening of the European Football Championship 2008 will be held this Saturday, June 7 in the Swiss city of Basel.
In the first game the two teams meet in Group "A" - Switzerland and the Czech Republic.