It seems that this year the company JE Design will continue to work on the tuning program for the Audi Q7 2008 model year.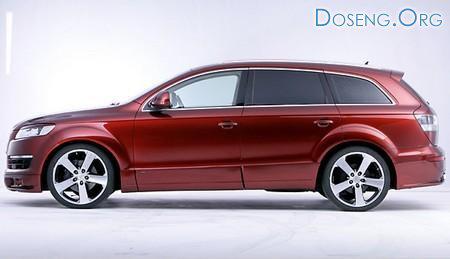 The car will be powered by a modified version of the V-shaped 6-cylinder diesel engine, whose power will be 285 hp, while the output power of 4, 2 liter petrol engine will be increased to an astounding 500 hp
Painted in a special color called Red Rocket, the car has a stylish body kit consisting of front spoiler, side skirts, a modified rear spoiler with integrated diffuser, dual exhaust tips, and a small wing on the roof. Rounding out the stylish tuning program for the 22-inch alloy wheels, visually adding vehicle stability and visual appeal. The cost of such a comprehensive tuning program is an impressive 61,000 euros.