The new "teteshka"! Although there is not quite the novelty and sparkles, but still, what did this tuner BB TTS «audyushkoy" can be considered a brand new tricks charged.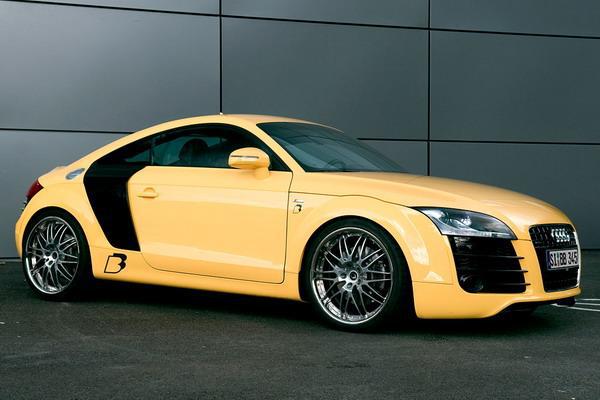 So, first of all, there appeared "new" nobody unseen strongman who bought a couple of very "powerful" components as a special system of turbocharging, more productive air cooling system is almost "empty" exhaust system with sport catalysts and headers, extra compact " Slim-Line »Shrove cooling system and of course the new" soft "for the electronic control unit. Result - 306, 324 and 362 horsepower - choose. Saboya very clear that there is a top-end version with a capacity of 362 horses, where the acceleration to "hundreds" takes only 4, 6 seconds and a top speed of 280 km / h.
In the field of aerodynamics master BB is also not let us down. Podtochennaya under this strict design body kit made TT just zhёltozaperchёnnoy and terribly attractive, but if everything else to add sports "hodovushku" presented sport springs or alternative sports shock absorbers with adjustable in multiple modes, the general - a full "geshos" that a "native" German sounds like a "shot." Round out the package of rims in the 19 or 20-inch format and high-strength braking system with perforating disks and 8-piston calipers.
As for the interior, there is the studio has not yet deigned to give any information about any savory complete, although you can guess that there will be used leather, Alcantara, a couple of applications of alu and of course carbon.
Price brand new Audi TTS BB is still unknown.