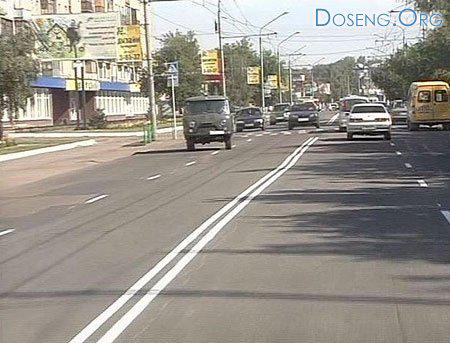 For the first time in the history of the city on his way caused markup. Many motorists in this situation simply confused on familiar streets.
Rubtsovsk, for the first time in its history, struck the road markings. Before the mandatory compliance with traffic regulations in the city was regulated only by road signs. The solid and dotted double lane for drivers was a complete revelation - many simply lost on familiar streets.
According to traffic police, undertaken measure - a step to maintain order on the road. Now the lanes are not determined "by eye", pedestrians see where they can cross the roadway. Overtaking in the most crowded places - clearly prohibited. However, not all drivers RUBTSOVSK ready for such a rigid framework. "Why this came up - it is not clear! Solid two did - not overtaking, the narrow part - all have to reach for the machine, "says one of the motorists.
Senior inspector of traffic police and traffic OGIBDD Rubtsovsk Igor Danko explains: "This experience Rubtsovsk has not been on my mind for the first time caused the marks on the streets and roads of the city. Therefore, we will continue to take into account the negative and positive feedback from motorists, and will, accordingly, any korrevtivy make. "