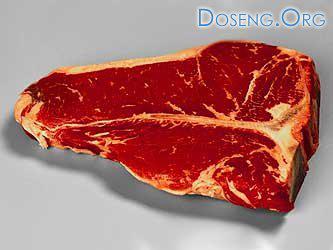 Listeriosis caused the death of 12 Canadians lives a few dozen people at risk. All the fault of contaminated meat. One of the largest Canadian producers of food products withdrawn from stores goods worth millions of dollars, and the Ministry of Health of the country warns that in the coming days, the number of cases may take longer. Topic continue Gregory Petukhov. NTV report.
The diagnosis of "listeriosis" put 26 patients, another 29 people were hospitalized with suspected disease. The first patients asked for help last week. Further, according to doctors, the situation developed rapidly. Three patients died on Saturday in the province of Ontario, another died the next day in British Columbia.
Over the past day has joined the sad list of 8 fatalities. The rights of victims have already taken to protect "Tony Merchant Group» (Tony Merchant Group), the most famous law firm in Canada.
Tony Merchant, the lawyer: "There are dead, there are sick, there are millions of Canadians who are concerned about. They might be poisoned, infected meat supper ».
As stated in the Ministry of Health of the country, in Toronto in the production plant discovered the bacterium that causes deadly disease called listeriosis. Meat processing company owned by "Maple Leaf Foods» (Maple Leaf Foods Inc), which is one of the leaders in the Canadian food market. Listeria bacteria found in two types of beef products.
The true extent of the outbreak of listeriosis in Canada are not known yet. Infection incubation period ranges from 2 weeks to 70 days. It represents the greatest danger to pregnant women, children, elderly people with weakened immune systems. Canadians are frightened in earnest.
Local resident: "All this is terrible! Now we have to be very careful when shopping ».
Corporation "Maple Leaf Foods» (Maple Leaf Foods Inc) has withdrawn from the market 220 kinds of products produced branch in Toronto. The company's management announced further checked for the rest of their enterprises.
Michael McCain, president of the "Maple Leaf Foods": "Can we improve control? Of Course! Close cooperation between producers and supervisory bodies to improve the quality of production ».
Meat processing plant in Toronto is closed, there is checked. As stated by representatives of the Canadian Agency for quality control of food products will not be allowed on the counter until they received their full health safety.
Loss of "Maple Leaf Foods' estimated at $ 19 million - that is the cost of meat products to be withdrawn Party. The company's shares in one trading session fell by 10%. In this case, the question remains open on the amounts that can result in the Corporation for litigation.