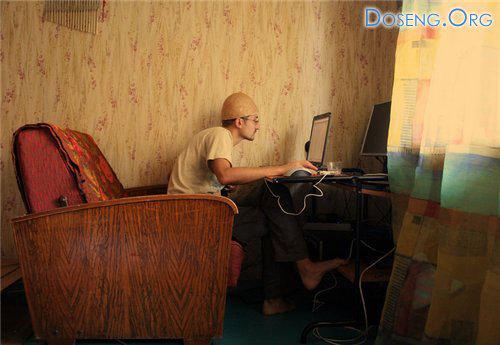 Russia is a country with the fastest growing Internet audience in Europe, analysts say. Over the past year, an increase of 27%. However, the level of penetration of the Web in our country is still very low.
The company comScore yesterday, August 27 published a new study of the Internet audience in Europe. It says that Russia is a country with the fastest growing web audience on the continent.
According to comScore, in June 2008, Russia had 17, 5 million internet users, which is 27% higher than the same period last year. Their total number in Europe was 241, 8 million people, which means an increase of 8% over the year.
Next on the list of countries with the fastest-growing audience by France (31, 5 million users, an increase of 21%), Spain (16, 2 million, an increase of 15%) and Ireland (1, 6 million, an increase of 15%). < br />
As for Internet penetration, Russia ranked last among European countries covered by the research, with the figure of 14%. In first place is the Netherlands, where a network of regular yield of 82% of the population over 15 years old. Followed by Denmark (77%), Sweden (76%), Norway (76%) and Finland (69%). Note that in the rankings there are a number of European countries such as Czech Republic, Poland, Greece and others.
Most of the time in the network is carried out inhabitants of Britain - 28, 5 hours per month for the average user. And the number of page views leading Germany - 2, 906 pages per month per person.
It should be noted that the estimates of ComScore seriously at odds with official data that were previously declared the Ministry of Communications. According to the former Minister of Information Technologies and Communications Leonid Reiman, the end of 2007, Russia had 35 million Internet users (annual growth of 45%). Reiman predicted that by the end of 2008 the number of internet users can reach 46 million.
Analysts eMarketer also called another figure - 40 million at the end of 2008. According to their estimates, Russia takes second place in Europe for the number of Internet users, second only to Germany.
Partly explain the difference in numbers can be that ComScore in their study only takes into account users older than 15 years who surf the Internet from your home or office computer. Recall that in 2006-2007, the Internet in Russia were connected to all schools - is 53 thousand. Educational institutions. In addition, according to Nielsen, Russia is one of three European countries with the largest number of mobile Internet users - more than 11% of cell phone owners use such access.