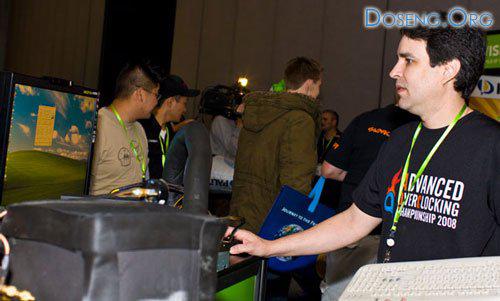 On passing in San Jose (California) event LanParty, which is devoted to extreme overclocking, the founder of the resource XtremeSystems friend «Fugger» showed what he can do.
Show skill owl surrounded by hundreds of spectators can not everyone is one thing when you are in a relaxed home environment, and another thing in public. Responsibility is high, there is no time to experiment, you need a result.
The main tool for successful overclocking cooling system was chosen, which is a three-stage phase transition. Better once to look at this structure.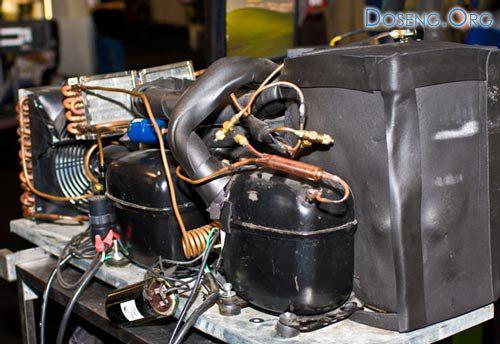 The result of the 5800 MHz resigned experienced enthusiast within 5 minutes after startup. The next milestone in the 6 GHz was overcome after Bole fine tuning the system, the successful loading of the operating system and passing the tests and SuperPi Aquamark consolidate the results.