Intel introduced the first 8-core processor for desktop computers. The new chip Core i7-5960X Extreme Edition (codenamed Haswell-E) support 16 threads and memory DDR4, providing the highest performance desktop solutions. This was reported in a press release.
via macdigger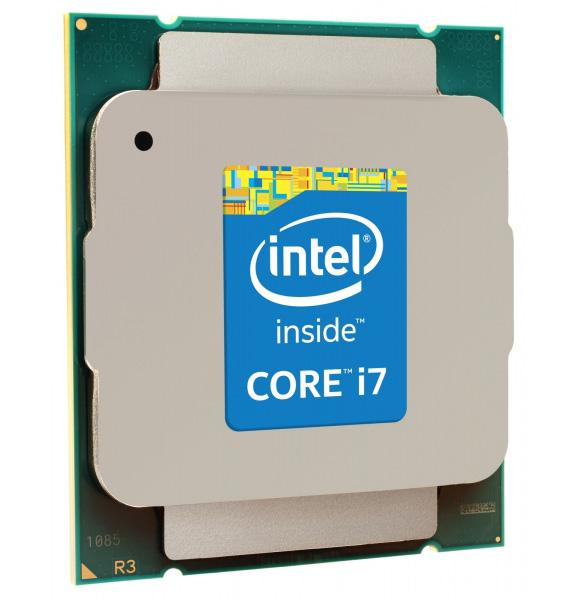 "We are pleased to introduce a new stage in the realization of our concept of" re-inventing the desktop ", which we introduced earlier this year, - said Lisa Graff, vice president and director of Intel Desktop Client Platform Group. - This family of products is aimed primarily at enthusiasts who seek the best results when overclocked systems. We offer them high-speed operation, an even greater number of cores, and overclocking, that is exactly what they need ».
The new line of Haswell-E includes three processors. The flagship model is the 8-core Core i7-5960X 3 GHz (3, 5 GHz mode Turbo). It is available L2 cache volume 256 KB, L3 cache 20 MB (2, 5 MB per core), supports 40 lines PCI Express 3.0. The processor is a 22-nm process technology, has a TDP of 140W, and will cost $ 999.
More affordable options Core i7-5930K and Core i7-5820K are 6-core. The first has the following characteristics: 15 MB L3 cache, 40 lines of PCI Express 3.0, the frequency of 3, 3.5, 7 GHz, cost $ 583. The second is worth $ 389 and L3 cache also offers 15 MB, but the lines PCI Express 3.0 is 28. The clock frequency of the processor 3, 3/3, 6 GHz.
Compared with chips Core i7-4960X, the developers promise to increase productivity by 20% when working with 4K video format and by 30% when working with 3D-graphics. Plus, this is the first Intel desktop platform with integrated interface Thunderbolt 2.
"The new platform Intel has made great impression on me - said Keltie Reeves, president of Falcon Northwest. - I've never seen such a large number of new technologies in a single product. Enthusiasts will be shocked by the opportunities that will give them the memory DDR4, 10 ports SATA (6Gb / s), 40 channels PCI Express and 8-core chips ».
New CPUs Haswell-E will go on sale next week.