On September 16 the historic meeting of the smallest man in the world He Pingping (He Pingping) with the owner of the longest legs, Svetlana Pankratova.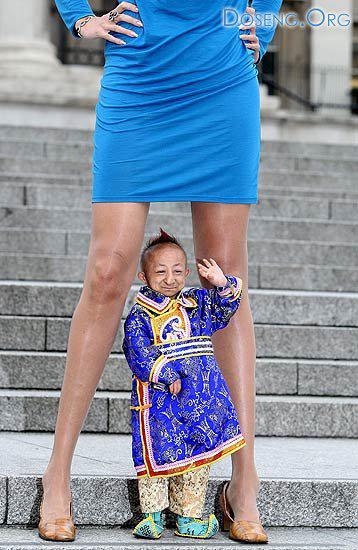 Guinness Book of Records: World's Longest Legs Meet World's Shortest. Photo: Andy Rain / AP.
The growth of Chinese He Pingping is 74, 61 centimeters, and long legs Russians - 132 cm. Pinpin Svetlana Pankratova under 16 years old, he was only 20 years old. The meeting of two champions Guinness Book of Records held in London, on the steps of Trafalgar Square.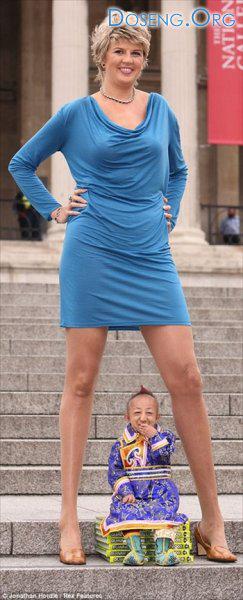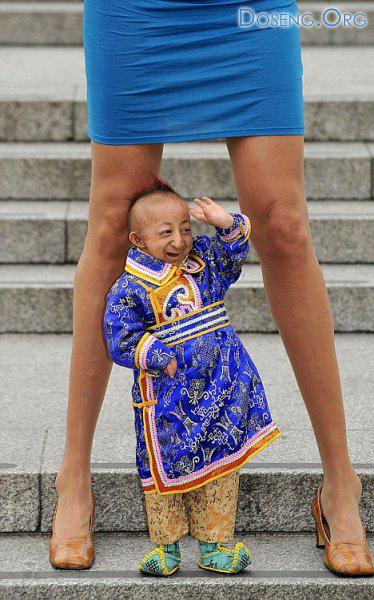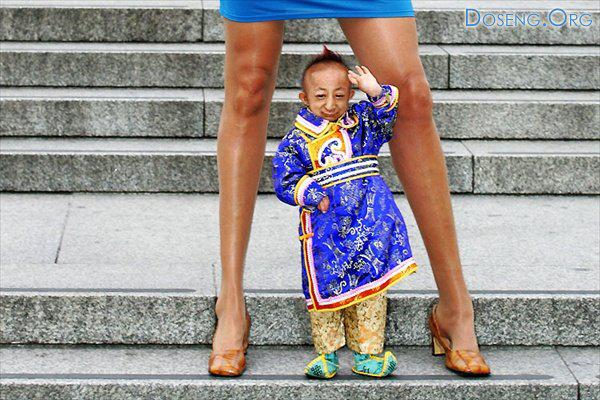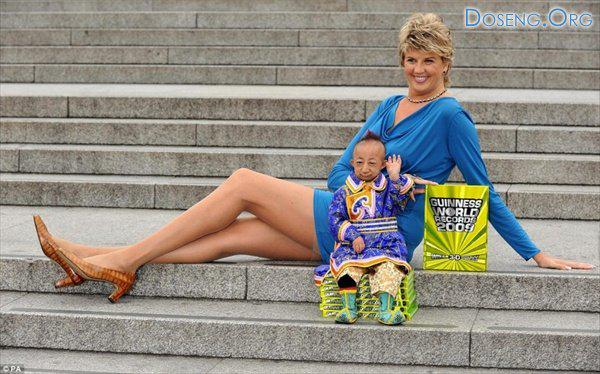 Meeting the longest and the shortest legs. Photos: Reuters, AP, Rex Features.
Twenty-year resident of China's He Pingping (He Pingping), the growth of which is only 73 centimeters, was recognized as the smallest man in the world in March of this year.
According to the established standards for determining a record three times the commission to measure the height Pinpina - morning, noon and night. Achieving He Pingping, as well as the record of the longest legs of Svetlana Pankratova, will enter the Guinness Book of Records in 2009.
He Pingping's parents and his two sisters normal growth. According to the father on the birth Pinpin was a palm-sized adult. According to doctors, the smallest man in the world suffers from osteogenesis imperfecta - a violation of osteogenesis.
We also recall that a friend of He Pingping, the Chinese giant Ksishun Bao (Bao Xishun) recently regained the title of the tallest man in the world.