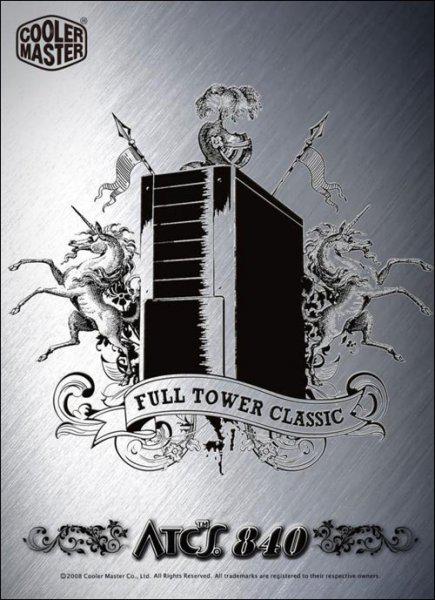 In the leaked information about preparing for release by Cooler Master ATCS 840 new housing in the form factor Full Tower, which is made entirely of aluminum and is related to premium products.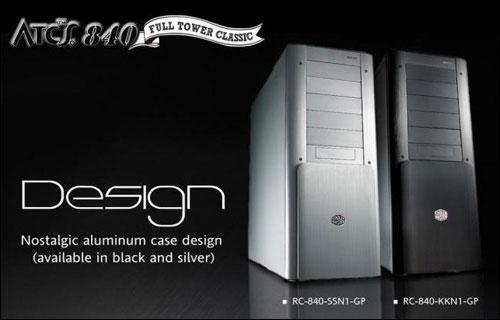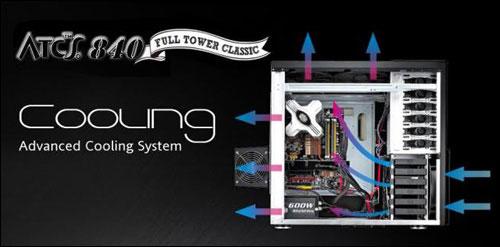 Reportedly, this model will be available in black (serial number RC-840-KKN1-GP) or silver (serial number RC-840-SSN1-GP) performance. It is noted that the product has a well thought-out design and provides excellent ventilation installed inside the system components. Design trends suggests the possibility of accommodating up to six 5, 25-inch devices and up to six 3, 5-inch drives, install two power supplies ATX PS2, the presence of a removable tray for the motherboard (implemented standards-compliant Micro-ATX, ATX and E-ATX ), as well as the presence of seven expansion slots.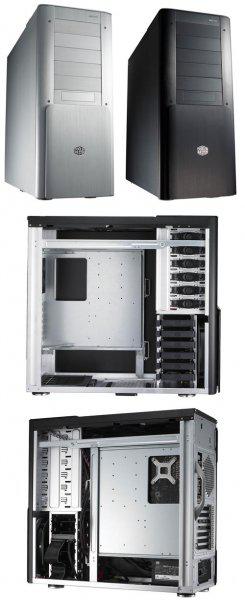 As for the cooling system, the body 230 is equipped with three originally-millimeter fan at a rotation speed of 700 rpm and the noise level 19 dB (one front and two on the top wall) and one rear 120mm cooler rotating at a speed of 1200 rpm and generates noise at 17 dB. In addition, optionally allowed to use four more 120-mm "propeller", namely the one at the bottom, two on a separate module to blow hard drives and one to remove the hot air from the graphics card (s).