At CES 2014 in Las Vegas Solar Cool Technologies Inc. presented your refrigerator-charging on
solar batteries
.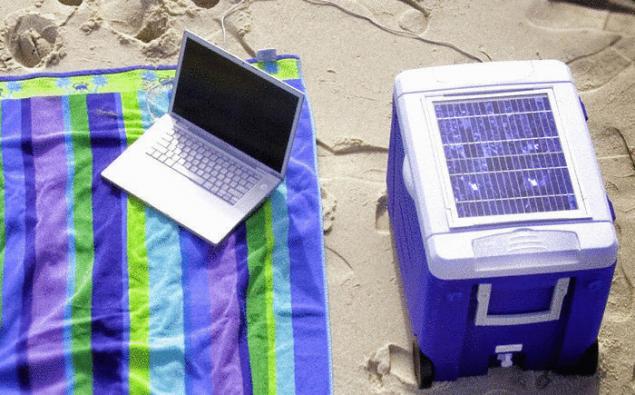 SolarCooler is a portable mini-fridge for chilling drinks. The main difference from other mini refrigerators is to work from
solar energy
and the process of cooling, which is carried out by streams of cold air from the built-in fans.
Solar refrigerator is equipped with a battery that receives
energy from a solar panel
on the lid. There is a possibility of charging from the network. Full charge
battery
lasts up to 4 hours of battery life. Then everything depends on the sun. The brighter the sun, the cooler drinks. The minimum temperature inside the refrigerator can reach -10C
Simultaneously with the presentation at CES 2014 the company Solar Cool has launched a campaign to raise funds for commencement at the site of national funding Indiegogo. For the first 50 sponsors have the opportunity to buy a refrigerator recharge
with a solar battery
for $950.  
Source: ecoafisha.ru