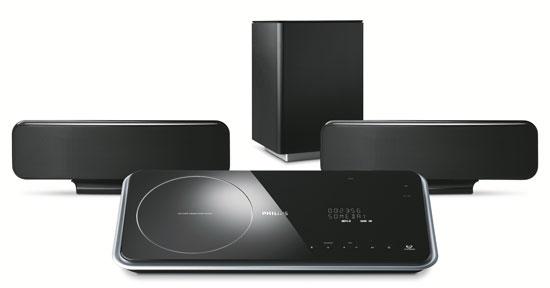 Philips has recently introduced in the Russian market Home Theater Philips HTS6515 c technology Ambisound, which provides multi-channel surround sound using just two speakers.
Work Home Theater HTS6515 Ambisound technology is based on and FullSound. Ambisound technology produces 5.1 multichannel surround sound with only two speakers - without the constraints of sitting position, and the use of wires and cables. Through the combined effect of psychoacoustic phenomena, array processing and precisely positioning the speakers Ambisound HTS6515 creates a sense of multi-channel sound.
Home Theater Philips HTS6515 is in the concept of Design Collection, which is characterized by soft flowing lines, the use of modern materials and shiny glossy surfaces.
Progressive scan eliminates the line structure of the image, prevalent on TV screens, on a frame that provides clarity. In addition, HDMI makes a direct digital connection that can carry uncompressed digital video format HD, as well as digital multichannel audio, without conversions to analog.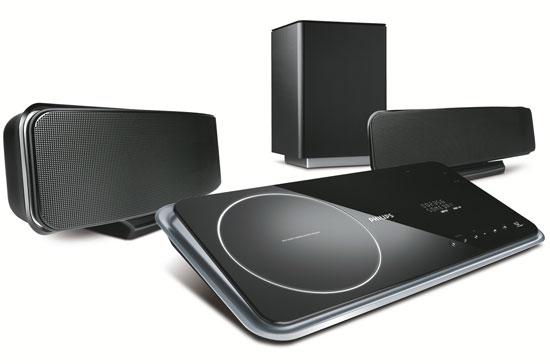 Function EasyLink controls all devices with one remote. With protocol HDMI CEC industry standard, this technology provides the union devices via cable HDMI. Let's hope that soon will be known cost trends.