According to the British tabloids, this brunette - the main reason for divorce oligarch Roman Abramovich and his wife Irina after 16 years of marriage and the birth of five children.
According to rumors, their "love story" twirled in February last year, just weeks after the secular parties Dasha Zhukova was presented as a girlfriend Marat Safin.
According to one version, Abramovich met her at a party organized by his father Darya businessman Alexander Zhukov. On the other - the governor of Chukotka and Dasha brought football. They met at a get-together after the match of the Champions League, "Barcelona" - "Chelsea", which the team Abramovich lost.
After that, she was seen in many games, "Chelsea" in the box with the oligarch, and invariably the presence of Daria's favorite child Abramovich brought good luck.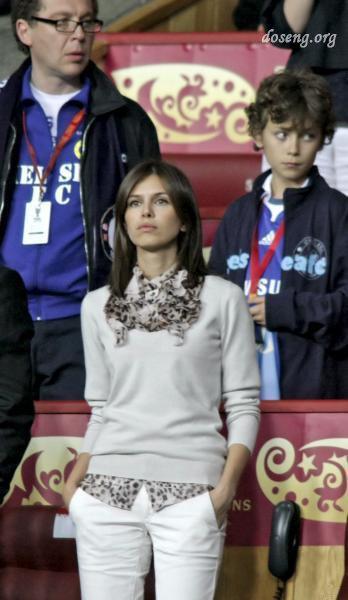 When in the autumn of last year went to the first talk about divorce Abramovich, Dasha immediately left London. Allegedly Moscow party it a couple of times seen again with Marat Safin. And then the paparazzi caught her in Paris again with Abramovich: they walked through the streets and sitting in a restaurant ...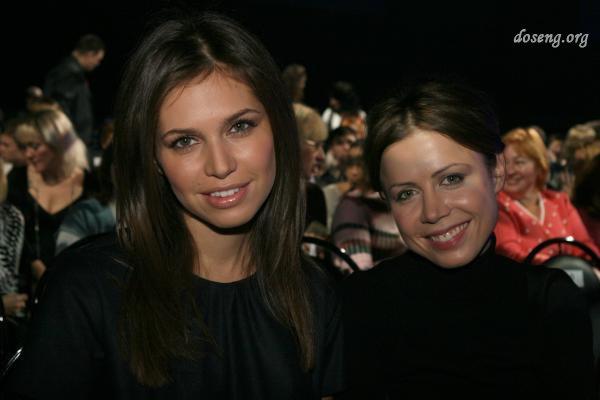 In London, Dasha apartment for three million dollars. British edition First Post characterizes the style of her life as a party around the world. A magazine "Vogue" describes the career Zhukova as "swift": girl studying homeopathy medical college in London and in parallel up with clothes. But as they say, the song is not about her, his wife, and about love.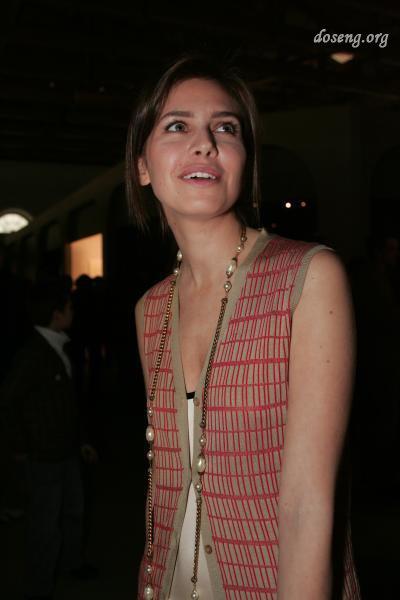 So who is she?
Name: Darya Alexandrovna Zhukova.
Age: 23 year.
Status: model, socialite, heiress of Alexander Zhukov, who once spent six months in prison for trafficking in weapons of Turin.
Location: Dasha is living and studying in London, with sixteen rotates in secular circles tycoons and celebrities.
Personal life: a long time considered to be the bride Daria tennis player Marat Safin. Roman Abramovich met with Zhukova last February in Barcelona, ​​where in the framework of 1/8 final of the Champions League, "Chelsea" fought "Bars". Oligarch and secular beauty, to the point, by the way, has not yet officially parted ways with Safin, met at the post-match party at the hotel "Hilton».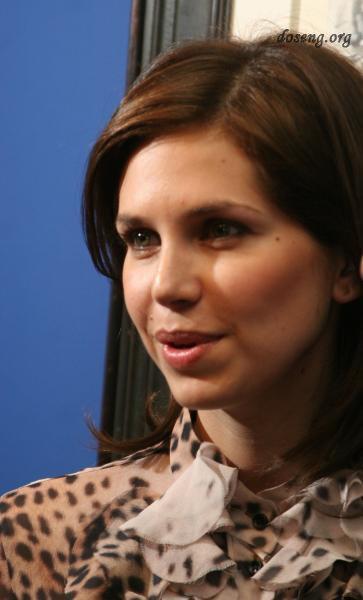 Today Dasha almost all his time in England, and is a regular guest VIP-boxes Roman Abramovich at all stadiums in the world and, above all, of course, the aristocratic "Chelsea».
Intriguing Abramovich has long been able to hide his personal life from a very curious British media. At the time, the owner of "Chelsea" even tried in court to stop the publication of themselves and Daria in the press, but the court found the claim baseless Abramovich, reports TopNews.