Neuschwanstein - it's a dream come reality fantasy, fairy tale castle, which is taken if your toy turrets and galleries over the wooded hills in the Bavarian Alps near the town of Füssen near the Austrian border. He gives the impression of theatrical scenery, and partly it is because created under the active leadership of the Munich theater artist Christian Janka. At the same time the castle is very impressive dimensions, and it was built for seventeen years.
Ludwig grew up in the nearby castle of Hohenschwangau. It is a medieval fortress structure built by his father Maximilian II. Ludwig was a passionate admirer of German mythology and, apparently, identified himself with the swan-knight Lohengrin. Having been at the premiere of the opera by Richard Wagner in 1858, he was beside himself with delight. When three years later at the age of eighteen Ludwig inherited the royal throne, one of his first public acts was to invite the composer to Munich.
Now, having money and power, he became the patron of Wagner, the composer paid for all debts and promised to establish a festival for performance of Wagner's works. In his operas, Wagner endured a big way on the world stage of German legends and tales, trying to captivate viewers the drama of the eternal confrontation between good and evil. Ludwig, meanwhile, ordered to start the construction of a fairytale castle, which is in all respects to the ideals of the ancient German knighthood.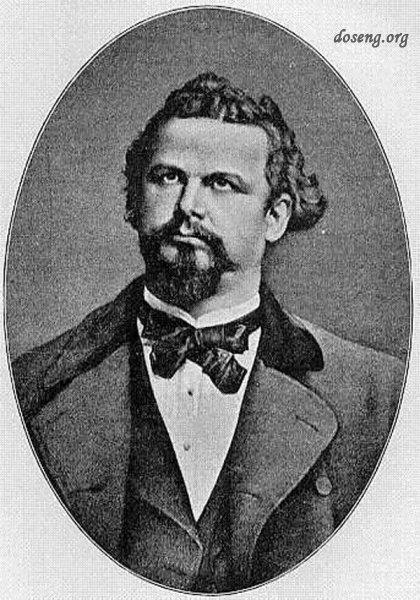 This, as well as its other solutions, others are more inclined to believe that the king was damaged in mind and as a ruler is not able to see things clearly. When Ludwig was still young, Bismarck publicly announced that it is quite reasonable, although even then conspicuous many oddities of his behavior, manner of bizarre dress, in general the whole way of life - it is, for example, sometimes all day sleeping, and sometimes invited to for dinner ... the spirit of Louis XIV. But at the end of his life madness, and it was obvious no one in doubt.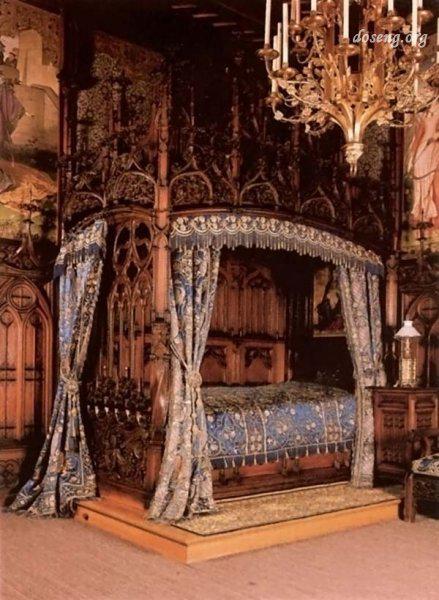 Eyewitnesses and contemporaries claimed that on the production of carved wooden beds for Ludwig for four and a half years worked fifteen master carvers. The interior of the castle is a mixture of various architectural and artistic styles, a combination of Moorish, Gothic and Baroque elements: there are columns, stalactites, and the throne room in the decadent Byzantine spirit and singing room with exquisite lighting, intended for the productions of Wagner's operas.