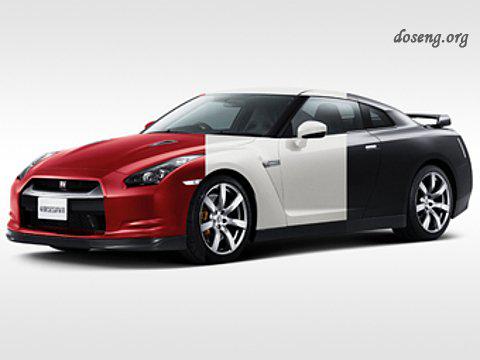 American industrial giant - the company DuPont - one of the major players in the chemical sector. And in the 56 th time in a row at the end of the year, the company identifies the most popular car color. Data are collected on the basis of sales of vehicles in nine regions: Brazil, China, Europe, India, Japan, Mexico, North America, South Korea, and for the first time in a study in Russia.
Henry Ford's notorious phrase that the car can be any color, provided that the color is black, has once again disproved. Buyers are moving on the bright side. Like last year, the largest growth was recorded at the little white pop machines. In India, Japan, Mexico and North America are altogether dominate.
But the most popular global color scheme remains the seventh consecutive year silver "metallic". His most loved and in our country - it is the same color more than 30 percent this year, bought cars. Second place with a large backlog in our market divided black and red cars.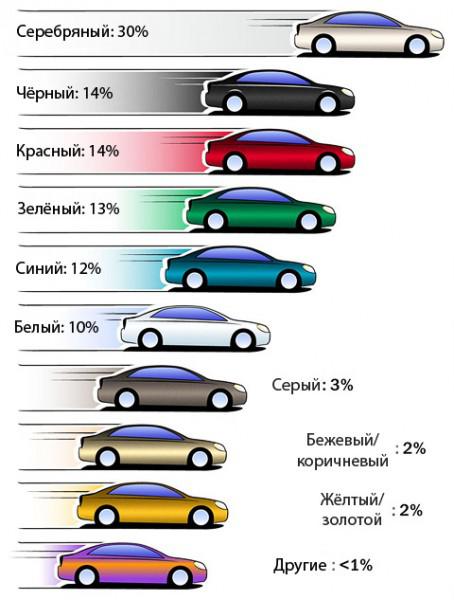 The study also showed that, despite the strong presence of black and silver cars, white has all chances to come out on top in the world in the coming years. As long as it is hampered by a conservative tastes of the markets of Europe and China, where in high esteem as the night is black appliances, and the share of the white car does not exceed 10%. That's only 10 years these studies will lose its relevance: the chemists have come up with a paint that changes color depending on the desires of the owner.
Source: drive