"Bears" scared Khabarovsk and not out of the den
More than 2 million motorists came out to protest against raising duties on used foreign cars. The picket was sanctioned by the local authorities and passed peacefully without clashes with police.
As planned, at two o'clock in the afternoon protesters gathered on the forecourt near the monument to pioneer Yerofey Khabarov. It organized a collection of signatures under the appeal to the president of Russia with the requirement to cancel tariffs on the importation of used vehicles, lower gasoline prices, a moratorium on raising utility tariffs, and energy, to hold a referendum on confidence in the government.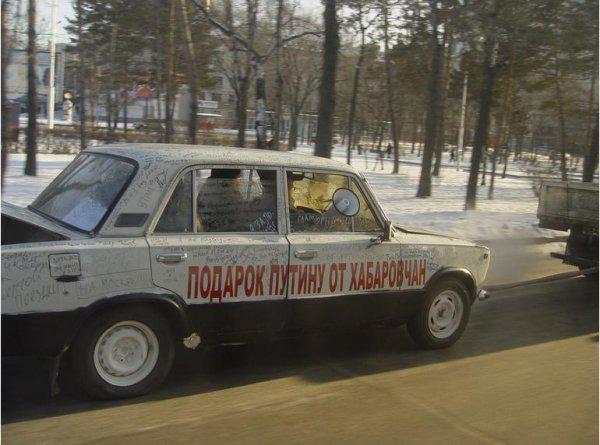 The street was terrible Dubakov, so 25 degrees, but the people kept a stiff upper lip, and he was holding banners. Some of them we have already seen in Vladivostok, but there were his own original discoveries.