You should seriously think about giving a child to engage in hockey or not.
In addition, you can earn millions and get this.
1. Mats Sundin, 2000 (last season - Captain "Toronto»).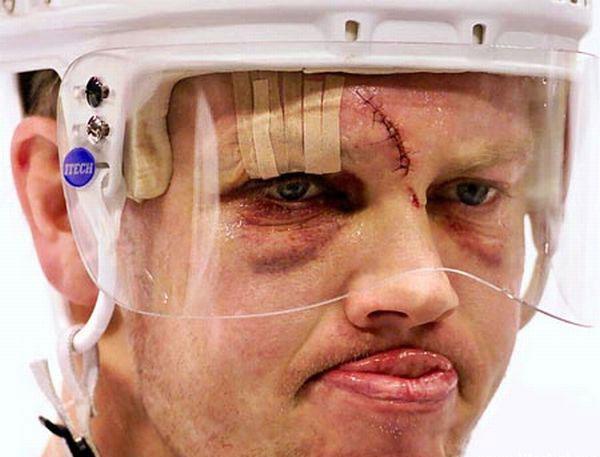 2. John LeClair ("Philadelphia", retired)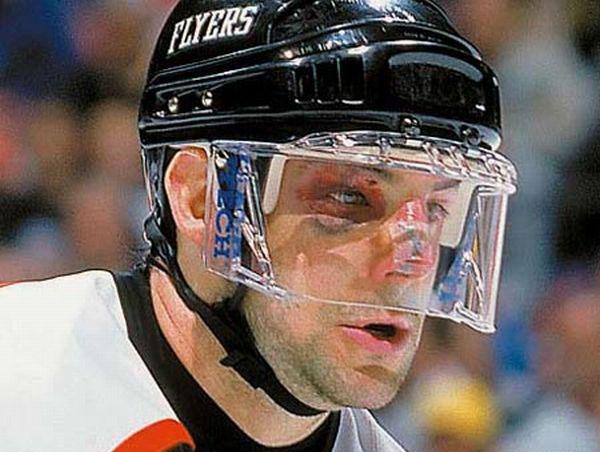 3. Forward "Calgary" Shaun Donovan in a game against the "Vancouver". To date, protects colors "Ottawa».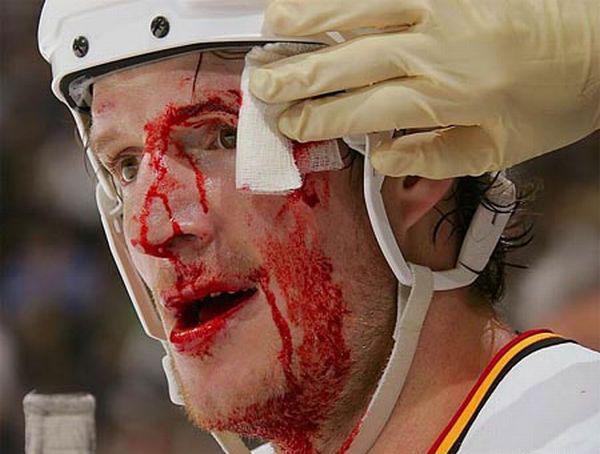 4. Darcy Tucker ("Toronto"). In the offseason, moved to "Colorado».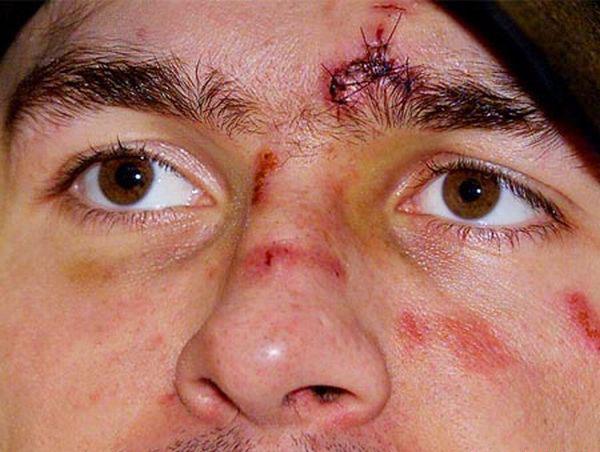 5. Wayne Primeau (2005, in the form of "San Jose"). In the season 08/09 in favor of "Calgary».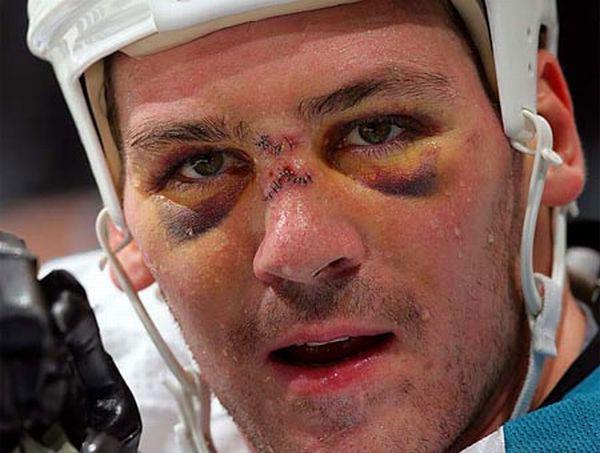 6. Darryl Sydor, 1997, "Dallas". Today it was reported that the hockey player again became a player, "Stars". He started the season in Sidor "Pittsburgh».