Festivals, demonstrations and other interesting events from around the world over the past week. Samba school «Vila Isabel» stands at the carnival in Rio de Janeiro, Brazil.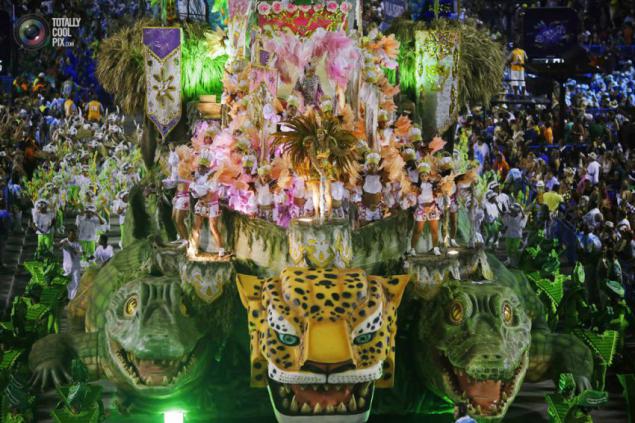 The building is in the form of a teapot in Wuxi, China.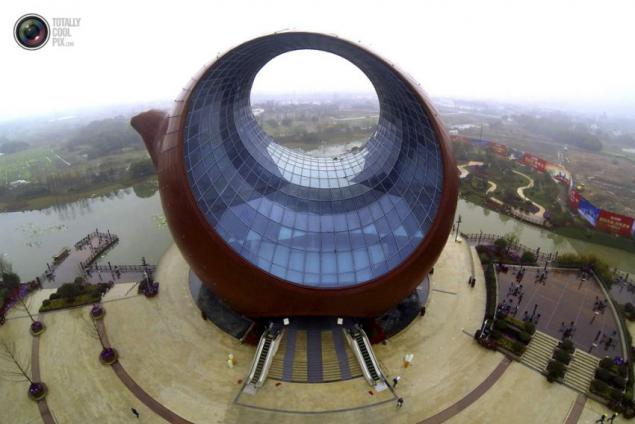 Farmer driving cattle through the rice field at harvest festival in the village Kackur, India.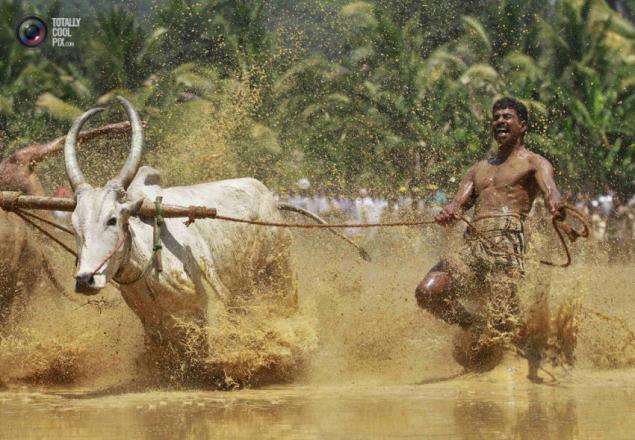 Workers raise the car Chevrolet Corvette 1993 of the sinkhole at the National Museum Chevrolet Corvette in Kentucky, USA.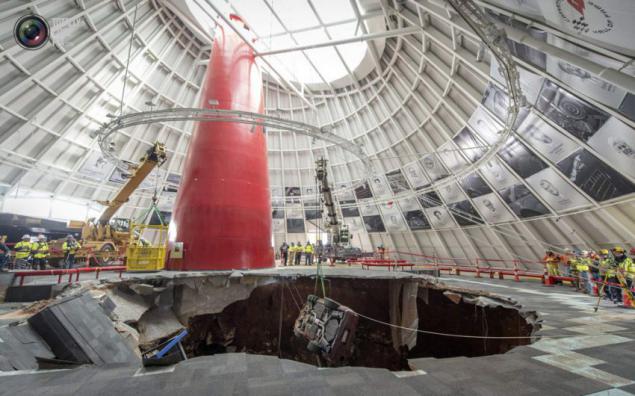 Police detain a demonstrator during clashes in the square Altamayra in Caracas, Venezuela.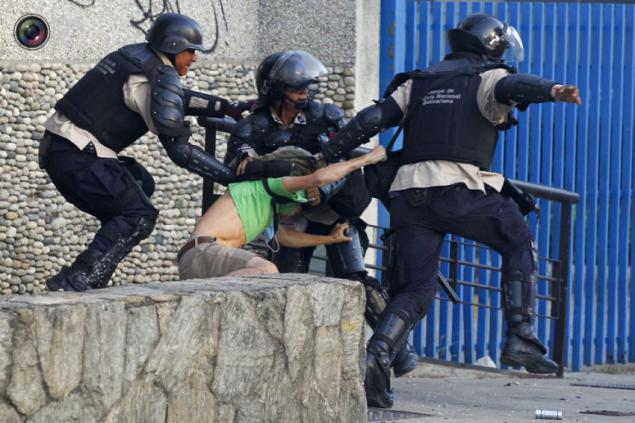 Models demonstrate dresses from the collection of autumn / winter 2014-2015 German fashion designer Karl Lagerfeld at Fashion Week in Paris.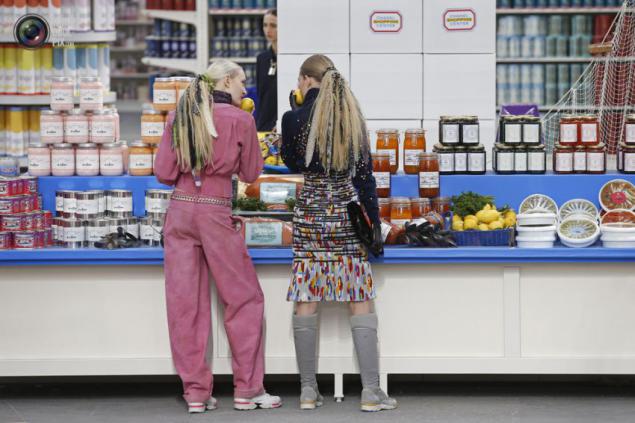 Member of Mardi Gras in New Orleans, USA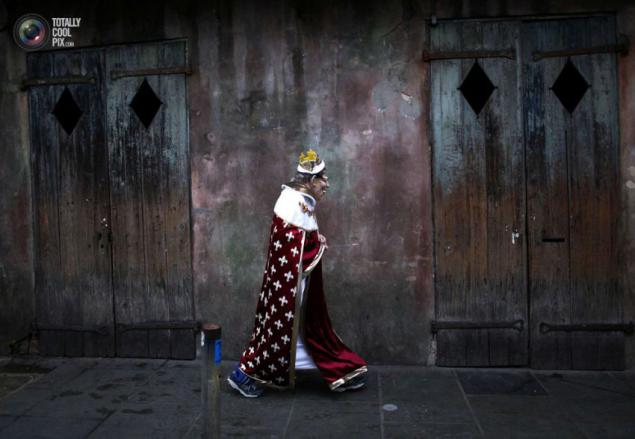 Afghan girl plays in a slum on the outskirts of Islamabad, Pakistan.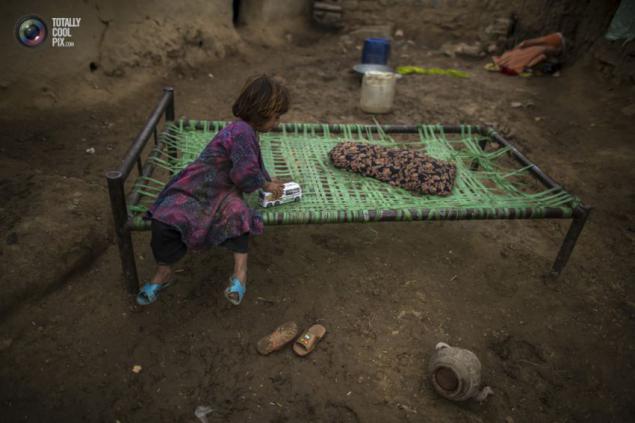 The model demonstrates outfit from the collection of autumn / winter 2014-2015 fashion designer Sarah Burton of English at Fashion Week in Paris.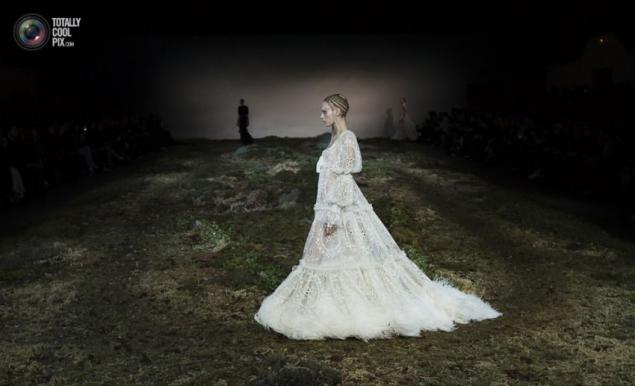 Boy dressed as former President Hugo Chavez takes part in the carnival parade in Caracas, Venezuela.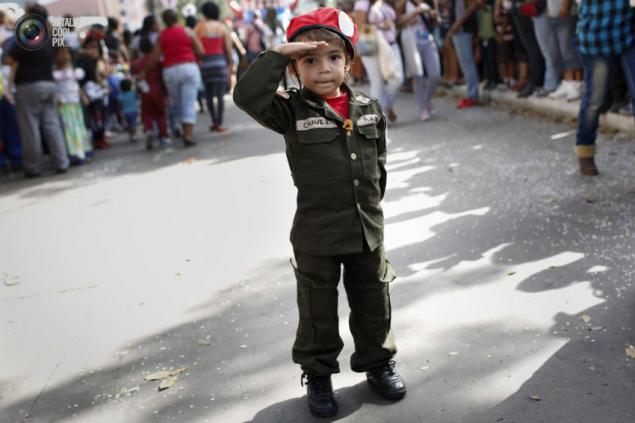 Family resting near the Jokhang Monastery in Lhasa, Tibet Autonomous Region, China.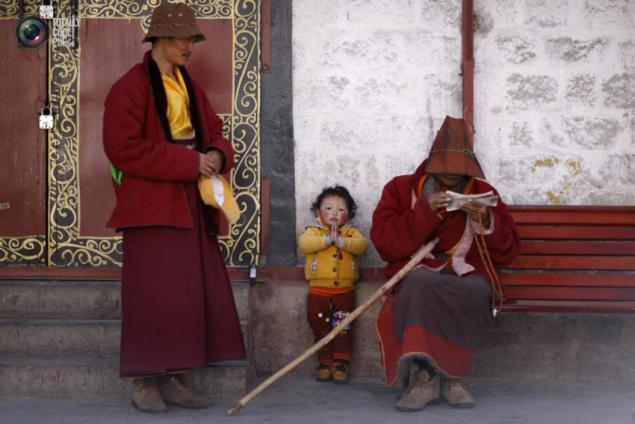 Woman talking on the beach Mollymook, New South Wales, Australia.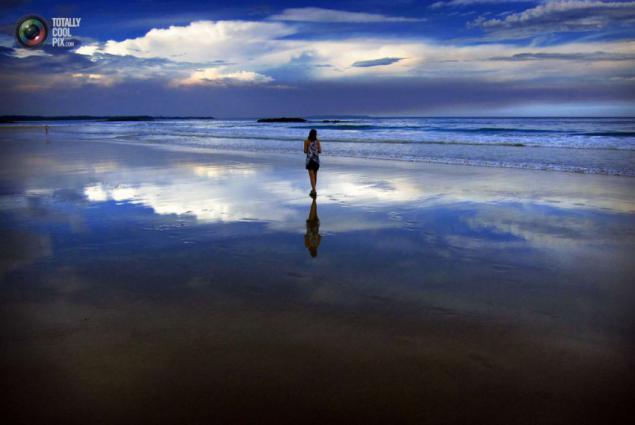 Japanese woman Misao Okawa, the oldest woman in the world, is celebrating its 116th birthday in Osaka.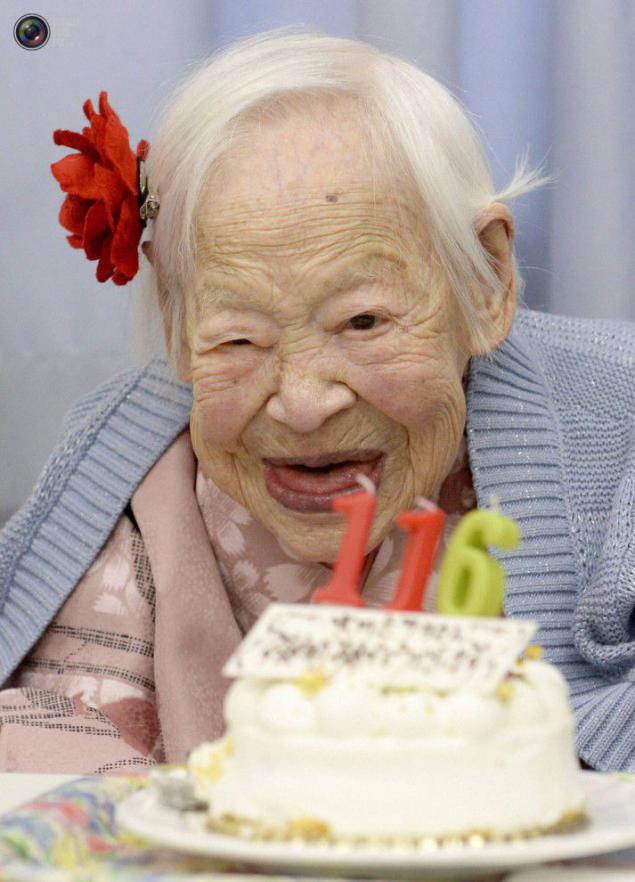 Halo over Lima, Peru.
Local residents and firefighters extinguish a fire at a garment factory in Dhaka, Bangladesh.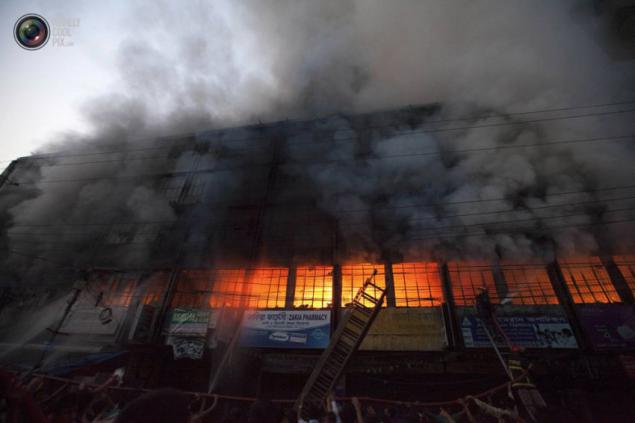 Police officers on duty at the parliament building in Lisbon, Portugal.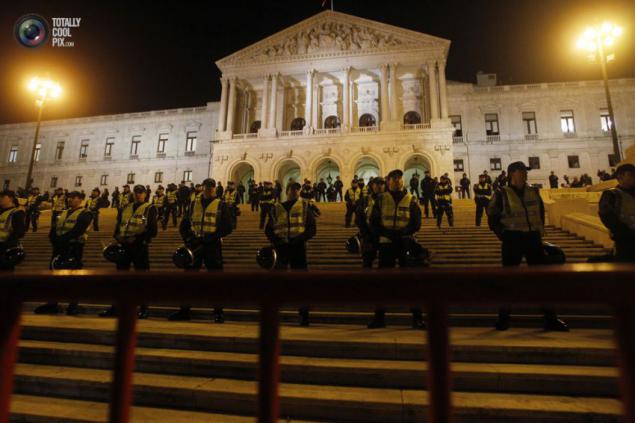 Workers planting rice in a field in the province of Banten, Indonesia.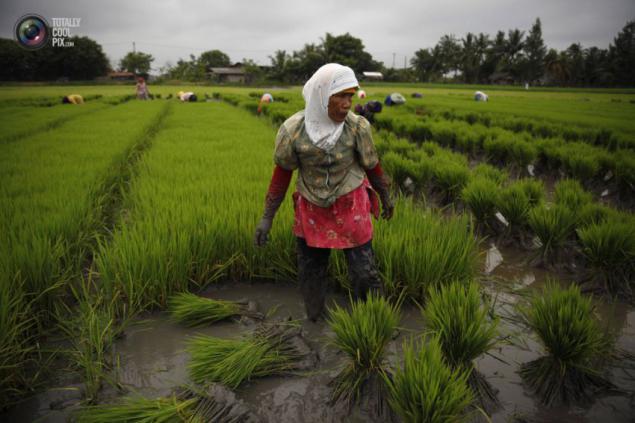 Leo plays with her cub in the Oregon Zoo in Portland, USA.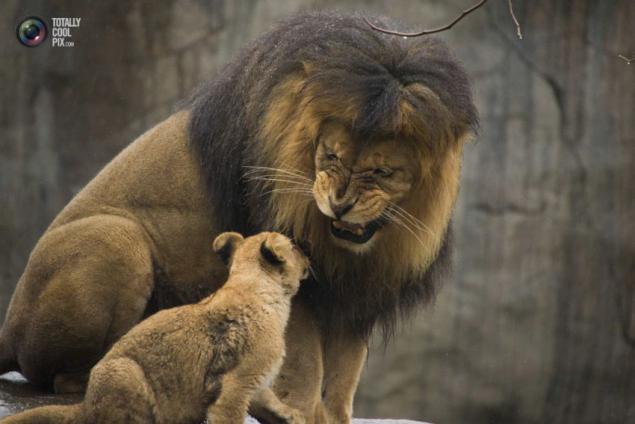 alestinka throwing stones at Israeli police during clashes that occurred after the rally on International Women's Day at a checkpoint near Ramallah.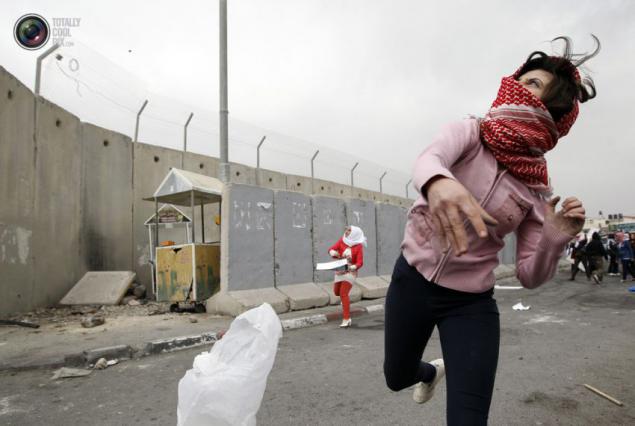 People eat breakfast on the beach in Nice, France.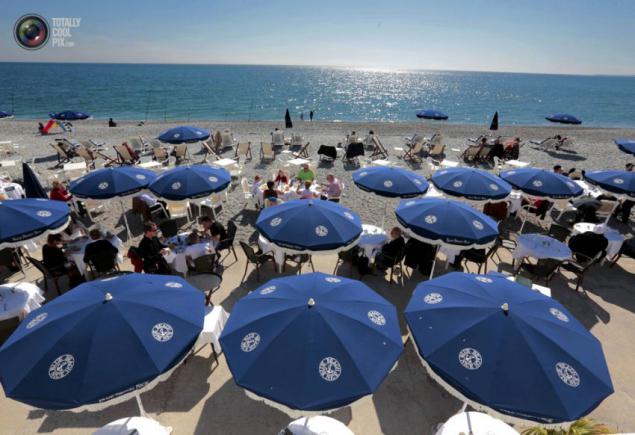 Anti-government protesters covered Dish during clashes with police in Caracas, Venezuela.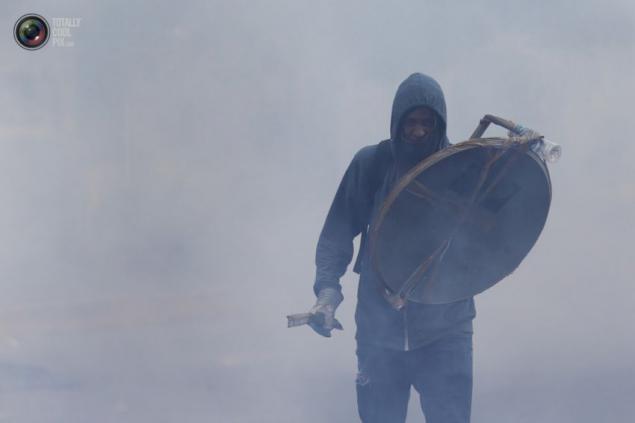 Sphinx at the international beauty contest among cats in Bucharest, Romania.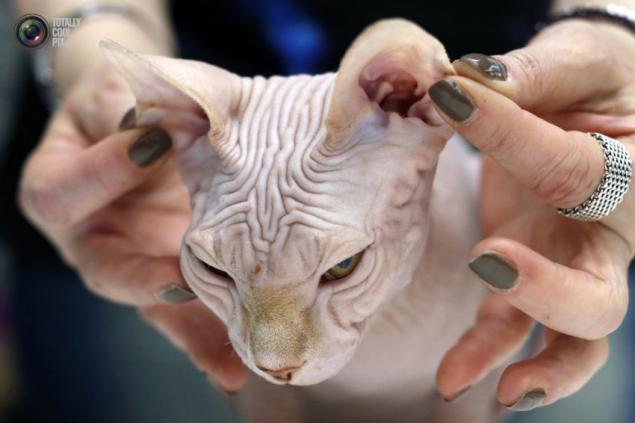 Factory worker underwear in Calcutta, India.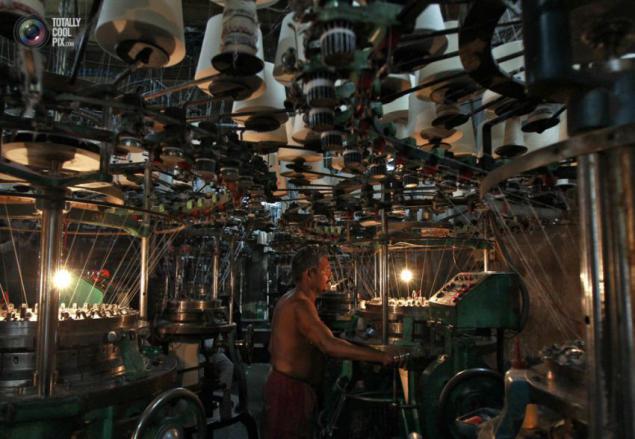 Source: fototelegraf.ru