In the book, the photographer Peter Menzel's "Hungry Planet" are pictures from all over the world.
They are all united by one story - they are photographed on a background of the family of products purchased for the week.
The photos were made 3-4 years ago. Prices for this time clearly changed,
but it did not this series of photographs less interesting.
1) Japan: family Yukito from Kodaira
Expenditure on food for one week: 37,699 Yen or $ 317, 25
Favorite Food: sashimi, fruit, pastries, chips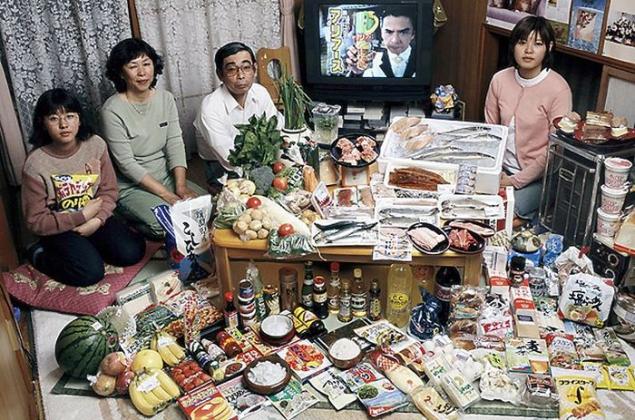 2) Italy: Manzo family of Sicily Expenditure on food for one week: 214, 36 euros, or $ 260, 11 Favorite foods: fish, pasta with ragu, hot dogs, frozen fish sticks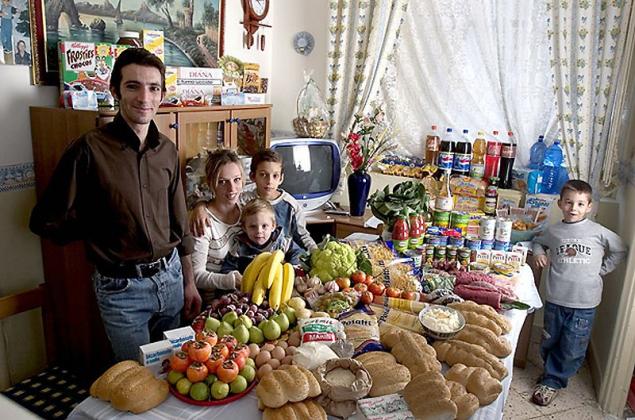 3) Chad family Abubakar from the camp Breidjing Expenditure on food for one week: 685 CFA francs, or $ 1, 23 Favorite foods: soup with fresh lamb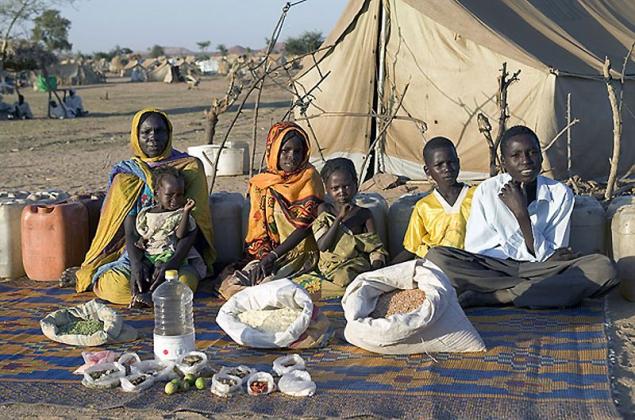 4) Kuwait: Al-Haggai family from Kuwait Expenditure on food for one week: 63, 63 dinars, or $ 221, 45 Family recipe: Chicken biryani (spiced rice) with basmati rice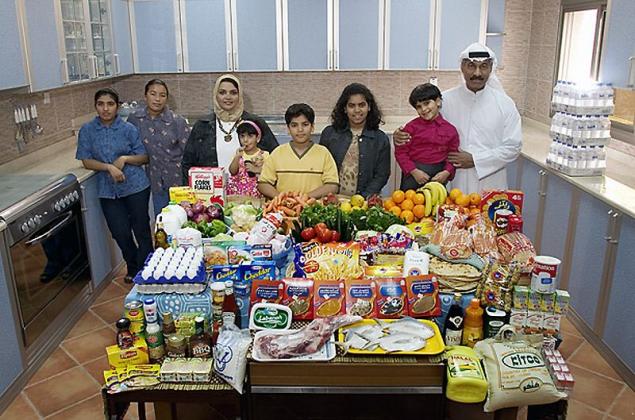 5) United States of America: Family Revis North Carolina Expenditure on food for one week: $ 341, 98 Favorite Food: spaghetti, potatoes, chicken with sesame