At the end of the year on our site suddenly there were hordes of rodents. Multiplied animals destroyed in the gardens everything: eating the bulbs of tulips and lilies; spoil root crops, vegetables and trees with fallen fruit; has podrezali juicy parts of various plants. For example, seedlings grown me two great bells, which the following year was blooming, mice destroyed over the winter cleaned: rodents relished and big juicy outlet young bells, and even their roots!
However, next year me and all my neighbors noticed that the mice in our gardens has become considerably less; at the same time there was a lot of hedgehogs. In the spring the bats in our gardens is not gone, but it settled comfortably ezinye family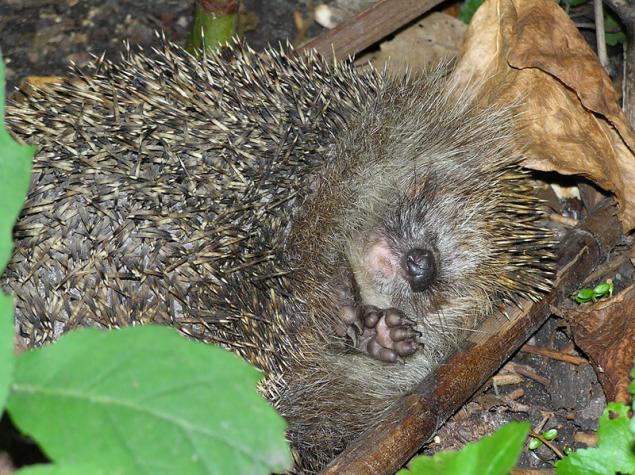 I want to tell you about what conditions need to be created to hedgehogs in the garden, lived happy, free, and not grieve, and even of great benefit. To do this, first let's deal with the their habitats, or, in other words, find out where hedgehogs live. Of course, still need to think about what they eat hedgehogs. Is it easy to tolerate the cold and exactly where they overwinter hedgehogs? Who can they harm? All these questions are important, but after reading the article you'll know the answers
Hedgehogs prefer to eat mainly insects and their larvae. The latter found numerous pests: caterpillars, may beetles, wireworms. But that's not all.
Read more about what they eat hedgehogs
In fact, it is unpretentious in food deserts. But still for a person unfamiliar with their characters, it is surprising that hedgehogs eat snakes, snakes in particular. Due to this fearlessness, the fact that their body can easily stand the poisons arsenic and even hydrogen cyanide. The only thing is that if a hedgehog is bitten in the face, it is, unfortunately, can end in tears.
But not only reptiles can get under acute anger, but relatives in the class – the small rodents. In diet hedgehog often fall, and those pests of orchards and vegetable gardens as beetles and slugs.
Where I live hedgehogs?
Explain that the garden should be clean and well-groomed too. It goes without saying. For a start, think about whether the nature of the distribution of hedgehogs. Have you seen them around? Someone told me about these? There are no nearby wetlands (hedgehogs try to avoid them)? Does what you eat hedgehogs? If all conditions are favorable, we need to have in the garden there was a fairly dense stands. For example, suitable hedges that are overgrown with wild roses or climbing plants, various shrubs and trees.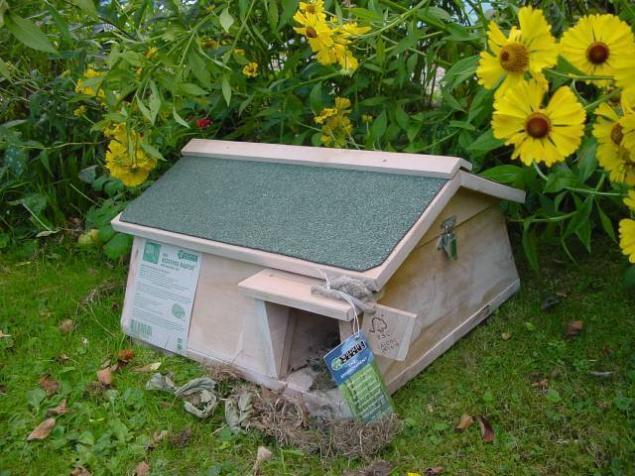 Of course, that the territory intended for the hedgehogs should not be handled. That is, if you want to Jerzy you have settled, some part of the hedge do not touch, that is not skachivaya there is grass, remove the leaves and not perekapyvayut. There were cases when children or even adults scared sensitive the hedgehog, feeding the kids, their too obvious presence. She ran away, and the kids simply did not survive. Attention, caution, low curiosity – follow these rules of good neighbor. Especially remember them before changing warm and cold season.
Many very clear reasons, I wonder how many years of living hedgehogs? Average 5 years, although unable to see 8.
Where hedgehogs hibernate? As gardener to help them sleep without anxiety?
Even from the subtitle, it became clear that winter is the time Ezhova hibernation. For her, they are looking for a kind of nests, themselves construction did not do. Heap of dry leaves, discophrenia branch or even hidden corners in laying building materials (blackboards, slates) – and while away the winter these animals. Naturally, their life will largely depend on the temperature outside and the level of snow (he's at the same time and insulating material). To be sure that the spring again to plot the nights will begin to run as adults, and with them tiny hoglets, it is better to make them comfortable housing.
Where winter hedgehogs
Knowing where they overwinter hedgehogs, just to help them. For this craft from boards covered Cabana (simple, with a flat or pokatilas roof, about the size of 50*40*30), be aware of ventilation and available the entrance. In the house, put the leaves, dry moss and other natural insulation.
By the way, if often rains fall, it will strengthen the roof with clay or put it on some covering material. Place this structure on the same plot of land (preferably even in a small deepening), where they live side by side urchins. It is exactly like it. You will be sure that the animals are alive and healthy.
Yet these houses guarantee that cat or dog by chance to stumble upon a sleeping hedgehog. They are unlikely to attack him (in the summer it can end very badly for Pets), but nest in the harsh period of the year can.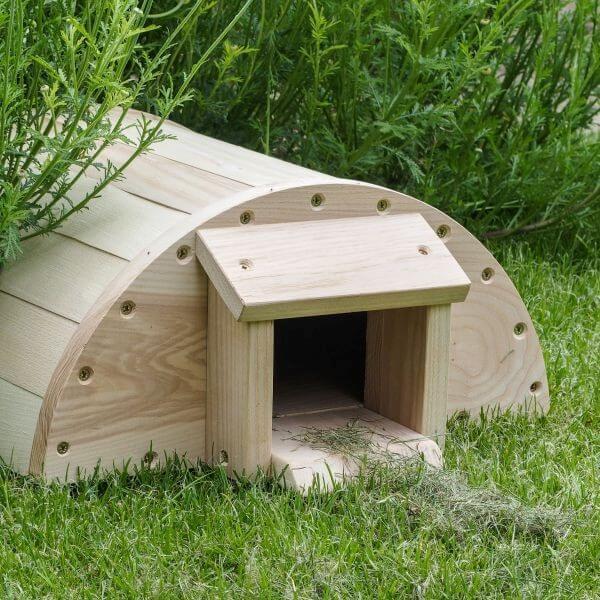 Important before hibernation to feed the hedgehogs that they had more fat stores. Remember that hedgehogs eat? Insects are unlikely to catch on purpose, but dry and wet food for cats and dogs is a good option. Don't forget next put a bowl with water and slices of fruit.
So now you know what to eat hedgehogs, and probably many of you their diet just struck. And information about where hedgehogs live, it became clear that a garden for them – a sacred place.
Wish to have such an interesting neighbor, like a hedgehog ordinary, quickly settled in your garden! published  
P. S. And remember, only by changing their consumption — together we change the world! ©
Join us in Facebook , Vkontakte, Odnoklassniki
Source: www.pervorod.ru/