Belgorod region. The next stage of work after the harvest - fertilization.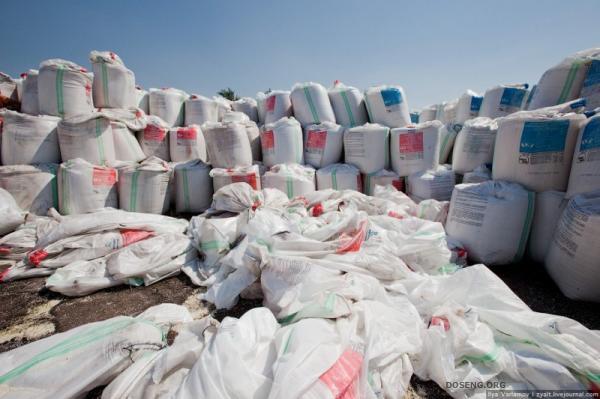 C using the contents of the crane bags are loaded into a special truck-handlers.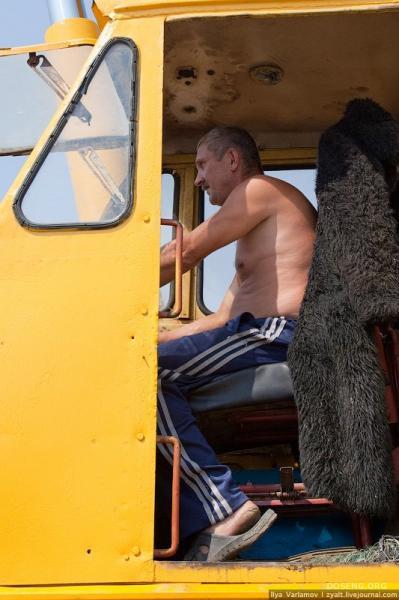 They hung over the truck and cut the bottom.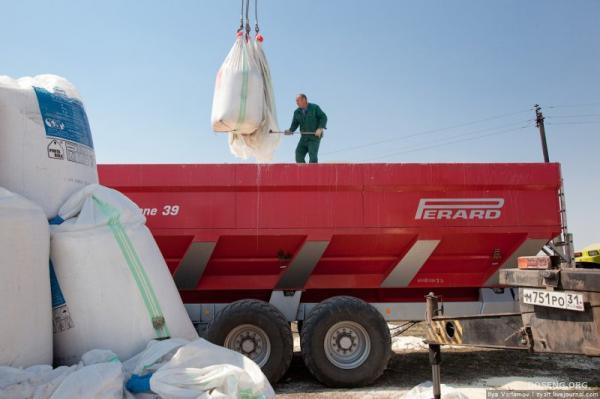 Fertilizer - a substance and bacterial preparations intended to supply plants with nitrogen, phosphorus and potassium. Fertilizers also mobilize the batteries in the soil, improve its structure, physical, chemical, biological and other properties.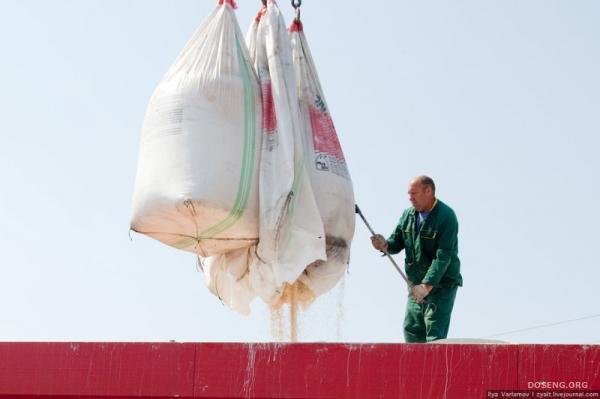 With the help of a tractor handlers deliver the desired field ...