IR-29 is one of the best correctional facilities in the Perm region.
Sit here, mainly local, but can bring on stage and people from Moscow or St. Petersburg.
Zone "red", ie orders, as opposed to "black", is set by the Administration, and not "looking" or criminals.
Sit in the IR-29, about a thousand people, most - young people up to 30 years.
The colony has a separate work area with the Joinery and locksmith shops, for those who want to learn a school.
As with all our prison there is a caste - "men" who work in the hope of parole, "thieves" who do not want to work and sit from bell to bell, "goats" - informers working for the administration, "dipped" - the lowest caste , poor, who could not resist the prison violence, or simply weak, helpless people.
For those who are working or studying, the relationship with the authorities mildly, for minor offense, I am told, will not be punished laborer. But do not go to work so as to somehow brighten up the monotony of prison life. And the money in your pocket - the same motive. The local shop is that the ball rolled down, but you can buy anything - condensed milk, for example, or a jar of stew.
We were shown, of course, only a cover, a facade. Inside, everything is much more severe, harder, dirtier. The men were asked to give some little camera - "we'll take you to our lives from within." Risk did not, of course. And summed up to them and myself. But what he saw us more than enough. I probably would have led to such places excursions. Young collected and sent to a zone for two to three hours. I think for many people it would have been a good lesson, spared from harm.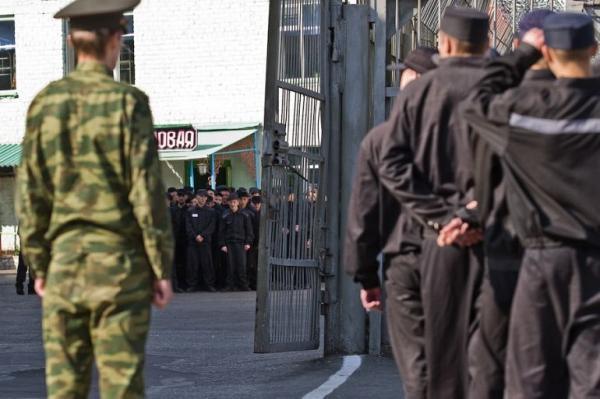 Log in to the zone - a complex process. Every day, four times we went through three thundering iron lattice door. Gave a passport with a pass, I got back a piece of paper with the seal - and all marching into the zone.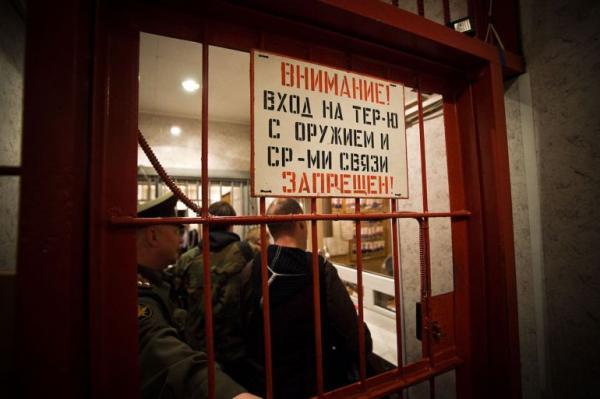 Exercise yard of the first group. In the distance, to the left, Albert is engaged in meditation - sitting so still for an hour. Remembers your Goa, apparently.