Slave labor today is not in Vogue, because employers understand that the key to high performance – rested worker. This means that you need to close to the workstation location had area. A goal set to graduate Cranbrook Academy of arts Matthew Plumstead (Matthew Plumstead) and designed workstation Integrated Workstation (Integrated workstation) that allows the user not only to sit behind a Desk on a chair, but also to accommodate for the high stand and even lie down on the couch.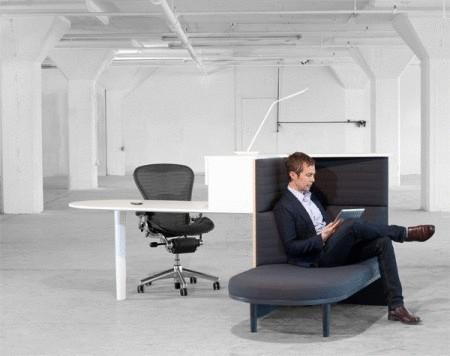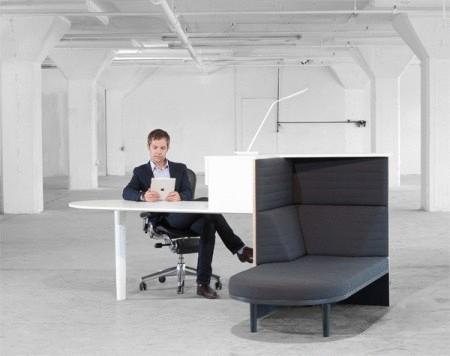 This smart and organized decision – something more than just working space, because it actually includes a three zone multi-purpose.
The first area, a Desk equipped with many drawers and shelves to accommodate all the necessary office equipment. There are also four electric sockets, allowing you to simultaneously charge a tablet and a laptop, mobile phone, or without using the splitter to connect the computer, monitor and office equipment.
The second area is a kind of bar, with the footrest, which is useful for familiarization with the documents and signing them, or to simply to eat and drink coffee.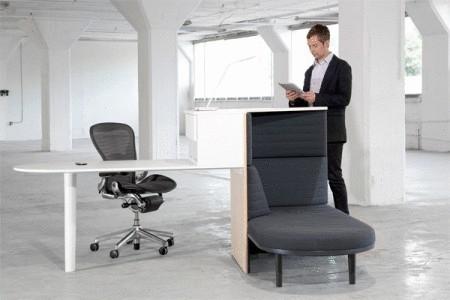 The third zone is the most pleasant and desirable places for each office worker. It is soft and extremely comfortable couch, where you can not only sit but also lie. That is, during the day, the winner of this desktop has the ability to gain strength, change of position, because even the most comfortable and ergonomic chair can not provide proper rest tired permanent seat spine.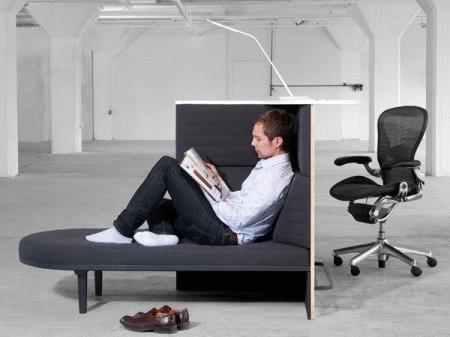 The most pleasant fact about this furniture is that it occupies very little space and can easily fit even in the smallest office and residential apartment. This table was the result of a collaboration between design house Herman Miller and Cranbrook Academy of arts specifically for Herman Miller. Kit price not yet announced, but expect that this product will soon be available for sale.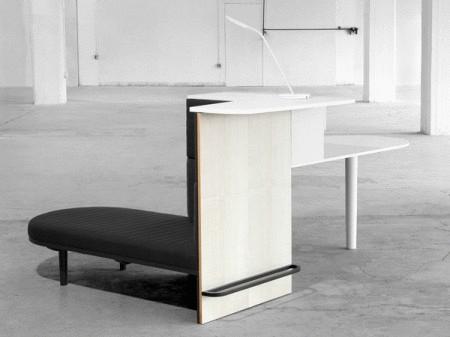 Source: /users/104