The festival presents the most incredible pieces of selected lemons and oranges.
The theme of the festival this year was the "Cinema".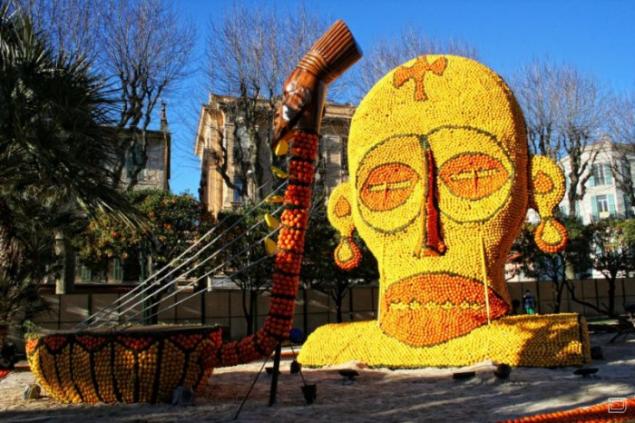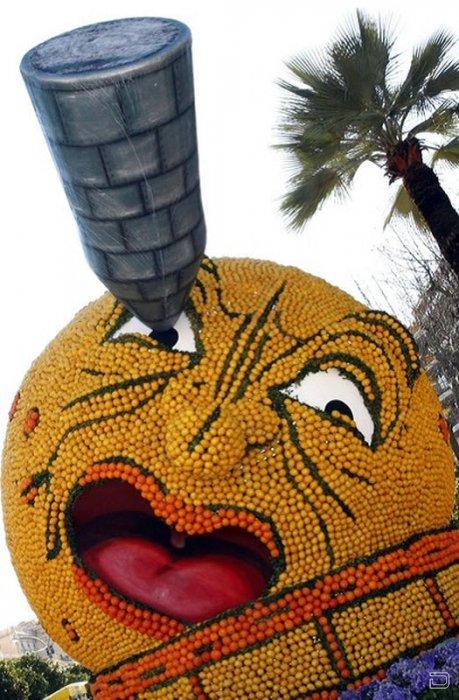 The figure from the movie "Journey to the Moon" by Georges Méliès from lemons and oranges at the 77th Festival of lemons in Menton, northern France, on February 12, 2010. (Reuters Pictures)
African Mask of lemons and oranges. The famous festival takes place every year in February.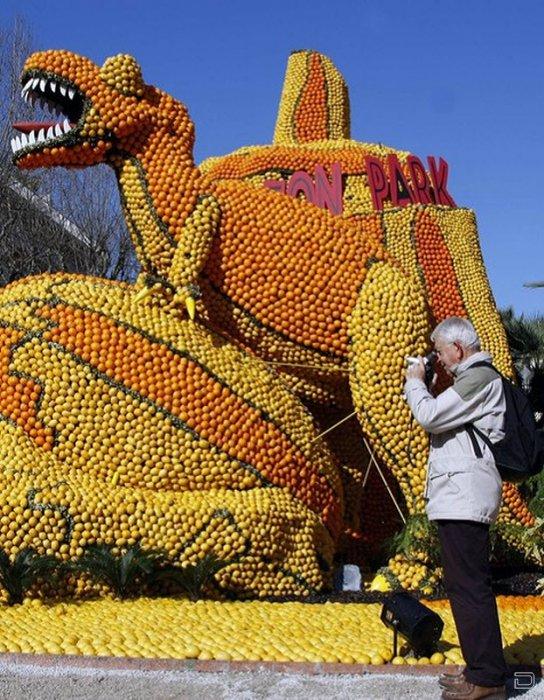 A visitor photographs the scene from "Jurassic Park" from lemons and oranges at the festival in Menton. (Reuters Pictures)