Australian freshwater crocodile scared visitors in aqua aerobics classes, according to AAP. The incident occurred on April 20 in the park, located 30 kilometers south-east of the Australian city of Darwin animal dived into the pool, then had to interrupt the session and call the professionals of catching crocodiles.
Arrived on the staff of a special department of environmental services do not immediately catch the animal - half meter crocodile was running around the pool and were not given. Soon, however, the crocodile is still caught, put in a net and taken away from the park.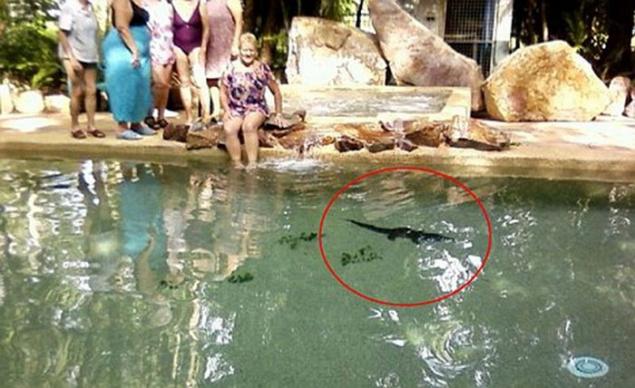 Experts said that on the crocodile did not have any special labels, so there is reason to believe that a wild animal. "We do not know how he got to the park. He probably came from the nearby swamps, "- said the representative of the Service for Supervision of wildlife Tom Nichols.
Freshwater crocodiles live in the north of Australia in Western Australia and Queensland and the Northern Territory. Most of these animals to settle in small reservoirs - lakes and marshes, and generally do not attack humans. Freshwater crocodiles are also bred in captivity on special farms.