Well, finally, it came to reporting on the visit of the Olympic facilities in Sochi. Press Service of the RF OK kindly provided us with a minivan and the first thing we went to the Olympic Park, which is being constructed in the Imereti Valley. Rumors and gossip around the construction in Sochi was plenty and very much like to see the construction of their own eyes, at least polite and under the supervision of employees of the press service of the organizing committee.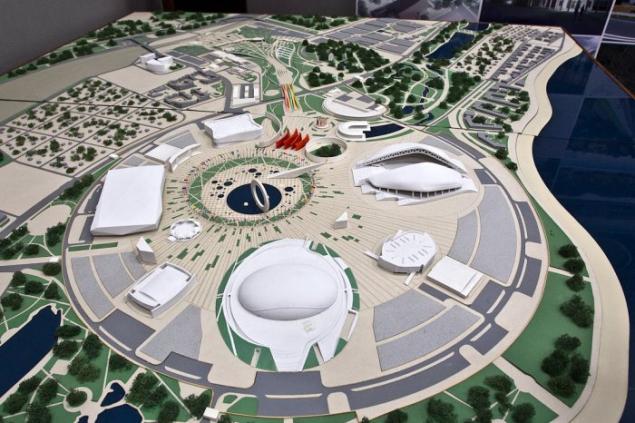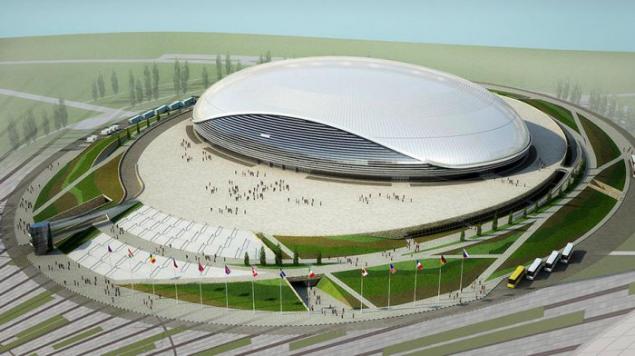 To get to the construction site of the Olympic Park is not easy. Control of the construction vehicles entering the strictest and recalls crossing the state border.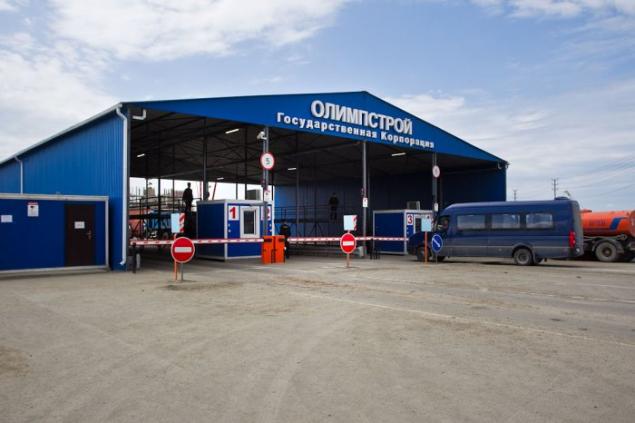 Heavy trucks even shine on here is a mobile unit.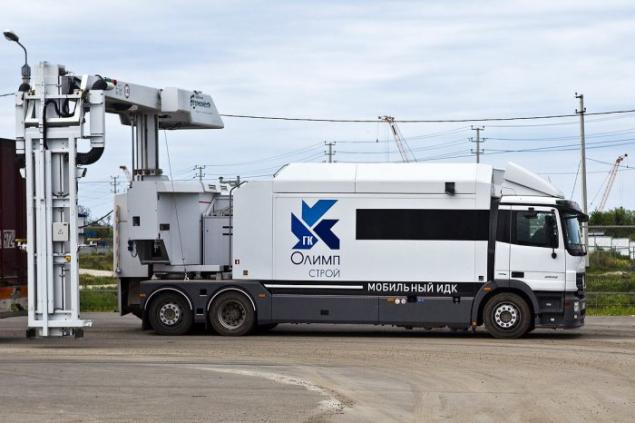 How will the arena after construction can be seen in the picture at the beginning of this story. And she looked May 20 this year.