Russian Navy Day, 2010 in Sevastopol.
Do not go to one of his favorite holidays I could not. Beforehand I decided it was time to tie with viewing from Hrustalki where lost all sense of presence. Said - done, the truth for the sake of viewing the first series (namely, from the balcony of the Primorsky) had to get up at 6 in the morning and come to the place at 6:45. The first row of the balcony has been busy, but I'm due to growth towered over the woman standing in front, and I saw (and most importantly, hear) all at a glance.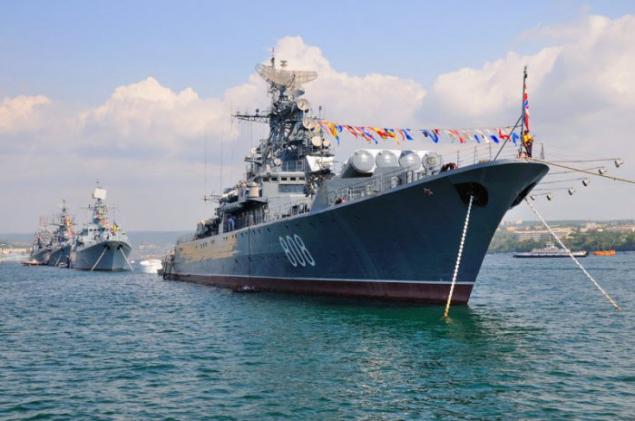 Looking ahead to say that the view from the balcony and Hrustalki - it's like heaven and earth. The full effect of the presence, shots and volleys of machine gun fire just 300 meters away, to Hrustalki little heard. My feelings and experiences the feeling was just like a child at the same festival, when a rumor is constantly tested for strength. Shooting was a lot of that happy. Of course, it was not dummies in the middle of the bay, there was no missile launches, there was no diving submarines, aircraft, and there was not even rocket launches from bombometatelnyh installations. It's all in the past, but a glimmer of hope that someday the program will return it all. But even without all this from the balcony watching and listening very well, except for one small detail, of course, that from 6:45 until the end of the parade, ie, 11:20, to stand in one place without moving in any direction (in the second and lose vigilance people have TISNET). Narodischu was a lot, and a lot of ukrainogovoryaschih. I wonder if zapadentsy against Black Sea Fleet in Sevastopol, why did they come to look at the holiday enemy fleet? Mind does not understand not only Russian :)
On the roads, this time lined up the following ships - in the first ranks TFR "inquisitive", the Ukrainian Navy frigate "Getman Sahaidachny" TFR "Sharp-witted" BPK "Kerch". Near the entrance to the bay located transport arms "General Ryabikov", and the second ranks were MRK "Calm", a minesweeper, the IPC "Vladimirets" and support vessel.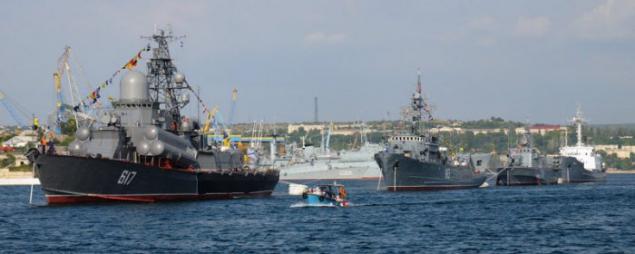 The celebration began with the rise of flags on korablinh then held an official ceremony at the Count (not for mere mortals), well then-Chief of the Black Sea Fleet sailors standing otparvilsya greet ships at anchorage.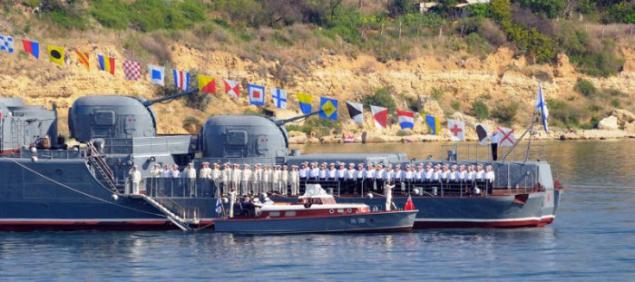 Traditionally, it opened the parade of ships Missile hovercraft "Bora". In contrast to the good old times, from his pillow did not disclose.