He makes an appointment to the north of St. Petersburg, in a dark park behind an abandoned movie theater. It - tall and thin blonde in a black coat. Dmitry Mikhailov, looks like a regular guy from the northern capital of Russia, the former city of kings. In fact, he - a regional leader of the "Slavic Union».
"Yes, Hitler was indeed the enemy of the Soviet Union - he says - but his ideology was fair. The only way out for Russia today - is the establishment of the dictatorship of the People's National Socialist type. " Saying he strokes his ring, which is engraved with the symbol of SS. Slavic Union was founded in 1999 by Dmitry Demushkina. "In St. Petersburg - 80 active members of the organization, but if necessary we can gather up to 200 people. In Moscow, in our organization - about a thousand fighters. Most of the participants in the movement former skinheads who are tired of beating blacks on the streets without any ideology. Officially, the organization does not require its members to any attacks, but the participants are engaged in this movement alone. We prefer to track down the object of attack, to follow him, learning his habits, so that a sudden attack without risking being arrested or even recognized. Our goal - the activists of anti-fascist movement ".
The collection includes photographs of Guillaume Erbo made several years ago in St. Petersburg.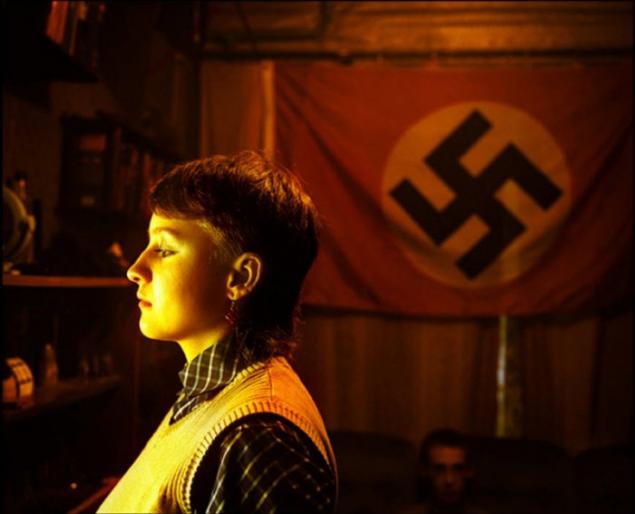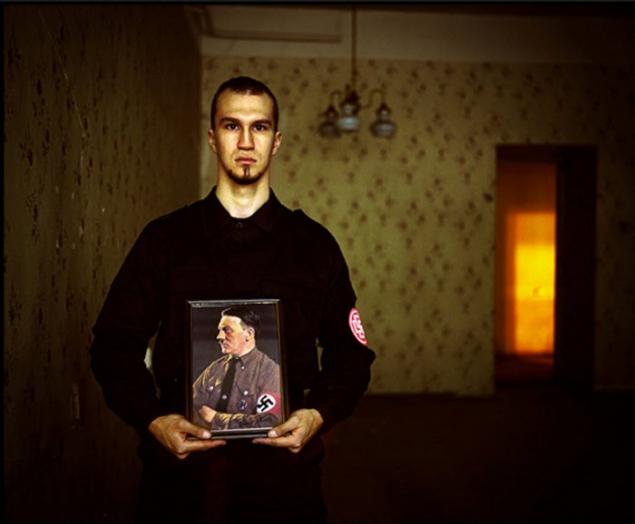 20-year-old Vladimir with a portrait of Adolf Hitler in office of the organization "Slavic Union" in St. Petersburg. (Guillaume Herbaut)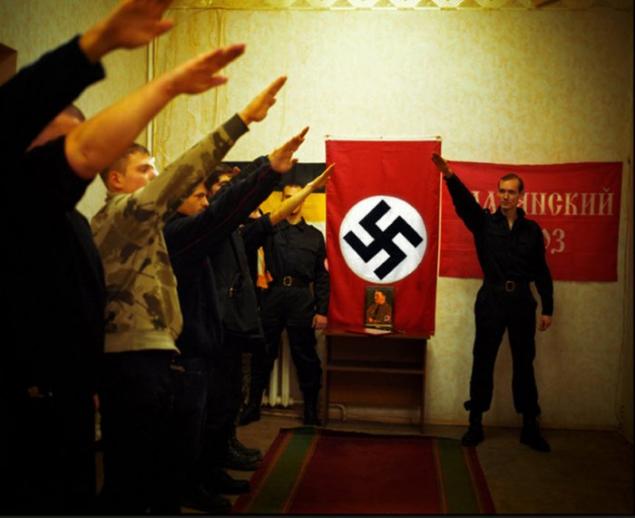 Meeting members of the "Slavic Union". Beginners should take an oath of the organization, leaning on one knee in front of a portrait of Hitler and the Nazi flag. (Guillaume Herbaut)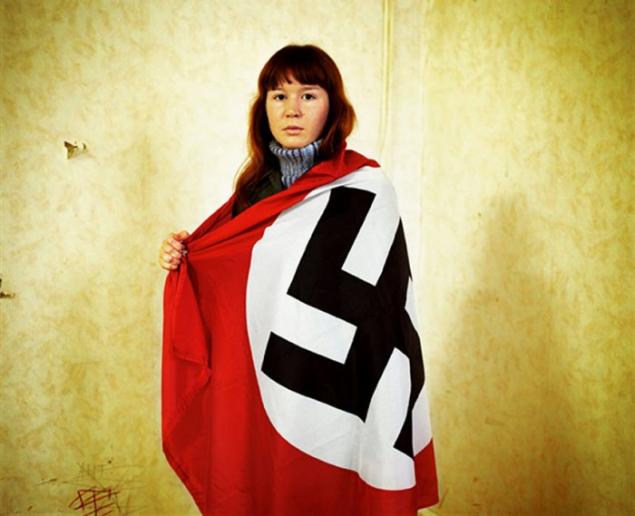 18-year-old Allen, a member of the "Slavic Union". She had just entered into this movement and is ready to join the battle. (Guillaume Herbaut)