The annual gay pride parade was held in Stockholm on Saturday. Since 1998, the first Saturday of August is reserved for the procession of the LGBT community.
Thousands of people gathered in this procession.
Everything would be as usual, and this year, if not a coincidence. On the same day its share held right organization EDL (European Defence League), which meant the simultaneous performance of the radical Left.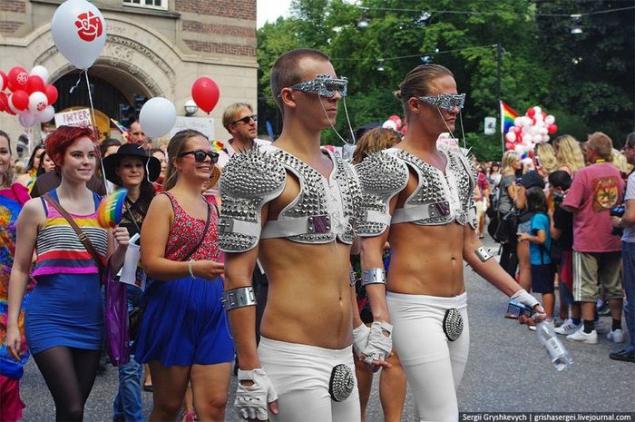 About everything in order. Stockholm gay festival lasts a week and ends with a big parade on Saturday. Participants of the parade formed orderly columns and move along pre-designated route. All parties represented in parliament except for the nationalist party Sweden Democrats put on a separate column. As the party was seen pirates. In addition the column were firefighters, police officers, doctors, teachers, athletes, students, pupils ... People made it onto the May Day demonstrations may continue themselves continue the list. And of course freaks, perverts, an essential attribute of any gay parade.
Open hits motorcyclists. This year especially a lot of complaints were addressed to Russia.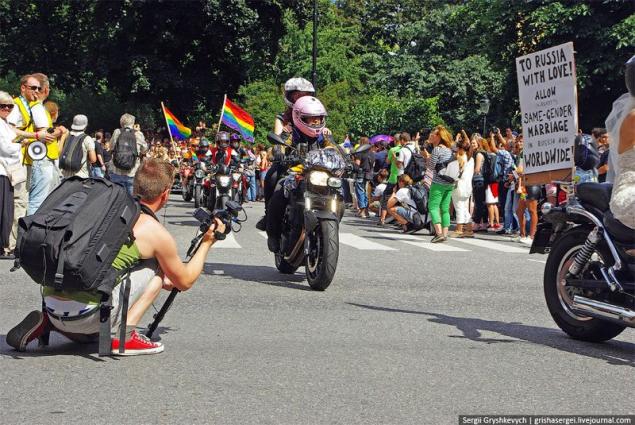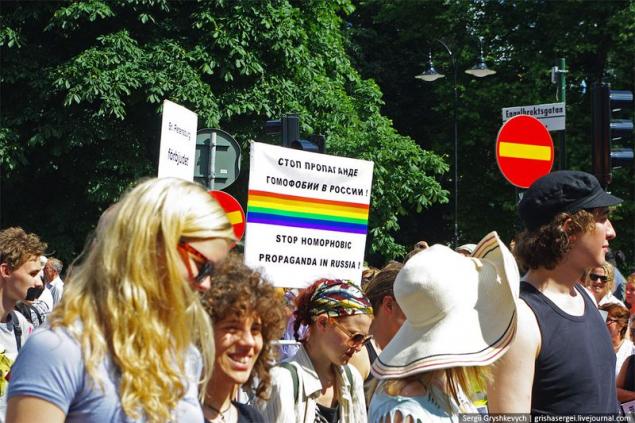 Honestly, I have not cropped the picture. Sam laughed when browsing the captured footage. I turned to the guy in Russian, but he did not understand me. Perhaps that is why everything is written in upper and lower case, and not only one exclamation mark! To hell send EDL, which talk about a little later.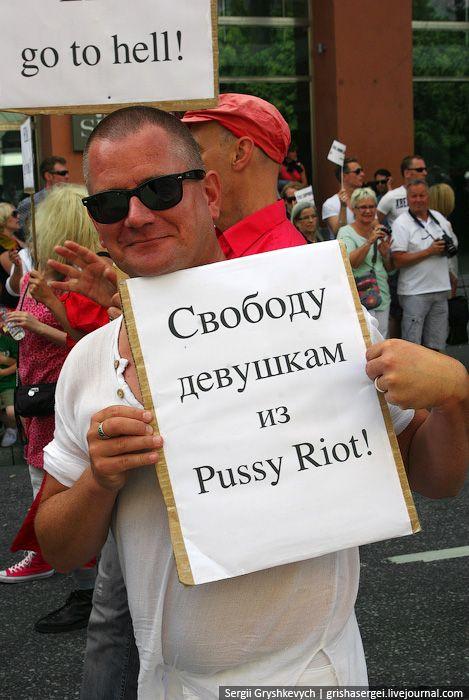 Column of the youth branch of RFSL (Riksförbundet för homosexuellas, bisexuellas och transpersoners rättigheter - Swedish Federation for LGBT rights).