Lady Gaga, Alicia Keys, Justin Timberlake, Usher, Kim Kardashian, Jennifer Hudson, Elijah Wood, Serena Williams, David LaChapelle, P. Diddy and many other celebrities December 1st suspend activity in different social networks - Twitter, Facebook and MySpace - to collect funds for the benefit of children with AIDS.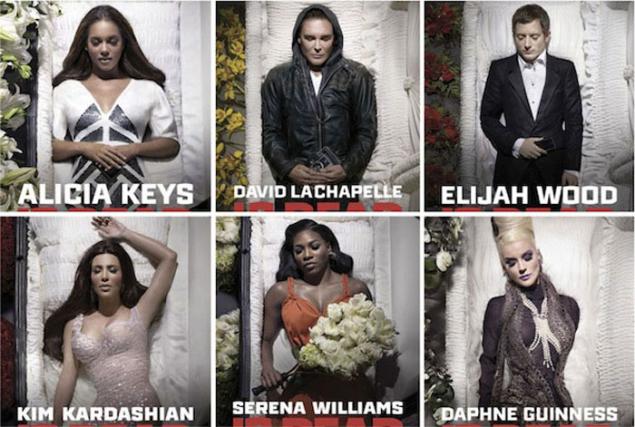 The campaign called Digital Life Sacrifice - it was initiated by the singer Alicia Keys, head of the foundation "Save the life of a child» (Keep a Child Alive). Participants of the rally were photographed in their graves - that they make it clear that their online life came to an end.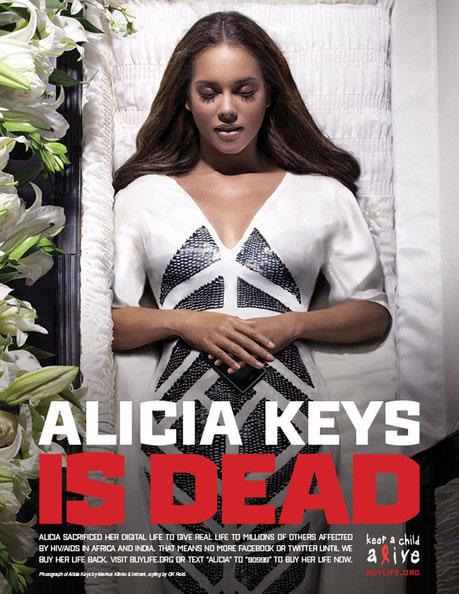 Of course, celebrities do not go away from the internet forever. When donations reached $ 1 million, they will return to social networks. Organizers think that some fans of Lady Gaga will be able to donate the required amount, because only the number of its subscribers on Twitter is 7 million people.