Once stable, the bomb shelter and typography today - luxury apartments in Barcelona, ​​Spain. Fully converted and renovated, the room got a new life thanks to designers Benito Escat and Alberto Rovira studio Minim, specializing directly on lofts and urban apartments.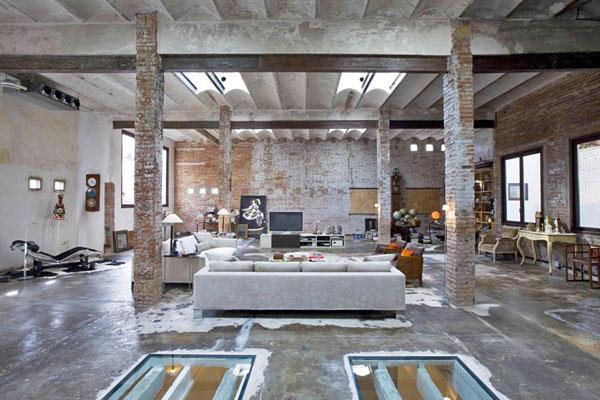 The total area is 800 sqm loft The apartments have a triangular shape and are divided into two levels, each decorated differently. Classic room for this kind of interior proudly presented parading brick walls and high ceilings here combined with a light bright palette design of certain rooms.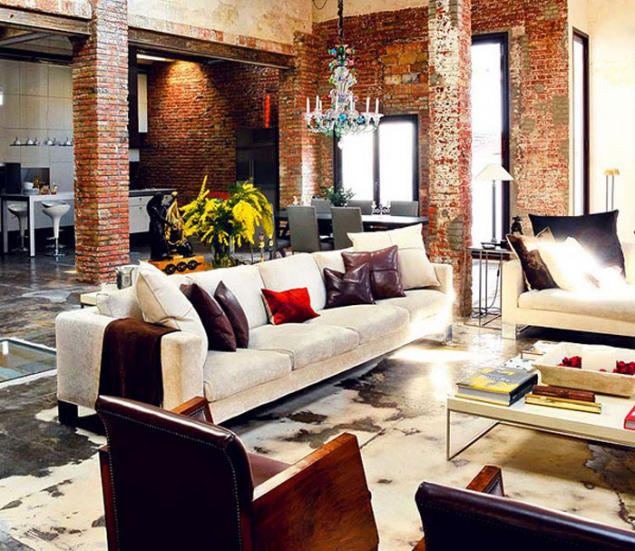 Furniture also pick up very interesting - Loft presents several styles that look very effectively. In general. Loft does not look boring, monotonous, brutal. This accommodation is perfect for the creative person or a young couple living in step with the times.