Thamkrabok monastery in Saraburi, Thailand, conducts a special program in which Thais and foreigners can experience the natural method to cure addiction Buddhists. A person can complete the program only once and should bear the sacred oath - Sai - never take drugs. The first five days of the patients treated with herbs that promote rapid detoxification. The patient should be in a monastery at least a week after taking the oath, but nobody will expel, if you want to stay longer, until you feel physically and morally "cleansed».
19-year-old Sean Lempon Alaska listens attentively to explanations of the abbot, how to drink herbal infusion, during the course of cleansing the body in Thamkrabok monastery.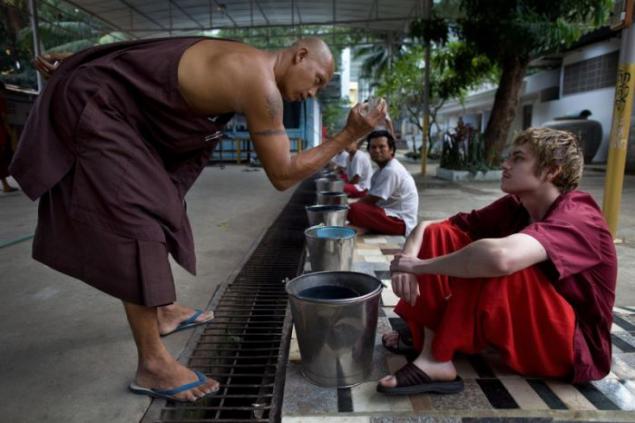 Participants detox program during the execution of the national anthem in a monastery in Thailand Saraburi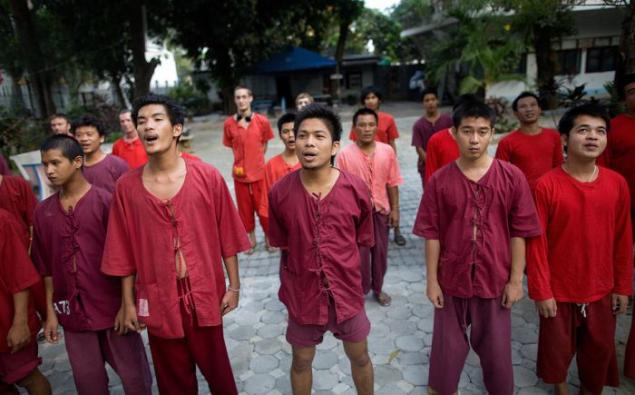 Former drug addicts, and now patients monastery sweep the path around the Temple.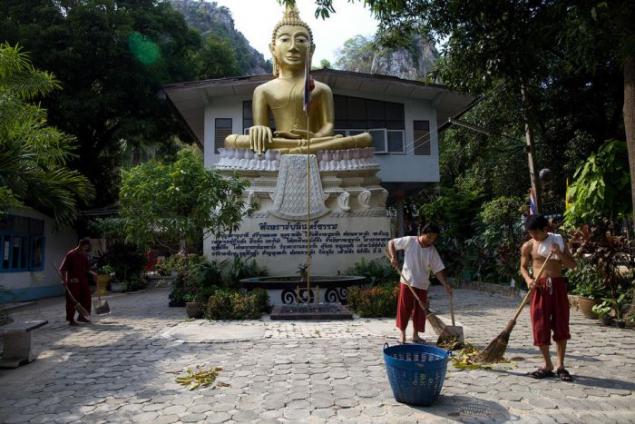 Austrian drinking herbal infusion, induce vomiting.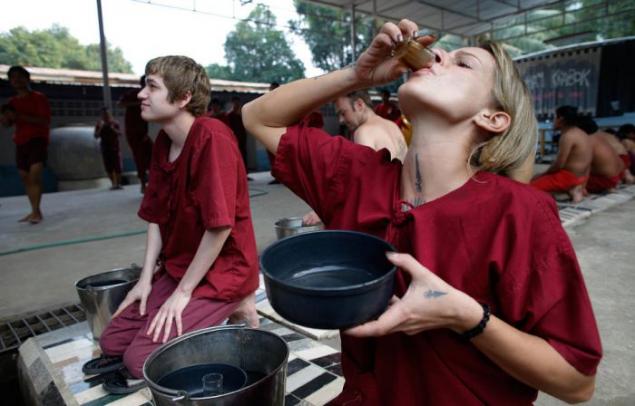 This Thai drug users "yaba" kept in a separate room, as his condition is unstable.