Fifty three million eighty four thousand one hundred eighty one
Integration into European society – a time-consuming process that involves a number of formalities and conditions. However, residents of the post-Soviet space is so tired of the endless cost-political unrest that they are not afraid of the length and complexity of moving abroad. If a popular member countries of the European Union to obtain a basic permit is required almost horse and my Kingdom in the bargain, Slovakia is open for immigrants and offers reasonable terms with the prospect of further issuance of permanent residence. And this is a powerful argument in favor of the choice of the designated state!
Quiet and very developed country with beautiful nature and a decent standard of living – the dream of every immigrant. If you want to quickly and legally become a member of the European society, the right place to move –
Slovakia
,
immigration
in this case would be a simple and long-term.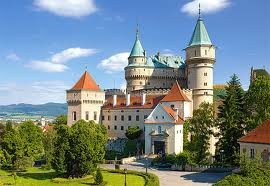 However, increasingly, the state attracts a loyal law and tolerance in relation to immigrants from the CIS. The first step to improving their well-being and confidence "tomorrow" becomes the residence permit, and next –
permanent residence in Slovakia
. There are three type of the specified document authorizing:
five-year with possibility of extension;
long-term;
indefinite.
To one of the types of permanent residence is possible only in the absence of crime and convictions in the period of stay on the territory of the specified state. Document for a period of 5 years are issued to immigrants who, for the last five years continually live in Slovakia. Long-term permanent residence can be obtained by having the blue card. Candidates become as follows:
spouse(s) or relatives of a national of Slovakia (straight line);
minor children whose parents or guardian have a valid permanent residence;
a child over the age of 18 with disabilities in need of guardianship (parents or guardian must live in Slovakia on the basis of permanent residence).
In some cases, the precious document is issued to foreign nationals whose activity is of particular value for CP. The procedure for obtaining a permanent transparent enough, and the resolution reveals to the immigrant the whole range of possibilities, from high social guarantees to the subsequent receipt of the Slovak passport! Make this important step to integrate into European society, to a confident gaze to look to the future!