Training service dogs is an exercise that requires patience and nerves of steel not only from the instructors. Dogs are also experiencing stress from exams and tests for durability.
The website
tells the story of a fearless cat, Toby, who helps his master in the difficult task of training the dogs.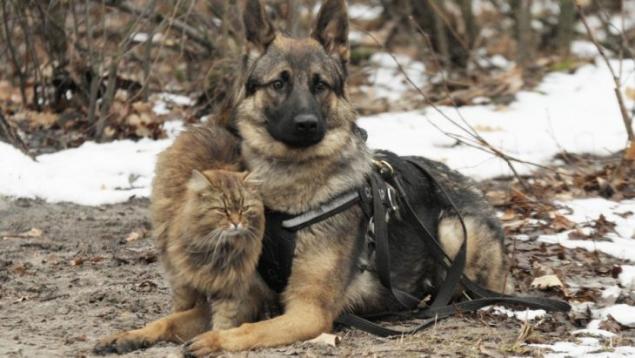 Photo source: Riavrn.gitobe, appeared in the family of a dog handler and the head of rescue service of the Voronezh region Alexander Ivanov accidentally. The man just returned from the store and noticed a small kitten jumped out of the basement. Alexander decided to take him to the private house that the cat catches mice.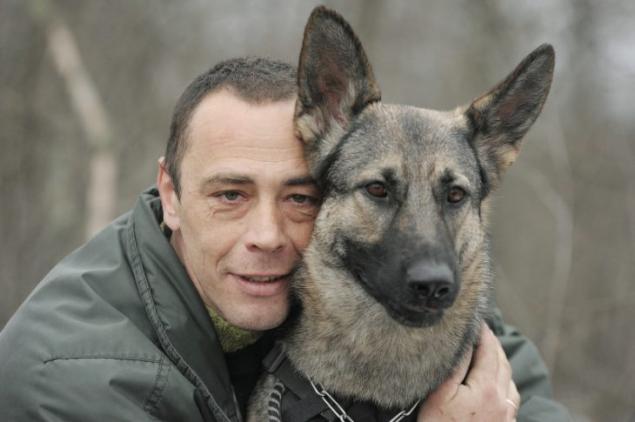 Once home, Toby and I became fast friends with three dogs, living Ivanov. Cat absolutely was not afraid of them and even helped the owner to educate them. Noticing this, Alexander decided to try to use brave Toby for training service dogs in the club.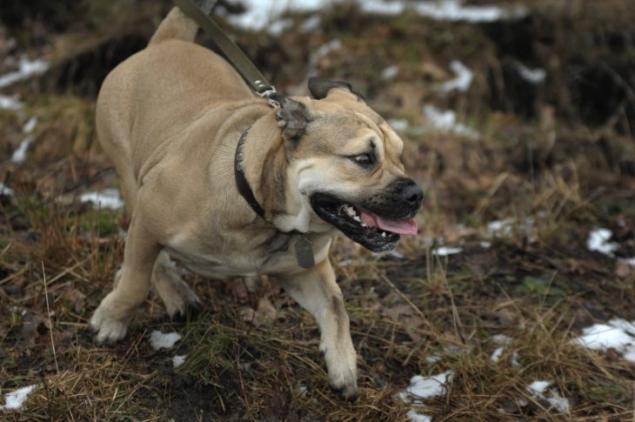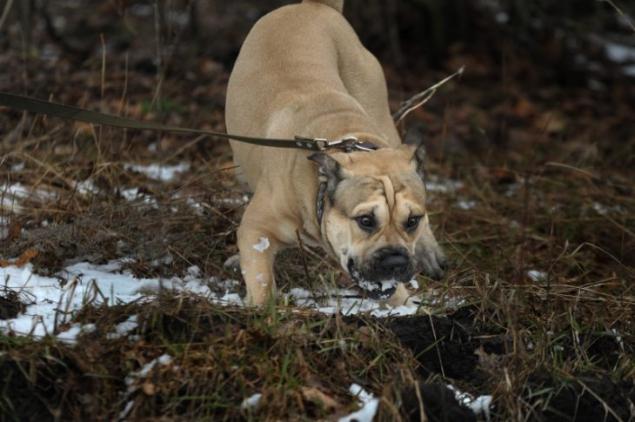 And there's Toby showed his best side. He bravely walked right in front of the young dogs trying to play with them and distracting from the command. If a dog was off the leash, the cat instantly ran away and climbed up the nearest tree. Dog clubs Tobiko has long been called "the best agent provocateur."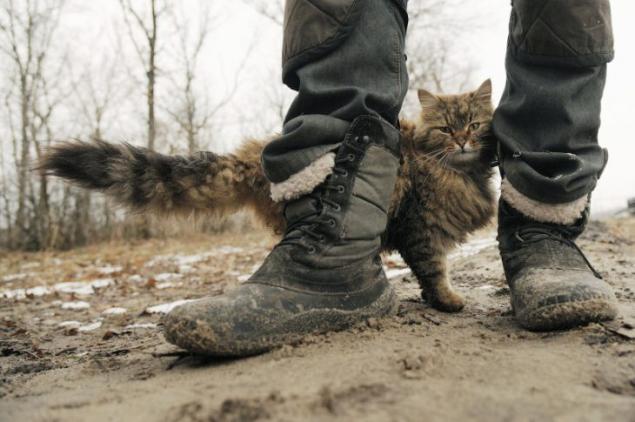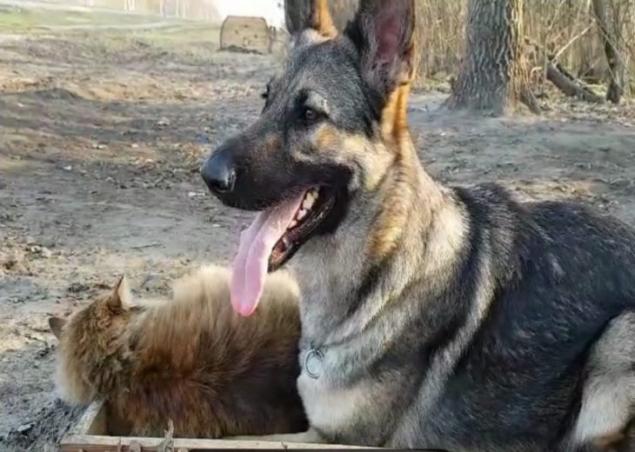 Alexander Ivanov believes that Toby is a real treasure. During the tests, the dogs are provoked in different ways: they shoot next to them, loudly shouting down strangers and producing close to small animals. A "test cat" are not all working dogs, the standings do not put them up until they learn how to listen to the instructor without being distracted by a passing cat.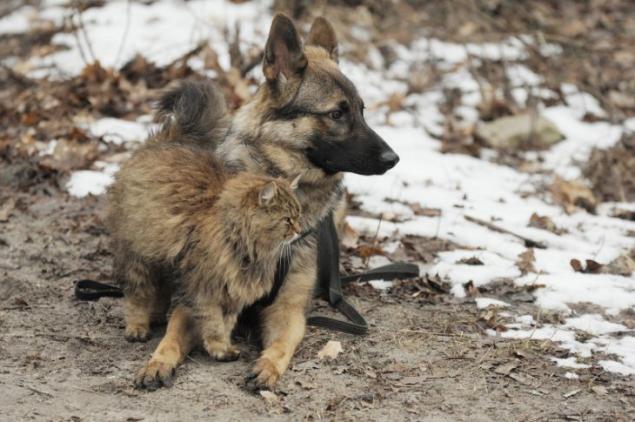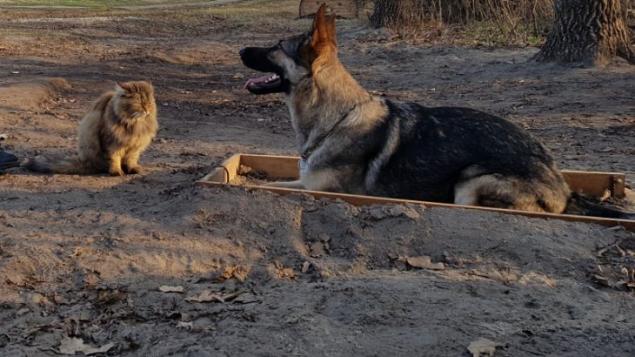 via riavrn.ru/news/on-zhe-provokator-kak-voronezhskiy-kot-uchastvuet-v-dressirovke-sobak/