Beautiful formal garden or landscaped yard is impossible to imagine without street lights. Make it using simple and affordable materials you can own. Indisputable advantage of this idea – street lights height can be adjusted independently, based on ideas. Looks like led lights for garden, hand-made, simple, and will fit into any garden design.
Materials
You should prepare: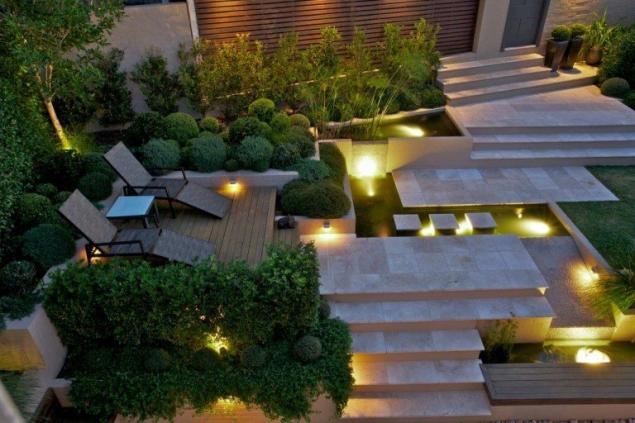 anodized aluminium profile, 3 m;
heat shrink tubing;
strip frosted translucent plastic, milky color length: 1 m, 3 PCs.;
M4 screws with nuts;
led strip 12V, 90 cm in length;
2-wire cable, 3 m;
power source;
drill;
soldering iron and solder;
Hairdryer;
a hacksaw or a saw;
grinding machine.
Step 1. Cut the existing aluminum profile strips a length of 50 cm Only need 6 pieces.
Step 2. On one side of each piece of profile you need to make two holes with a diameter of 4.2 mm at a distance of 3 cm from each other. On this side the cut can not handle, it will go underground. On the opposite side place slices treat for neat appearance and for purposes of basic security, to avoid injury.
Step 3. The bolts miss in the prepared holes on the profile. Secure them with nuts, please note design resemble an anchor. With its help, the profiles are securely fixed in an upright position.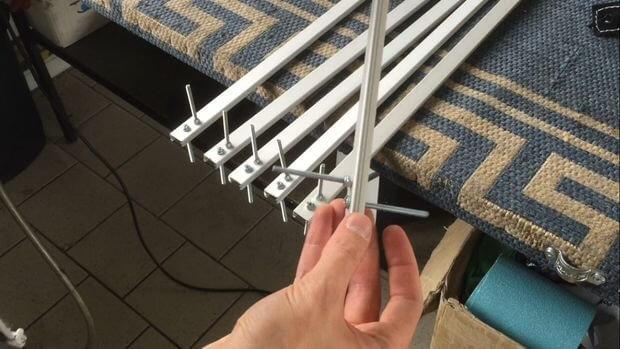 Step 4. Cut the led strip into pieces of 15 cm In this case, when the height profile of 50 cm above the ground surface will be only 30 cm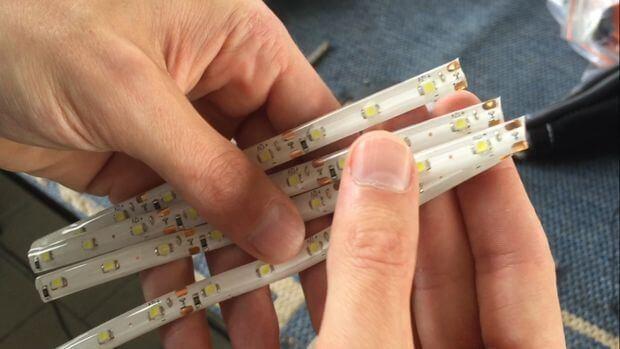 Step 5. The strips of tape solder wire. To rain and moisture was immune to the lighting elements, cover the soldering with heat-shrink tubing.
Step 6. Glue the strip at the top of the profile and close it with plastic strips, pre-cut into 6 pieces 50 cm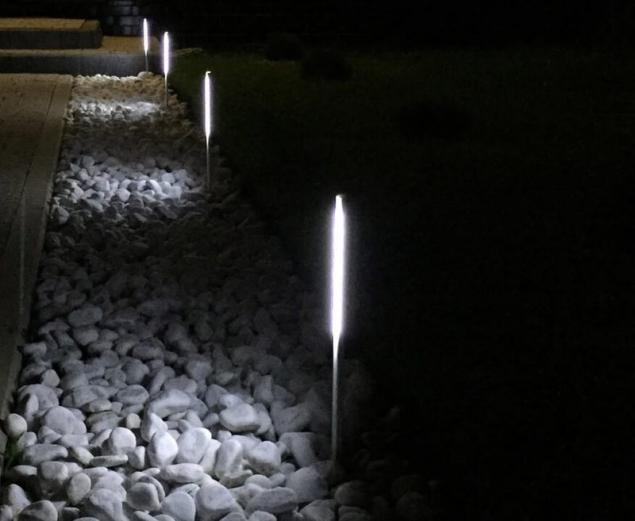 In fact, everything is ready. You have to attach the elements of the garden of the backlight to the power source and stick them in the ground along the track. published  
P. S. And remember, only by changing their consumption — together we change the world! ©
Source: www.rukikryki.ru/home/sad/4365-svetodiodnaya-podsvetka-dlya-sada-svoimi-rukami.html