The editors
of the Site
warns readers: mobile operators and, in particular, Beeline, dishonest! The editors received a letter deceived women and today we publish it for your safety.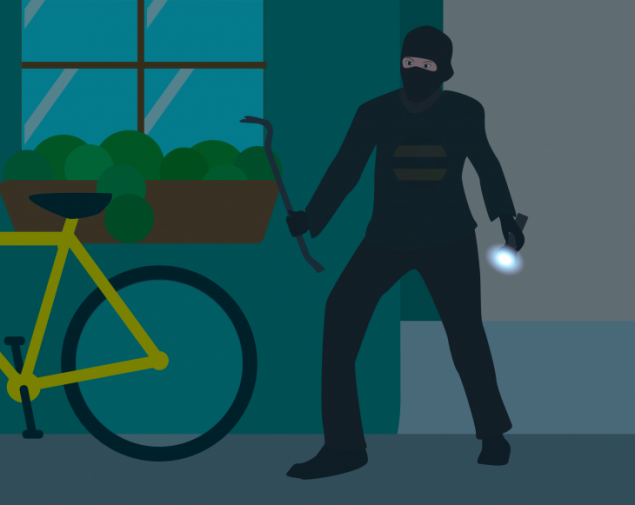 Alena P., 33 years:
With
Beeline
long-standing partnership with the whole family, for more than ten years. Last summer I moved to another city and switched the SIM card. And then become a victim of fraud on the part of the operator.
Each subscriber of Beeline is a Personal account which can be accessed from their website and mobile application "My Beeline". In this study there is information which options connected to your rate, in other words, it is possible to see, for what you pay.
My account has been blocked since the moment I was given a SIM card, without explanation.
I found it at home. To unlock, it was proposed to call "the administrator" on number 0611. While 0611 — it's a machine-informant, which can't reach a live person.
Immediately lie!
But I didn't pay attention to that red flag: decided, well, okay, I see... fare Conditions I told in detail of the additional services I do not connect. Ha! As it is not so!
After some money in the account just begin to melt. Did not have time to put again put. What's the matter? I began to write and call all the contacts listed on the website of Beeline, but only after a call to Twitter (!) I finally unlocked Personal account. And what do you think?
First
— Beeline without my knowledge or consent gave me a subscription that was worth
20 rubles a day!
20 rubles, Carl! Despite the fact that I never signed up for. Money on it was filmed more than two months.
Answer the topics you are subscribed, to compensate for anything we will not.
How to subscribe? When? What? And where, then, services that cost me 20 $ a day? They simply do not exist.
The second
is from the account written off every day for 3 rubles for the service "Unlimited 4G" which is in fact not connected! And in my account is listed as not connected! And disable it yourself is impossible!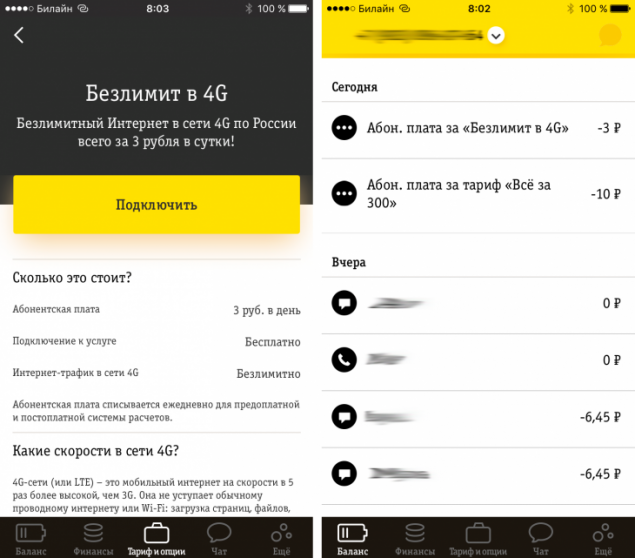 The answer of Beeline: we all new customers connected "Mobile unlimited 4G".
That is, I connect to a paid service without informing about it, not describing the service and write off the money quietly.
While I specifically picked up the rate with the normal Internet to more never have to pay! This arrogance is such that I have no words just...
Total for 2 months of use Beeline SIM card stolen from my account twice for 280 rubles for a "subscription" to that unknown and twice for 90 rubles for "mobile unlimited", which I don't need and which cannot be disabled. But after correspondence with tech support I got, and to me this nl cut. To compensate for
the stolen 740 rubles
Beeline refuses.
And I'm not even that much money sorry, how many, you know... With them it's like a spit to the client in person, relish to spit for no reason about that, and sit down, streamlined. So to me my favorite statement received in gratitude for the years of cooperation.
In General, I for myself have understood the following. Only constant monitoring can protect you from scams from Beeline. The truth is that the company is stealing, stealing is put on stream, it is difficult to say at what instance I was nepodklyuchen it all. At the same time, even being caught red-handed, the employees of Beeline refuse to go forward under the guise of fake papers and outright lies.
No one can help us except ourselves.
Beware! Regularly order statement and check your account and your family!
And let fate keeps you from evil, dishonest people.
Updated:
after the publication, the representatives of the Beeline was contacted by Alena, apologized on behalf of the company, and fully compensated for losses.
via factroom.ru