By the beginning of fashion week in London, a British company, The Unseen presented an innovative hair dye. The hair is painted in such a means that can change color depending on the ambient temperature: from black to red, from black to white, from silver to blue and black not yellow. Amazing, agree?
Edition
"Website"
offers to understand the secret of such amazing beauty that stirred the entire fashion industry.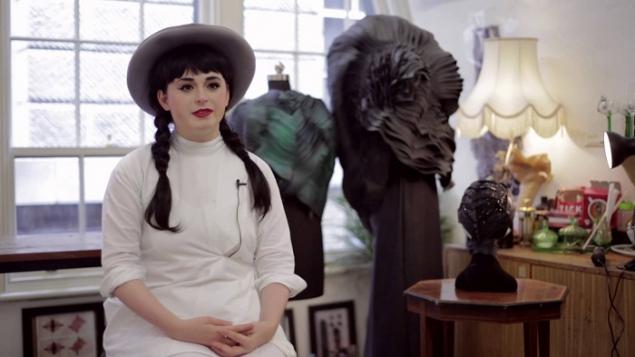 Paint, changing cvetkoska not very stable on her hair fairly easily washed off, does not harm neither the scalp nor the hair, and even color changes fast. And all thanks to the thermochromic pigments. What are these pigments?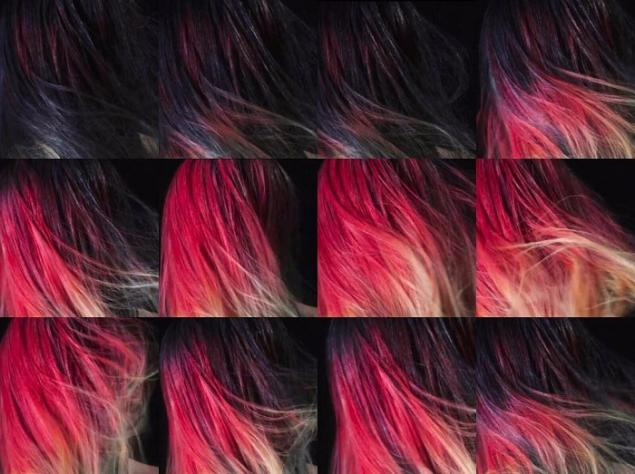 Thermochromic pigments
— substances or mixtures that change their color depending on the ambient temperature. Typically, such pigments exhibit toxicity, but chemists were able to prevent this property by polymer stabilization. So innovative hair dye is completely harmless.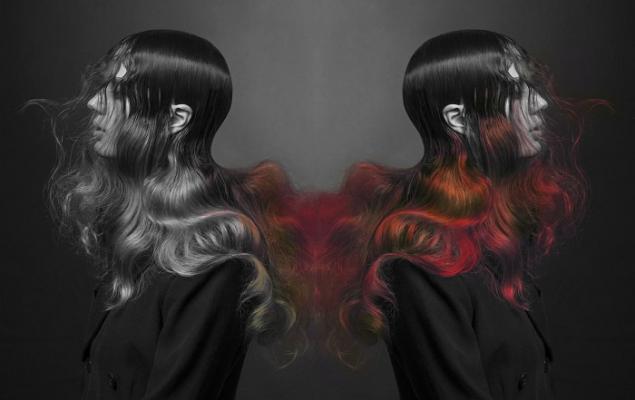 Designer Lauren Bowker has developed a whole line of colors, changing color in different temperature ranges. The pigments react to changes in temperature of the human body or on the transition between the indoor and outdoor temperature.
Among the available colors there is black paint, which "burns" when exposed to heat, there are dyes which change their color from black to white, from silver to pale blue, from blue to white and from black to yellow. One word — fantastic!
But only one hair designers didn't stop there. The Unseen released
a line of clothing
that changes color depending on the pollution.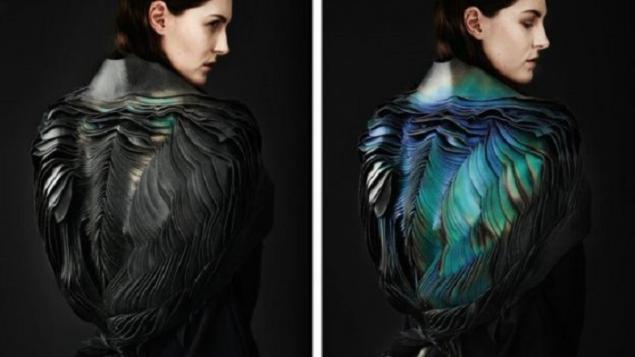 But this headpiece is a real miracle! Encrusted with Swarovski crystals, it reacts on
the brain activity
of the owner and also changes the color. Thus, the headpiece becomes a reflection of the inner person. Well not magic it?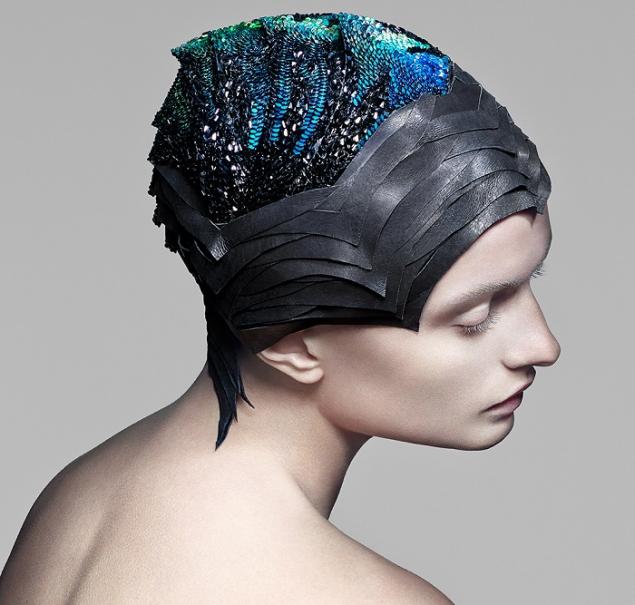 I think the designer Lauren Bowker really well to contribute to the fashion industry and leave behind well, something very special and extraordinary.
Admit it, this unusual vehicle must experience every fashionista. I wonder the same! Share this useful article with your friends, you will inspire them to some sort of fashion experiment!
Now everyone can publish articles
Try this first! To WRITE an ARTICLE the Author
Christina Mironyuk Fan of painting, especially Monet and Klimt. Loves movies, appreciates the music on vinyl. The architecture and sculpture that inspires inquisitive personality round the clock! Christina has been studying digital technology for prosthetics in dentistry. The girl chooses minimalism and simplicity in the interior, and in life. Inspiring mountain view and the book "Twenty thousand leagues under the sea" by Jules Verne — that is necessary for the happiness of our charming author!