Have you ever wondered what created the schedule, similar to a pencil, by such masters as Leonardo da Vinci, Jan van Eyck or Albrecht Durer? For some reason I never puzzled, what exactly, is not yet came across a book by Susan Dorothea white
Among other techniques of creating graphics, it examines the technique of silver needle. I was sure that the pencil looking drawings with a pencil and done. But there it was. Many were created by master craftsmen using silver needles. Just with the advent of convenient pencils of the so-called technique of the silver pencil is successfully forgotten.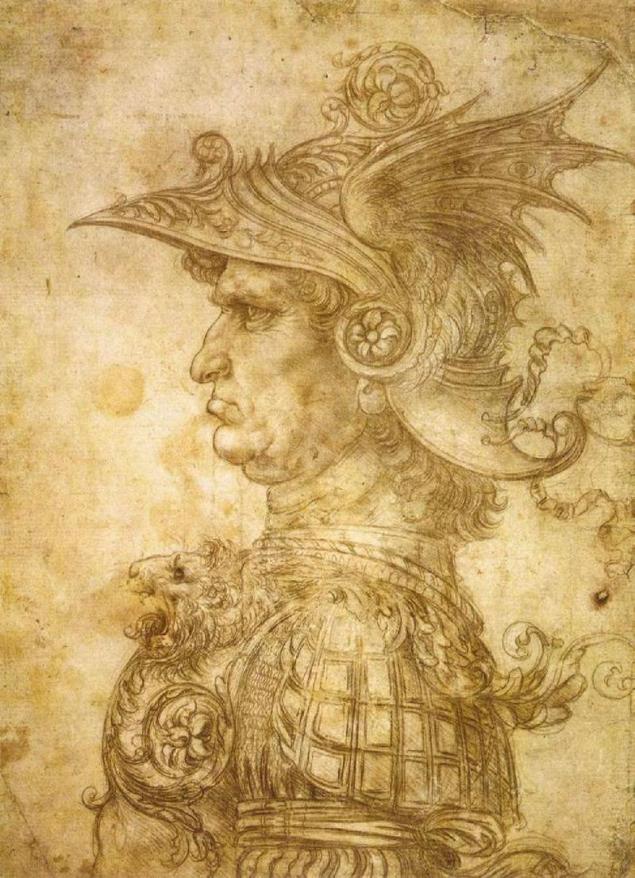 Leonardo da Vinci, Bust of a warrior in profile  
The meaning of it was that the surface of the sheet or canvas covered with a special solution to it, the surface had become slightly loose. Usually it was a layer of a mixture of animal bones, glue gelatin, gypsum, chalk and egg yolk. Gypsum and egg yolk contain sulfur. Therefore, when the rounded silver tip (thin needle) scratched drawing, he was slowly getting dark or become brown. Just the sulfur reacts with the silver. It was necessary to work very accurately. On this underlying layer of loose masses eraser will not work.
Today we have all the chances to revive the technique. For contemporary artists sell special kits with chemicals for the base layer. And silver pencils attached, but simpler. For example, a silver pencil of the Renaissance were pieces of bronze or copper. The finely honed tip naplavlena silver. Handle itself nicely trimmed and bachata decorated and even fasten the ring for the strap to such an expensive tool to attach to the belt and not to lose. Here I am in the depths of the Internet dug up a faint similitude of the splendor of past centuries.  

And it is a modern silver pencils. More "smiled" trace of a silver spoon.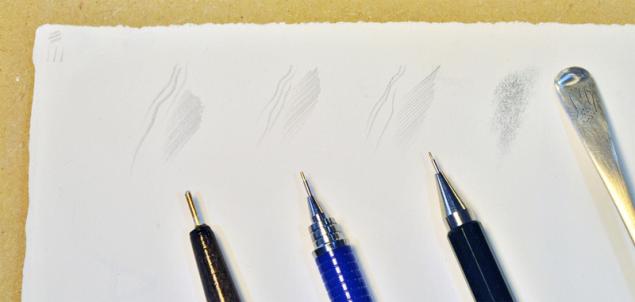 The mixture for the base layer can be make readily available in goodmagazine materials: mix gum Arabic with the usual zinc gouache.
Now I look at the old masters with even greater respect. However, if you ask, nothing pleased the simple pencil — I can't answer. Because deprived of the opportunity to quickly test the technique of the silver needle. But experienced people say that silver pencil to paper (or any other machined surface) come out very beautiful effects, plus twice the pleasure from the process. published  
Author: Natalie Ratkovsky
P. S. And remember, just changing your mind - together we change the world! ©
Source: conjure.livejournal.com/1223954.html?utm_source=fbsharing&utm_medium=social