Fact 1 - In Hollywood, including directors, producers and movie stars, Natalie is nicknamed "the new Audrey."
External similarity Portman and legendary beauty Hepburn is impressive, but it is only a small part of what unites these stars, past and present. Their style of play, innate elegance and attitude to life are almost identical. Like Audrey, Natalie wants to go down in history not only as an actress but also as a mother and philanthropist. To do this, she plans to leave the cinema before her fellow celebrities, because due to a busy work schedule, she can not feel like full-fledged personality and achieve their goals other than to "Oscar" and love the fans. Cinema - that's fine, but the other facets of his "I", too, need to disclose and the sooner, the better - says Natalie.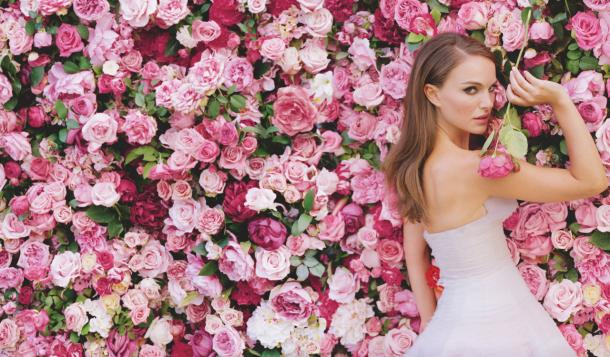 Fact 2 - Career Natalie began quite by accident, when she, as a 11-year-old schoolgirl who went with her friends to the pizzeria. There, according to her fateful coincidence, the competition took place one of the modeling agencies. According to the results of this competition the winner was to receive a contract for advertising perfumes cosmetics giant «Revlon», from which Portman was excited and was eager to participate. According to the results of casting the first place was precisely because of it.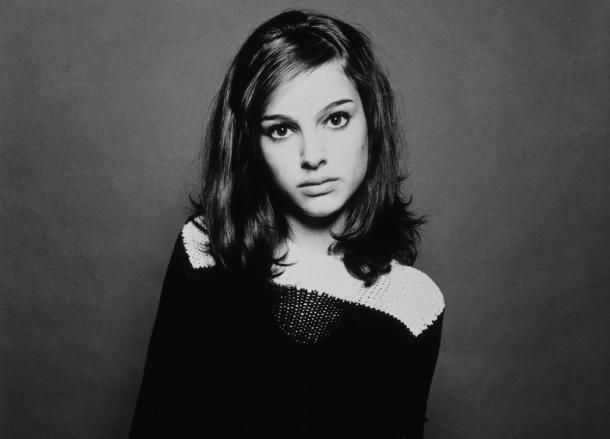 Fact 3 - real name Natalie Portman, is not, and Hershlag (which means "heart attack"). Portman - is her grandmother's maiden name, which she has decided to use as a nickname.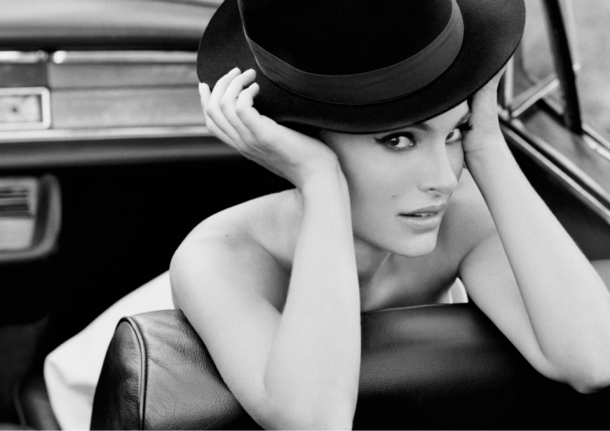 Fact 4 - As a child dreamed of dancing on Broadway, for which visited several dance schools in different directions: classical ballet, jazz, modern dance and even tap dance. Her wish came true after all, but in a slightly modified version: she married dancer and got her first "Oscar" for her role as a ballerina.
Fact 5 - Natalie not only a gifted actress, but also a very apt pupil. She graduated with honors from the prestigious Harvard's Department of Psychology, and also refused to interesting roles Lolita and Juliet for high school graduation. Incidentally, the latter role would bring her with Leonardo DiCaprio, who played the role of Romeo, but while on the set of the two do not overlap.
Many people somehow think that actress could take place without education. Probably could. But if life will turn not where you're up to, and it appears that nothing but represent the other people you do not know how? No, I'd rather smart than a movie star.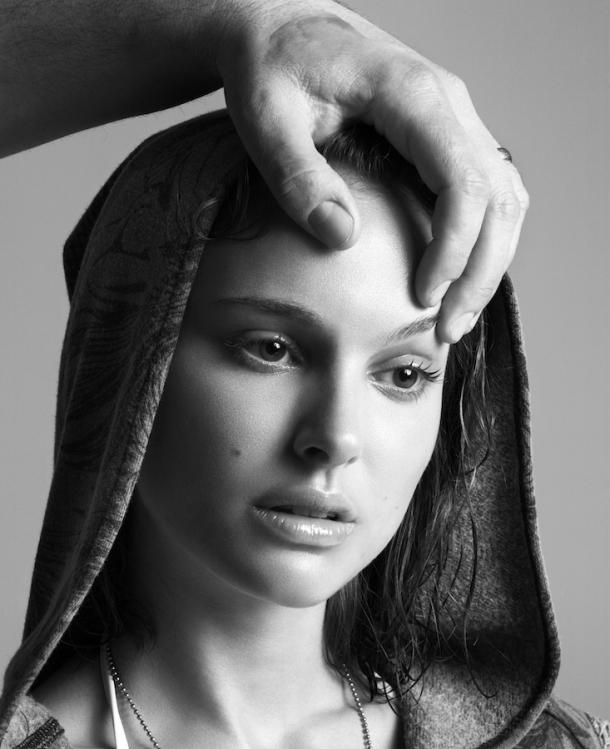 Fact 6 - The role of Padme Amidala Natalie got without going through the casting. Directed by George Lucas personally invited her to this project, not knowing that Natalie did not look any of his films, and has never starred in a special green background that vspoledstvii and becomes fantastic universe of "Star Wars».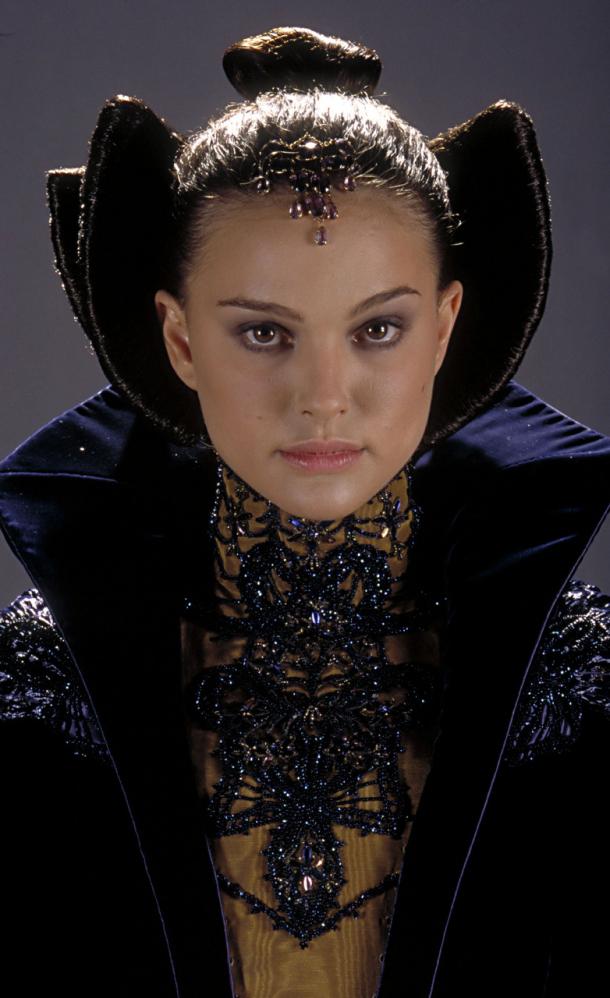 Fact 7 - On his first film starring Natalie George called a rising star Keira Knightley, struck him resemblance to the new queen of the screen. In the film "Star Wars: Episode I. The Phantom Menace" Cyrus played double Natalie, so much so that his mother on the day of the premiere could not tell them apart.
Fact 8 - In 2005, for her role as a stripper in "Closer" Natalie was first nominated for the "Oscar».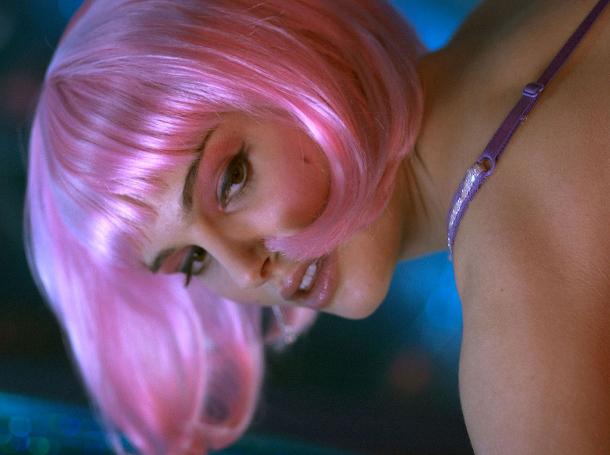 Fact 9 - particularly naughty dance scenes were carved on the pole at the request of Nathalie, who did not want the parents to see her naked.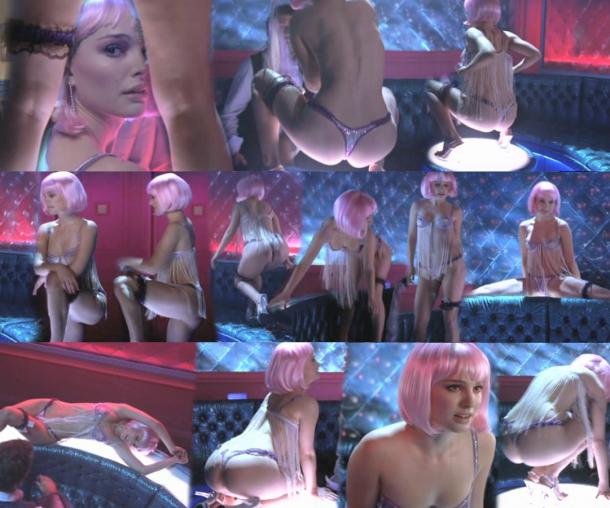 Fact 10 - During the filming of the movie "Black Swan" (for which she won the "Oscar"), Natalie was injured and the ribs have a slight concussion. In addition, the actress had to lose weight 9 kg.
I often set myself tasks that seem overwhelming. First, because I want to give up the mad venture, but then I force myself to collect will in a fist, to make the first breakthrough and move toward the goal, shocking everyone in their way, shouting, "I can!" So it was with my role in the film "Black Swan" .
The fact that 11 - After Natalie shaved bald for the film «V for Vendetta", many have decided that in her life have serious problems.
You never know how rumors are born. For example, when I shaved hair cut, I began to talk about what I or Nazi, or a lesbian, or have cancer. Well at least not all at once.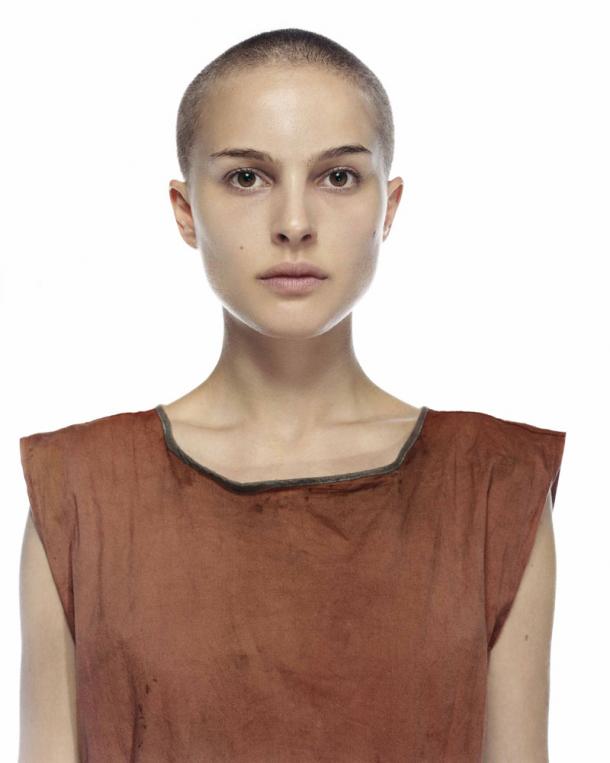 Fact 12 - He is fluent in five languages ​​- Hebrew, French, German, English and Japanese.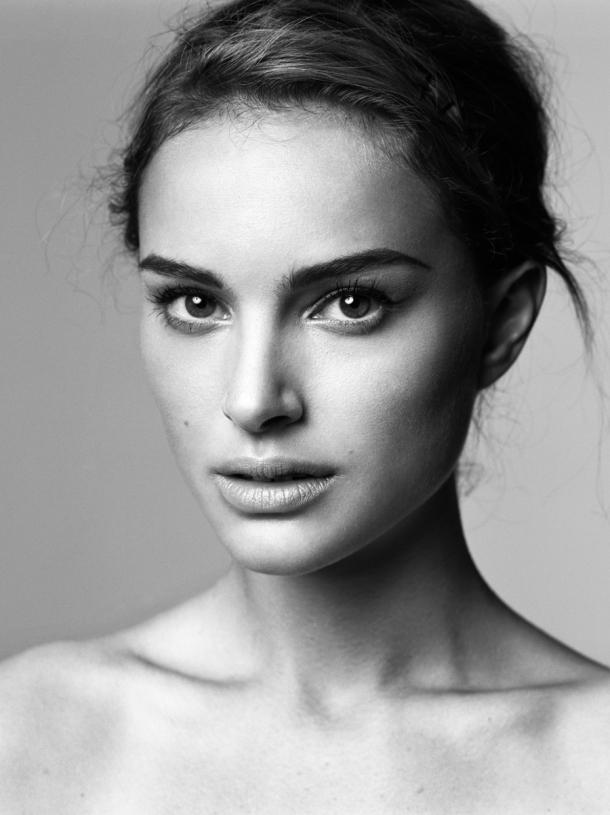 Fact 13 - Natalie Favorite actors: Ben Kingsley, Brad Pitt, John Turturro and Patrick Swayze.
Favorite actress: Julia Roberts, Susan Sarandon and Jennifer Grey.
Favorite movies: "Dirty Dancing," "Schindler's List," "Amelie," "And your mother, too."
Favorite TV shows: "Ellen and the boys" and "Friends».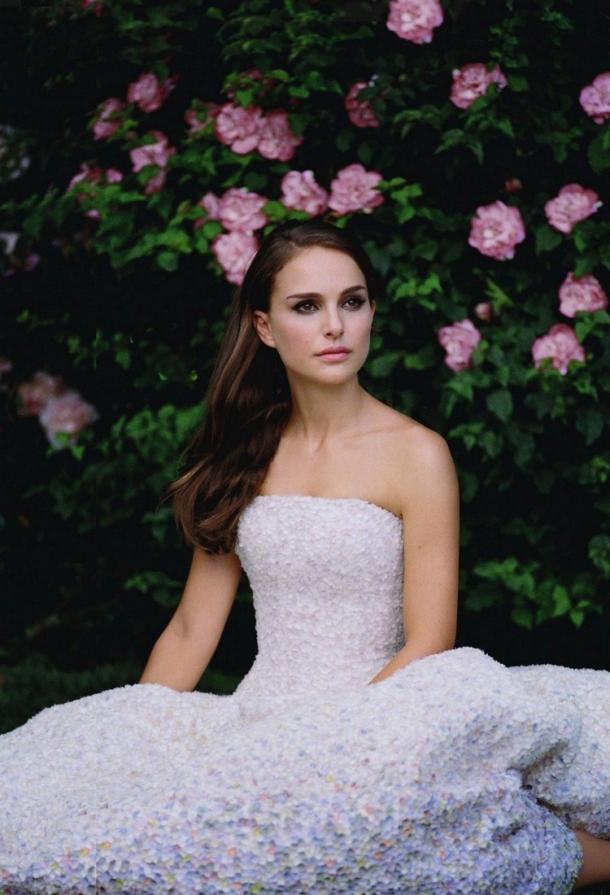 Fact 14 - Favorite book: "Lolita," "angle of repose", "The Diary of Anne Frank" and "A Tree Grows in Brooklyn».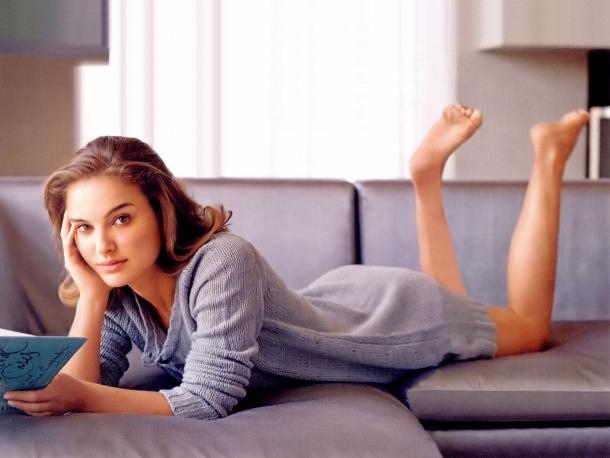 Fact 15 - Natalie - a fanatical opponent of plastic surgery.
Successful appearance - an enormous advantage. Although all studies suggest that job easier holders accept normal and not an outstanding appearance. And people are comely better than a beautiful. Still, beauty - it is a privilege. I do not want to be hypocritical. And speaking of practical, beautiful to be more convenient than ugly.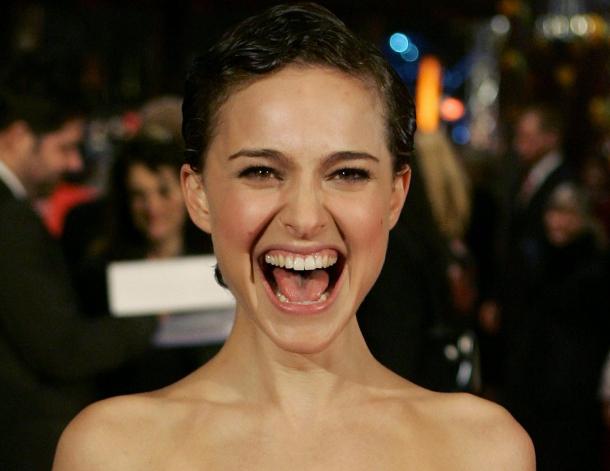 Fact 16 - Addiction is not encouraging editors to Photoshop, and when her birthmark "obscure" greatly upset because He wants to see themselves as natural, even on the covers of glossy magazines.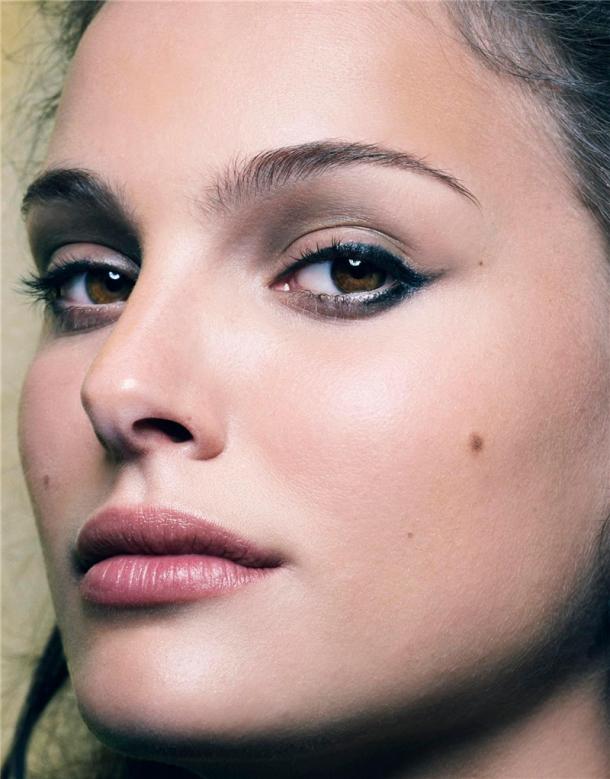 Fact 17 - is rarely used red lipstick, because He believes that with her, it looks stupid.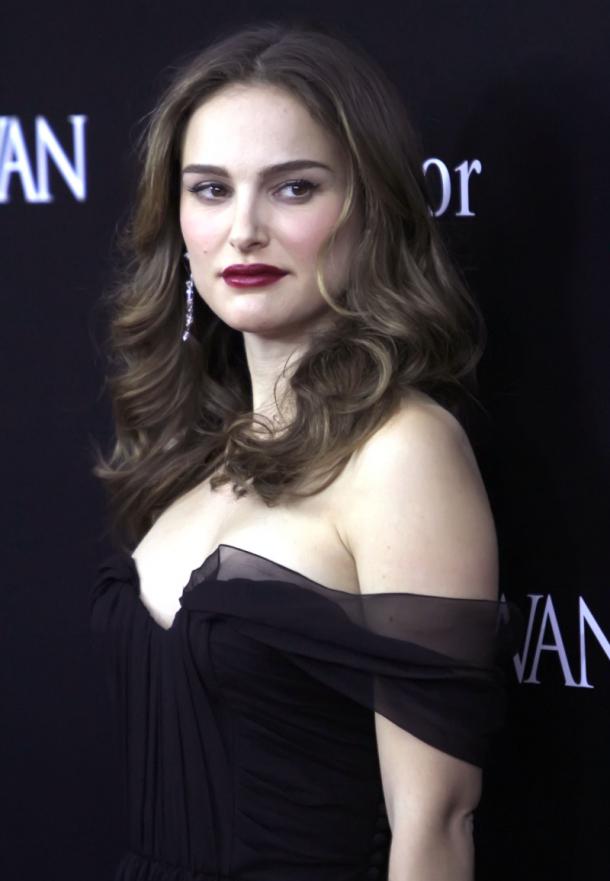 Fact 18 - Natalie - vegetarian. Even during pregnancy, she did not eat meat.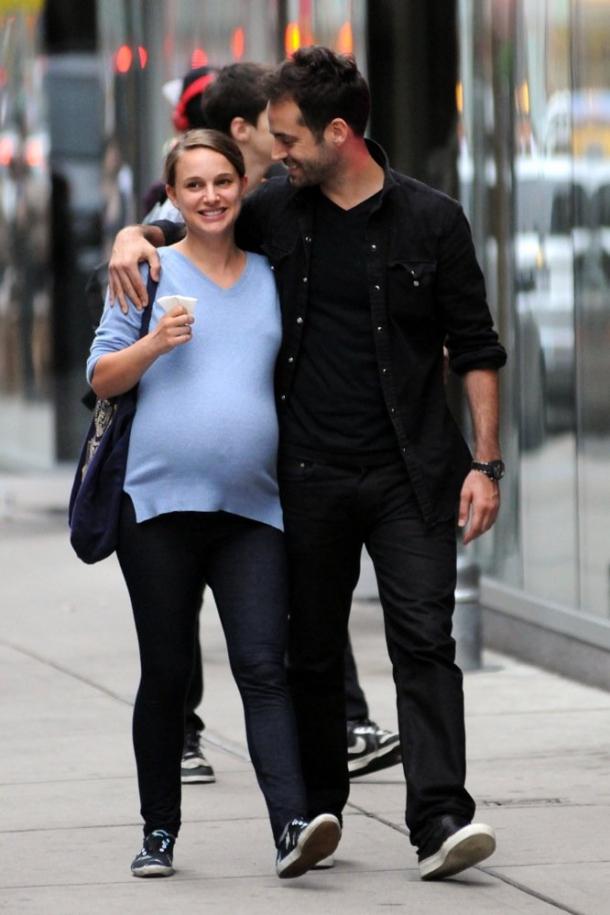 Fact 19 - Natalie admits that you can have fun in different ways, but personally, for it is the most pleasant - a good sleep and a delicious dinner.