Continuing the theme of the most chic outfits.
Beyonce
1. The dress from Elie Saab is ideal for Beyonce - it emphasizes all its advantages and hides nothing. She understands that looks good on her.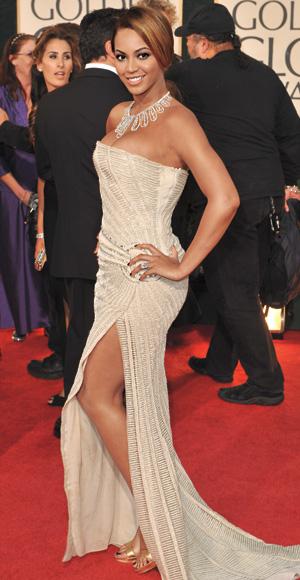 2. Try to also put on a jacket from Balmain, jeans, high heels, and you will experience the action of the fashionable formula Beyonce.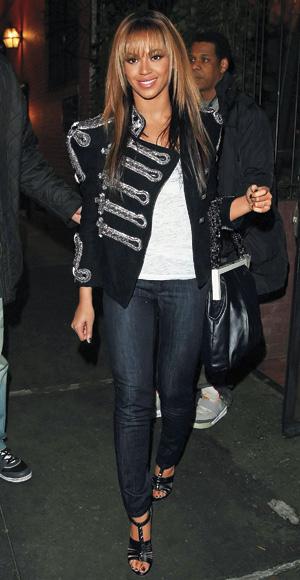 3. Ball Beyonce, like a real princess chose a silk dress by Armani with thingies, which made it very romantic lady.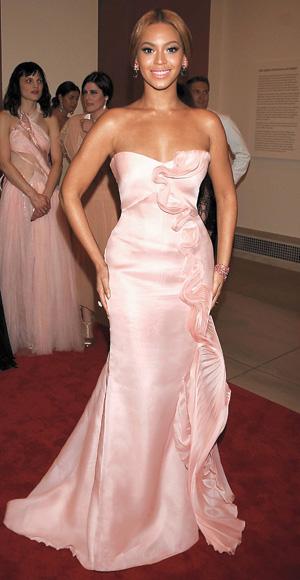 4. Before you go on stage Oscar ceremony, Beyonce has appeared on the red carpet in a vintage dress by Versace.
5. Roberto Cavalli himself commented on his appearance in the dress Beyonce: "Yes, she really knows what she is, and uses his great knowledge.»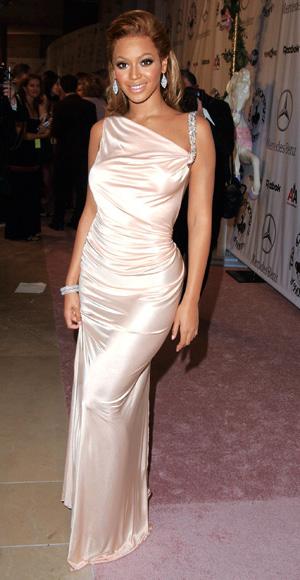 6. Even if the rain and the sky is overcast, Beyonce knows a way to look chic. She looks like Barbie)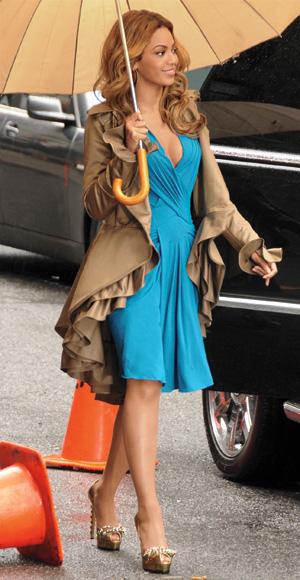 Marion Cotillard
1. This dress by Dior so amazing because it plays on contrasts: a short in front, long back. glamorous top and bottom of the subtle lace. Cotillard risked and won with this dress.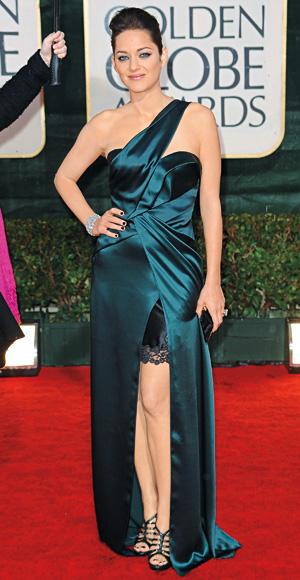 2. Marion - a real mermaid, rusalistey not happen. This helped her dress from Jean Paul Gaultier.
3. This dress from Chanel itself is charming, but the point here in this captivating eyes Oscar-winning actress, who underlined makeup Smokey Aes.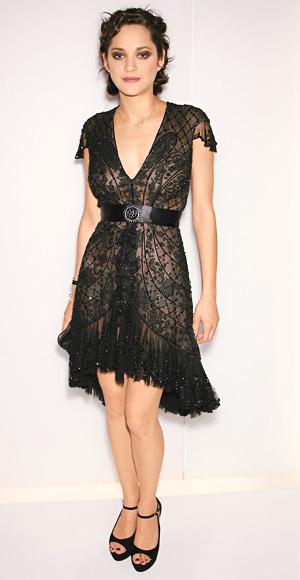 4. Yes, there is no jewelry is not required, because she Marion face line Lady Dior, shines brighter than all the diamonds.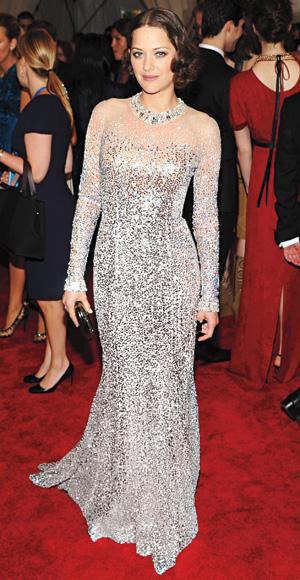 5. Parisian elegance in action! This would have occurred to combine a strict dress by Lanvin with sandals.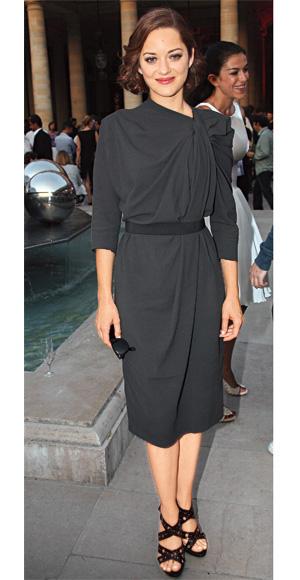 6. Marion a fashion guru in this suit by Lefranc Ferrant.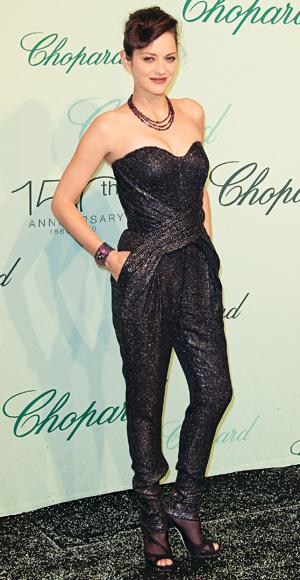 Penelope Cruz
1. Beautiful pink-colored dress by Versace perfectly underlines the interesting color of Penelope, and the silhouette of this dress is both romantic and smooth.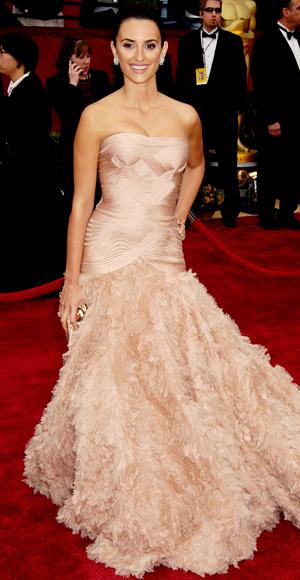 2. For the way down the red carpet for the Oscars Penelope made the best choice: an unusual dress by Chanel.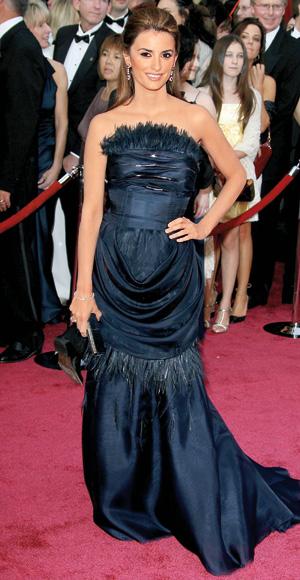 3. I absolutely love this dress from Dolce & Gabbana, which was made specifically for Penelope at the Cannes festival. Designers say it emphasizes its natural, natural beauty.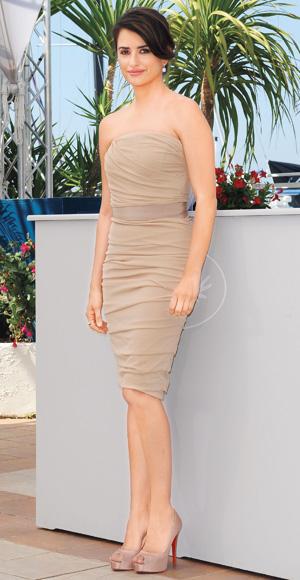 4. Only a woman of the Renaissance, speaking four languages ​​and possessing a host of other advantages could make this dress from Yves Saint Laurent so sexy.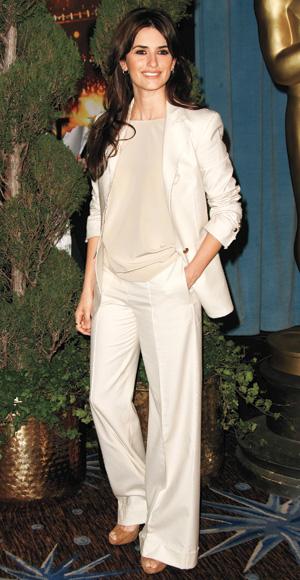 5. This is a photo from the time when Penelope Cruz became a star at home in Spain and chose a dress from Dior, to present itself to the world and become a global star.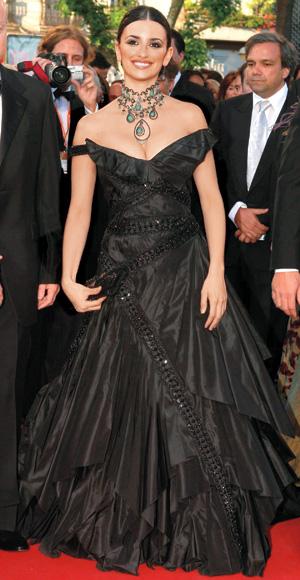 6. This dress by Armani Penelope opted for a fashion show in Los Angeles, and made the right decision.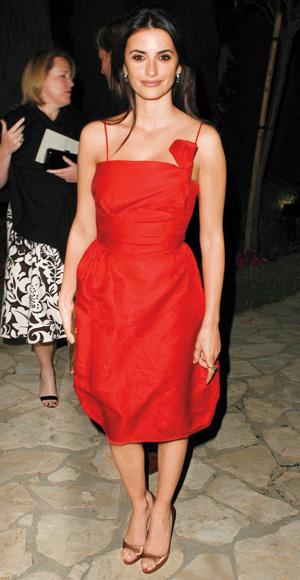 Natalie Portman
1. Natalie is not like most young actresses she loves to play with volume and proportions, and it's great. As an example, in the case with this dress from Givenchy, which she combined with smooth hair and perfect makeup.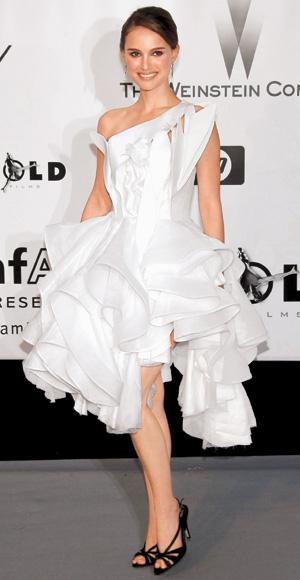 2. In this dress by Lanvin, she appeared on the red carpet of the Cannes Film Festival and sunk into the soul of everyone.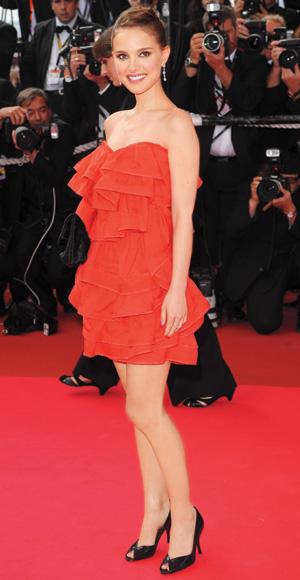 3. The designer Christian Lacroix commented Natalie Portman in her dress: "It looks like a modern queen or princess. It is a special and permanent. »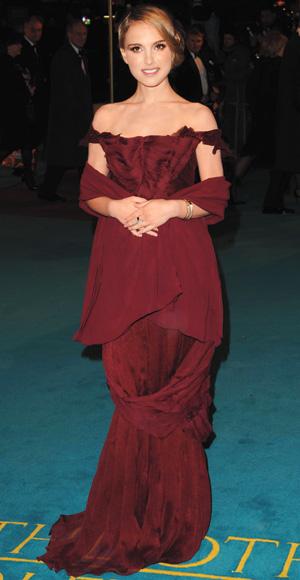 4. All eyes were glued to her at the Oscars when she appeared in this delicate dress from Rodarte.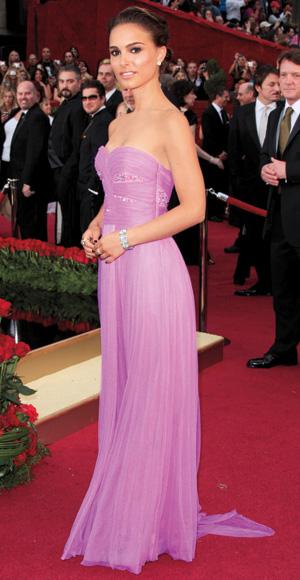 5. Long curls defeated! That's the best the publication Natalie celebrated her new haircut, well chosen her dress from Chanel.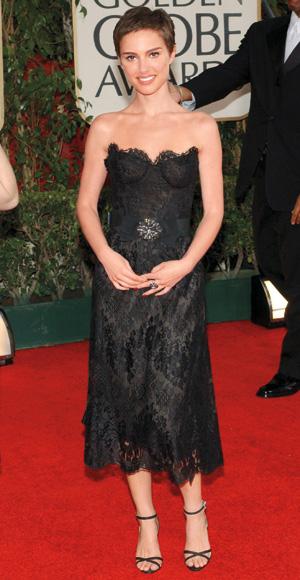 6. Again, in the life of Oscar Natalie. This dress by Lanvin, she looked like a goddess, a resident of Mount Olympus, which deserves all the awards in the world.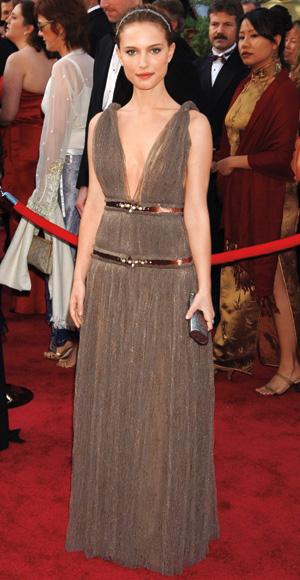 Photo: instyle.com