They say that the children of geniuses nature rests. But this does not apply to the daughter of a famous artist Pablo Picasso, Paloma. This woman has achieved staggering success, becoming a designer of clothes and jewelry.
The website
offers the readers to get acquainted with some facts from the life of Paloma Picasso.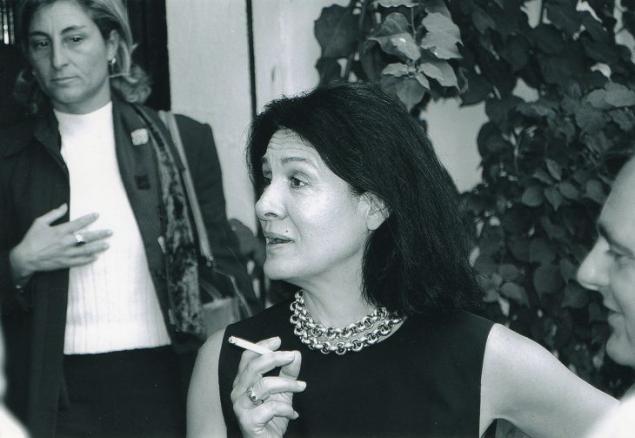 Wikipedia / Public domainУ Paloma had a difficult childhood, the girl's Mother — the writer françoise Gilot was married to Pablo. After the birth of her daughter in 1949, they were together only four years. Since then, Paloma met with his father only during the summer holidays, but he was so busy with work that he spent with a girl too little time.
Picasso himself chose the name for her daughter In the year of birth of Paloma Pablo Picasso drew the logo for the International peace conference. It was a picture of a white dove, and in her honor the artist and called his daughter. Translated from the Spanish name Paloma means "dove".
Paloma childhood dream to be a designer in adolescence the girl herself picked out their outfits and accessories, finding them at flea markets and in small shops. Then she developed a severe style, complemented by eye-catching decorations.
Paloma Picasso quickly became successful with Her first victory in a professional field was the work of the famous designer Yves Saint Laurent. Later she began to work with the Greek jewelry company "Zolotas". Just then Paloma decided to pursue work at "Tiffany & Co", and in 1980, she succeeded. Her brilliant presentation, where she laid out the jewelry from this company among the gourmet dishes on a blue tablecloth, conquered the user.
Visiting card Paloma Picasso Paloma Today continues its cooperation with "Tiffany & Co", which lasted for more than thirty years! Its distinctive feature in the design of the jewelry is a combination of semi-precious and precious stones with a large pearl. Paloma also creates an unusual pendants in the form of hearts and lips, offering to carry them on the laces of leather.
Paloma is working not only with jewelry companies This beautiful woman was the author of the perfume company "L'oreal", one of the flavors even her name. Also, Paloma has released under its own brand lipstick signature shade of red and has developed the design for several lines of sunglasses and accessories.
via factroom.ru