Ingredients:
— 90 gr of peeled almonds (soak for 2 hours in water, rinse and dry, then clear)
— 2 tablespoons of agave or maple syrup (or honey),
— 2 tablespoons of melted coconut oil
— zest and juice from one orange,
— 50 gr coconut shavings for sprinkles.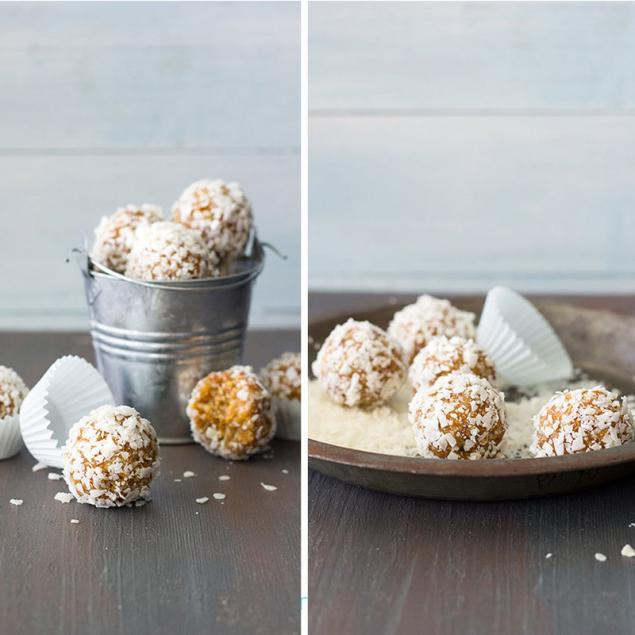 Preparation:
Mix all the ingredients in a food processor for a couple minutes until spreadable.
Transfer to a bowl.
If necessary, put into the refrigerator for 10-15 minutes, the mass became firmer.
Roll up from the mass of small balls and roll them in chips.
Store in the refrigerator.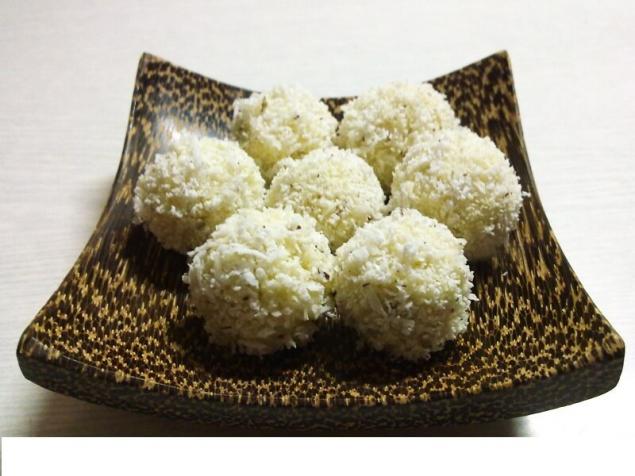 Cook with love!  
Also delicious: the candy Apple without sugar: how to cook a healthy treat Homemade halvah without sugar. Simple recipes
Source: vk.com/naturesweets?w=wall-37554300_10067