Chris Sarnia (Chris Zernia) made a fully functional motorcycle with a stone kit and took part in the competition "Build da Fukker" organized by the German magazine Custombike. The basis for the project master living in Mendig, Germany, used an iconic motorcycle Honda CX500 1982, and he managed to reach the final of the competition.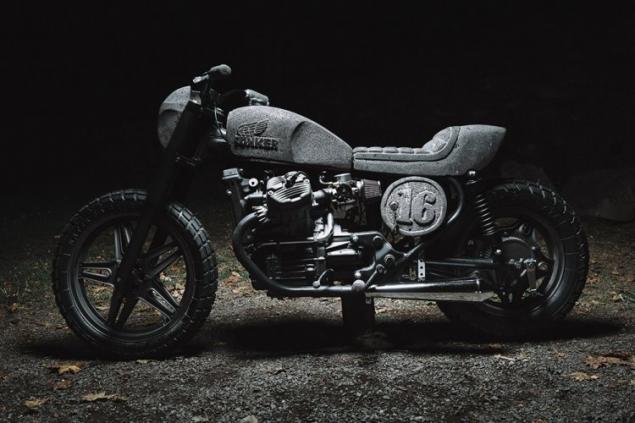 Details of the project:
stone: basalt, which is mined a few miles from Chris ' house (a rather heavy stone, but easily handled);
Chris began with a 450-pound piece of basalt and made him the individual components, weighing approximately 60 kg Fuel tank conforms to the shape of the original tank Honda. Made a small depression to fuel.
— frame: reinforced to handle additional weight
— saddle: stone (a true masterpiece)
— lighting: round front headlight and led tail light, embedded in the tail
— plug: Honda VT600 Shadow
— amorti: H-D Dyna
— wheels: Comstar with rubber Bates Baja
Dry mass: 355 kg