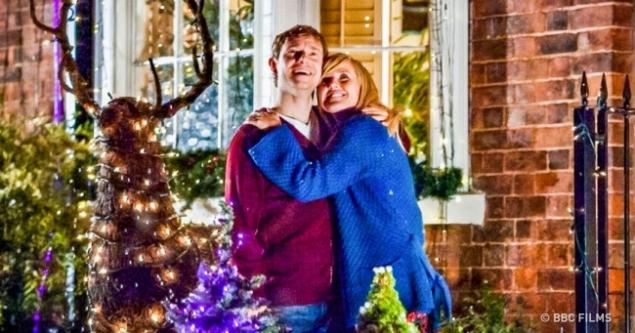 The days go by succession. And here we are again, preparing for the New year! Good traditions warm the soul: a family feast, tangerines, green beauty in garlands and flying snow outside the window... And good movies, which from year to year give us the faith.
The team
Website
ahead of pristykovatsya a selection of Christmas movies that fill us with the expectation of magic.
The holiday The Holiday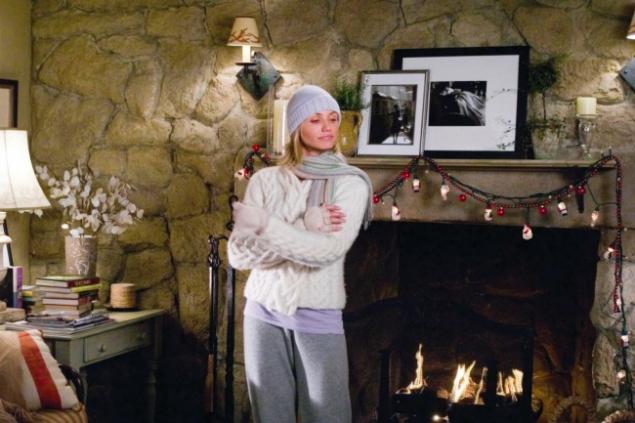 Year of release: 2006Starring: Cameron Diaz, Kate Winslet, Jude law, Jack black, Eli Wallach, etc.
When nearing a holiday, and the soul of a cat scratching, I want to magically be transported into a completely different place. Two disillusioned in the life of a woman casually acquainted on the website of the exchange of homes on vacation. Why not? And now one of them is in a hurry to Sunny California, and the other walks in heels with a suitcase on a snow-covered English countryside.
Love actually Love Actually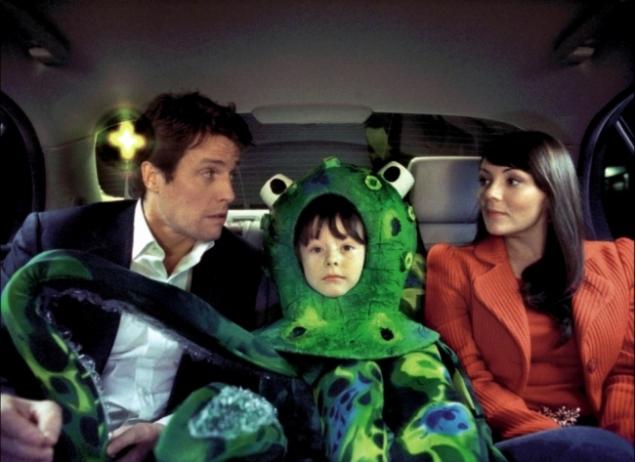 Release year: 2003Starring: Hugh Grant, Liam Neeson, Emma Thompson, Colin Firth, keira Knightley, etc.
Still, the world is ruled by love! And on the eve of New year is felt especially acutely. Such different people, different situations: unexpected, inexplicable, curious. No matter who you are — the Prime Minister, the jealous wife, a writer, an old rocker or a widower with a loving teenage son. This festive Comedy reaffirms the old adage that the heart wants.
Home alone — 2: Lost in new York Home Alone 2: Lost in New York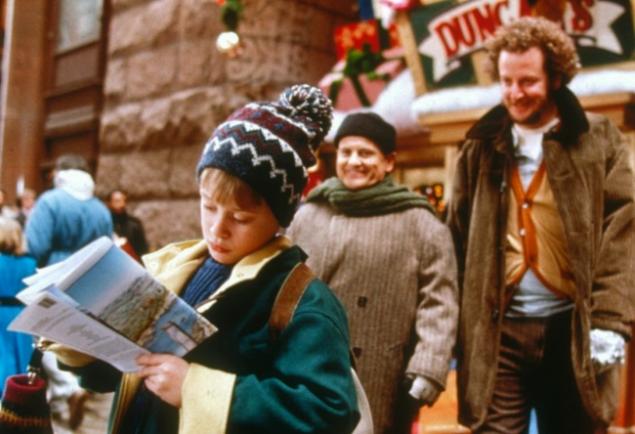 Release year: 1992Starring: Macaulay Culkin, Joe Pesci, Daniel stern, Catherine O'hara, Rob Schneider
The adventures of Kevin continues! According to an old tradition he got lost again on Christmas eve. But it makes no sense to be sad, especially if you're in new York, and in the bag you have daddy's credit card. There's so much more interesting... And in the meantime a friend's pair a couple of crooks escaped from prison.
The irony of fate or With light steam!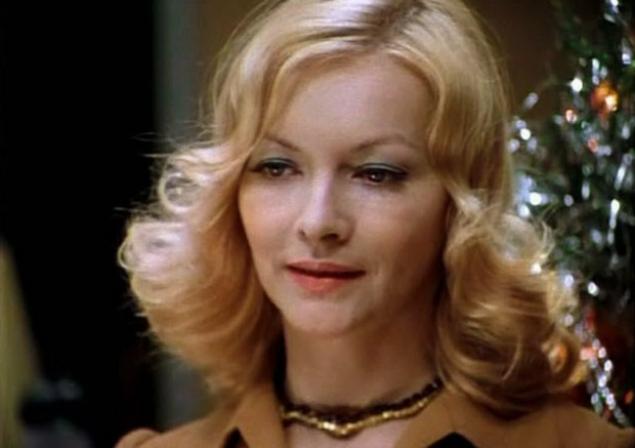 Year of release: 1975Starring: Barbara Brylska, Andrey Myagkov, Yuriy Yakovlev et al.
A wonderful film of Eldar Ryazanov has long entered the Golden Fund of the movies that we watch in the New year. Funny situations, favorite characters, melodic songs and a timeless story of love. In this delicious "cocktail" in an amazing way each year offers a new taste.
"Old" New year New year's Eve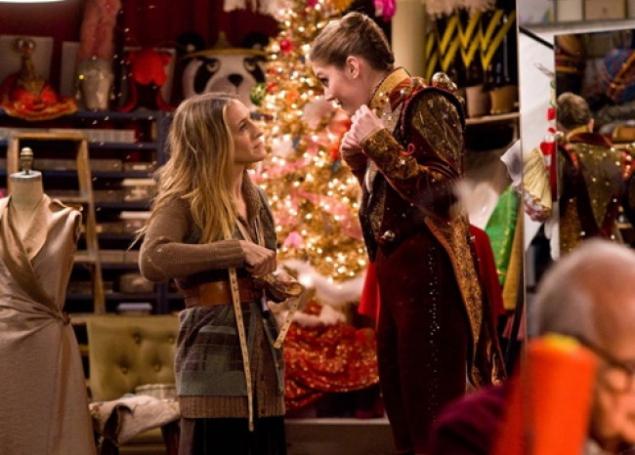 Release year: 2011Starring: Robert De Niro, Michelle Pfeiffer, Ashton Kutcher, Zac Efron, etc.
Romantic Comedy with a whole constellation of Hollywood stars will enchant you with a kaleidoscope of stories that occurred on the eve of the New year. Successful leading in a hurry to return to childhood, the famous singer unexpectedly meets old love, and a lonely woman in a hurry in a beautiful dress. Their fates entwined by invisible threads. The magic of the holiday unites all those who yesterday were still not familiar.
You letter You've Got Mail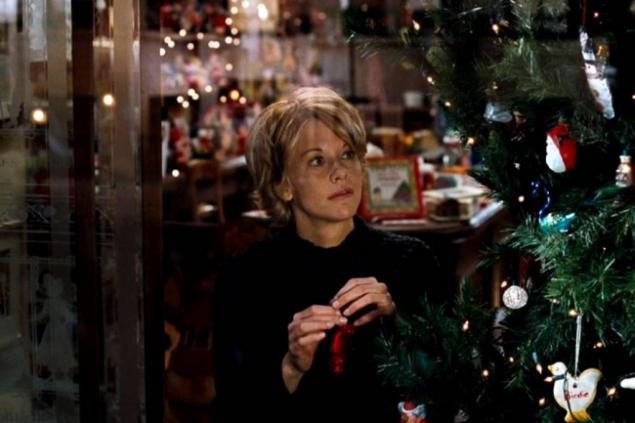 Year of manufacture: 1998Starring: Tom Hanks, Meg Ryan, Greg Kinnear, Parker Posey, Jean Stapleton, etc.
Nice correspondence through the Internet does not interfere with their personal lives. Katlin's got a boyfriend, and Joe is Dating a girl. Kathleen's whole soul is attached to his shop of children's books that have become for buyers and sellers of Marina goodness. And the magnate Joe one day decides to create another huge book supermarket.
Miracle on 34th street Miracle on 34th Street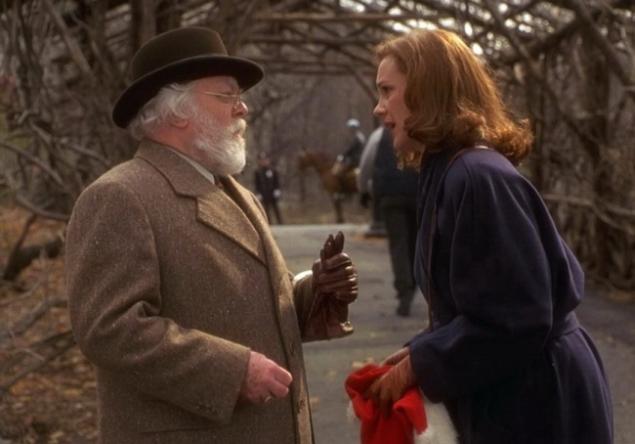 Release year: 1994Starring: Richard Attenborough, Elizabeth Perkins, Dylan McDermott, John.T. Walsh
Girl Susan doesn't believe in Santa Claus because my mother long ago told her the truth. But according to tradition, Susan wrote his "Christmas list" for Santa, which asked for a new house, father and little brother. But if she knows that miracles do not happen, then who is this mysterious grandfather with a white beard, whom she met in a huge new York Department store?
Come see me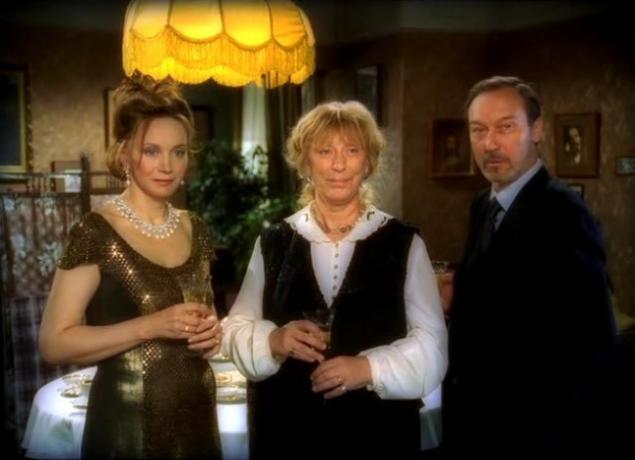 Release year: 2000Starring: Oleg Yankovskiy, Irina Kupchenko, Yekaterina Vasilyeva, and others.
Such films are close to us in their warmth and sincerity. The world is not perfect, but therein lies its charm. An elderly woman not long ago gets up from his chair and glues a beautiful figure. But once the New year she says she will soon leave this world... And then her daughter, Tanya decides to fulfill the cherished dream of the mother. After all, a miracle is possible even where no he does not believe.
Christmas vacation Christmas Vacation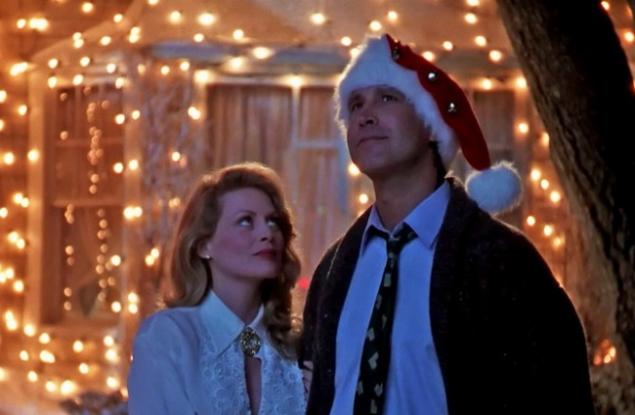 Year of manufacture: 1989Starring: Chevy chase, Beverly D'angelo, Juliette Lewis, johnny Galecki etc.
Sometimes Christmas coziness and idyll is preceded by a fairly rapid event. But the head of the family of Griswold was determined to avoid troubles. They're just gonna get the tree, decorate the house with lights, prepare the Turkey... And the holiday will be a success! Well, here goes, will try once again to trust the inimitable comedian Chevy chase.
The Best Christmas! Nativity!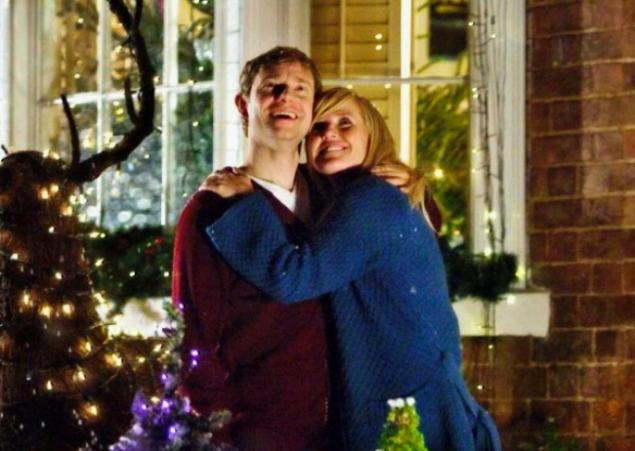 Release year: 2009Starring: Martin Freeman, Jason Watkins, Ashley Jensen, pam Ferris, etc.
Teacher Paul Madens once tried to become an actor. But it didn't work... And that's the pessimist and loser suddenly trust the statement gala performance in school. It would seem that the chances of success are slim, but fate is generous with surprises. And on top of that he unexpectedly meets a girl who did not expect to see. This Comedy miraculously fills the soul with holiday spirit.
Photo on preview, BBC Films
See also
12 Christmas movies that fill the soul with expectation of a miracle
The 15 most anticipated films of 2017
via www.adme.ru/tvorchestvo-kino/15-samyh-ozhidaemyh-filmov-2017-goda-1405415/