Volkswagen told about the new electronic system called Dynamic Road Sign Display, which is designed for reading and identifying road signs.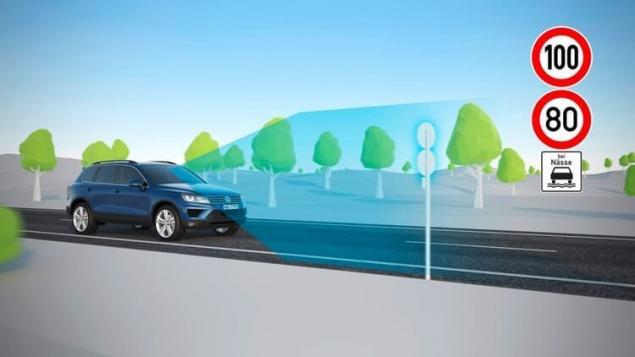 The complex relies on a camera located at the front of the vehicle. The system is able to identify speed limits, areas where overtaking is prohibited, exits, etc.
The read information is compared with data in the navigation system and the current location of the vehicle. Then relevant information is displayed on the instrument panel or projection display. As a result, the driver receives a notification on road signs, even if he to notice them did not or could not for some reason.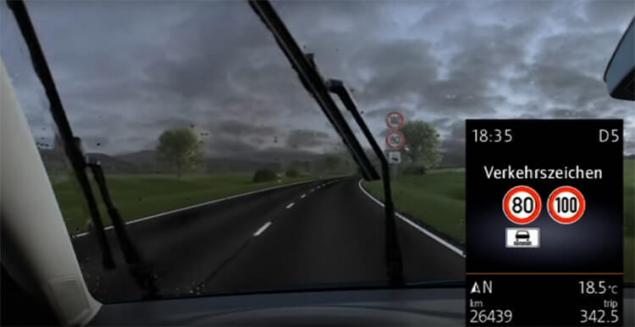 Interestingly, Dynamic Road Sign Display allows even the readings of the rain sensor. The fact that some roads in bad weather are more restrictive than under favorable conditions. In this case, recording precipitation, the complex displays a more stringent limit of two installed. published  
Source: www.3dnews.ru/944570