General Motors (GM) has begun the sales of "national" electric Chevrolet Bolt. In terms of price and reserve this electric car became the cheapest for the American market.
The Chevrolet Bolt has already received the first three customers (see photo below): a law enforcement officer William Mattos (Mattos William), programmer Bobby Edmonds (Edmonds Bobby) and broker for commercial real estate Steve Henry (Steve Henry). They already have the experience of owning a fully electric or hybrid cars.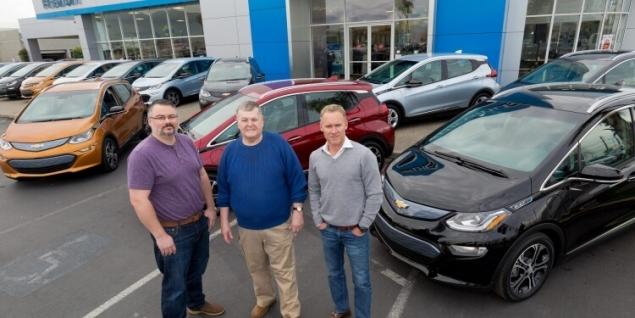 The Chevrolet Bolt debuted at the beginning of 2016, in November, he got on the conveyor. Retail cost of the electric car starts at $37.5 thousand, however the tax breaks and subsidies in force in some States, allow you to purchase new product at a price below $30 thousand.
The Chevrolet Bolt was for the American market the first electric vehicle that costs less than $40 thousand and rides without recharging more than 200 miles (321 km; the maximum rate announced at 380 km). For comparison, the Nissan Leaf costs from $32.8 thousand, but the reserve is limited to 120 miles (193 km).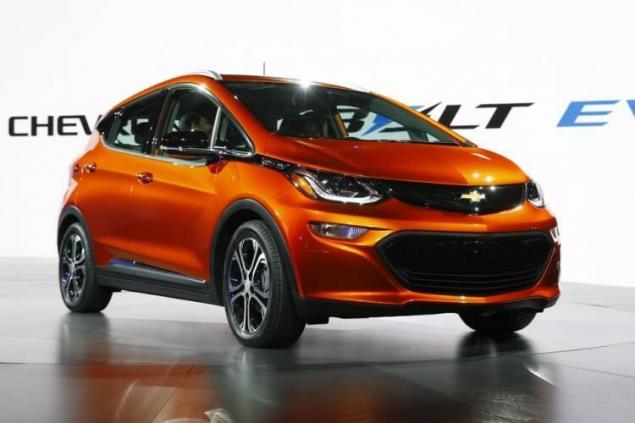 The Chevrolet Bolt is equipped with an electric motor capacity of 200 HP and torque of 360 N·m. the Car accelerates from 0 to 100 km/h in less than 7 seconds, and top speed is 150 km/h. In the basic configuration the car has a 10.2 inch touchscreen display on the centre console, a rear view camera, paddle shifters to control the modes of recovery etc. published  
Source: www.3dnews.ru/944434