Previously, it was a lot of speculation around how much General Motors plans to produce the Chevrolet Bolt EV electric car worth $37 500 with battery capacity of 60 kWh and a range of up to 380 km Often sounded the figure between 25,000 and 50,000 units per year.
The division of LG Chem, which supplies batteries for GM announced that it planned to produce "at least 30,000" battery for electric vehicles, the us partner. This was announced at a conference to discuss the profits of the company Vice-President of LG Chem Kang Chang-BOM.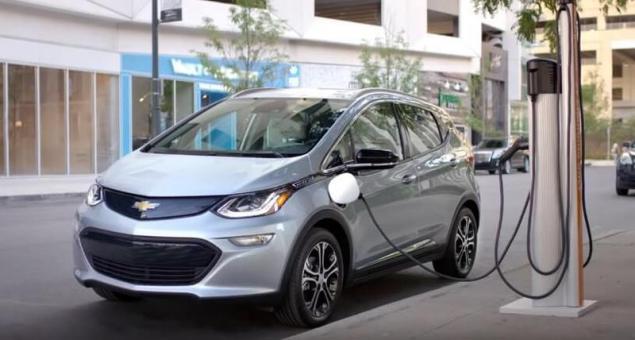 Recall that the production version of the Chevrolet Bolt EV 2017 debuted this year at the electronics show in Las Vegas. The electric car is driven by a 200-horsepower electric motor that provides acceleration to 100 km/h in 7 s and a maximum speed of 146 km/h.
Regular charger of electric vehicle – charging power to 7.2 kW, which is 2 hours connect to home network accumulates energy, sufficient for 80 km. On fast charge the car in 30 min is charged up to 145 km.
Start of production of the Bolt electric vehicle is scheduled for the coming weeks. Subject to state tax reductions in some US States the cost can drop to 30 thousand dollars.
In Europe the "green" car Chevrolet will be marketed under the brand name Opel Ampera E, and in Ukraine, this electric car is expected in spring 2017. published
SUBSCRIBE to OUR youtube channel that allows you to watch online, download from YouTube free video about the recovery, the rejuvenation of man. Love for others and ourselves, as the feeling of high vibrations — an important factor for improvement . Put LIKES and share with your FRIENDS! www.youtube.com/channel/UCXd71u0w04qcwk32c8kY2BA/videos  
Source: ecotechnica.com.ua/transport/1624-gm-vypustit-bolee-30-tys-elektrokarov-chevrolet-bolt-v-2017-godu-prognoz-lg-chem.html