And I hate them. All his pseudo-, quasi - and just educational activities dedicated to the extermination of their species.
They told me to "get" — their cries, the tantrums, their conceptual hysteria...
I do because they live badly. They know nothing, can not, can not, will never meet, but breed well and grow quickly. The worst thing is that they are everywhere. I lean on them and depend on them. One (in the uniform of the rat color), I was nosing around in as the face of Zulu nationality and does not want to know that do not. The other (in the office rat color) does not want me something to resolve, because some daddy didn't tell him that it is possible. Third povyrubali all the protection and dispersed the reactor to boil — to ride like that? Now all our chickens with two heads and skinny like heraldic eagles.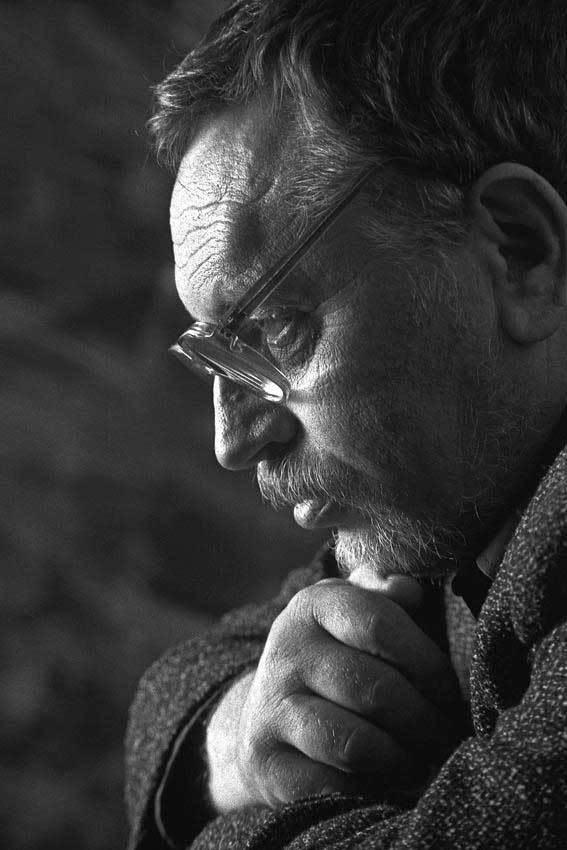 Therefore, while children are still small, they need to harass. Later will be too late: they like to be children.
And while most of them wants to become adults.
Because an adult in their understanding. He is strong. Educated. Has rights. Decision-making. He has the money. He should not have to ask anybody's permission; I will want and do. Respect him. At least considered him. They are not pushed around. Never strike him. He has a chance to become famous. And a lot more.
All this is naive, of course, but agree that part of it.
And the child clearly weak, incompetent, helpless and powerless. And chances are no.
Then he starts to freak out — kurochit school desks and commuter trains, a lighter melt the buttons on my lift and gloss over gum all the cracks through which I breathe. Revenge on me for what I was leaving childhood, it is not taken. Knows what will become an adult soon, and the wait is unbearable.
And here I come. Call me — let's just say, the killer. I'm going to kill him. Outwardly, it will not be noticeable at first: hands, feet, ears will remain in place. Maybe just a little bit different look.
I will tell him: come with me, and you become an adult. First, a little bit, but quick and easy. Then a little bit more. Going to be harder, but you'll love it. And so — until they become adults at all. The long wait is not necessary.
Have to pay: for every gram of adult power to give grams of the attributes of childhood, until at least — those without which even an adult cannot be considered a person. For example, the ability to be happy and surprised.
I bring him to the room where there is everything. Well, not all, but many: materials, tools, equipment. Money. And there's me.
I said to him you have desires and problems. I have the opportunity to solve part of your problems and help to fulfill part of the desires. Something you can do easily and immediately. Something more complicated: a little bit of money, not all materials and equipment not every. But some can be made yourself, and to make money. Where there is not enough strength and knowledge, I will help. Not enough of your rights — to substitute their own. Don't know what I want; I don't know what all you can want is will tell.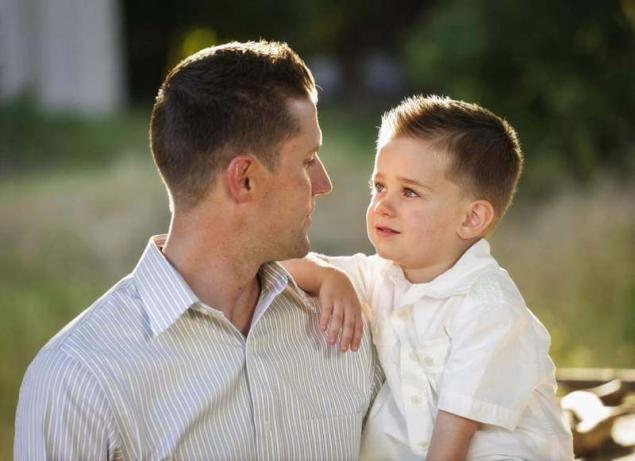 But I have a few conditions. One first, the other important.First:
we don't do anything for exhibitions, reports and just. We don't do models or layouts — only the real thing. We don't play with toys. We have real clients and real responsibility. The quality is also present. We respect your time and your reputation. This, incidentally, is the way to respect others.
Important:
safety. The security of the world in which we live. Animals and vegetation. Another person and all mankind. Himself.
Still conditions. Not to solve their problems at someone else's expense. Don't be fooled. Not to quarrel, not to harm and not to nag. Not to steal. Why — I will explain and it will be easier to follow all the "don't". But I'm not going to do that, and will try you to explain yourself it myself. You know the way. Is called — reflection.
When I realized that I hate children? In that moment, when I saw some of the adults.
The tram entered a boy and a girl. He was seven years old, she is a year or two or three less. He helped her climb into the wagon on the steep steps. Then added to the glass driver's cabin so that she could see everything happening ahead of me. Then bought a ticket. And, finally, stood behind her, to incoming and outgoing passengers didn't push her. That it was well. What was the meaning of his life on the half an hour, they rode the tram.
Then I found the right room, outfitted it, and began to invite children. And not that among the left there was no more children. Was because of the circumstances that caused them to stay longer. Came out the same more or less adults.
One child got stubborn. Then, almost twenty years ago, we didn't know where this came from. Now I understand: from the future. Now there are more. But it still means nothing because, listen to this.
He grew up with my grandmother. Parents, scientists were not up to it: they did a scientific career. And we brought his aunt, also a teacher. The case went to the labour camp. He did not like. And that's not the case, that is excessive to collect the apples. We have a space were different, with a different color of the sky. I told him — say, all will do and decide for themselves, you and the other guys. And earn, and spend, and free time to spend — according to their understanding. Any adult over the you will not. And he was like, for me any freedom, just coffee in bed.
All the same he we found ourselves. Shift spent in resting, but not quite on their own: the punishment was the worst — deprivation of the right to work. And this gosh that will succanat, safety break. Here and rested. Pretending it should be. Only at the last evening could not resist. Sitting around the campfire, the last conversation, the last song we sing, the duty suddenly shouted: "Fire!" In the village barn on fire. The people failed to put out — and goshka there, and duty to him:
— Relax, you're in the morning to work out!
And he "floated". At the age of thirteen.
And then the aunt says: returned in response to the grandmother of the village, gathered the boys from their streets, and pushed it: you say, do not live thus, you live like worms, don't know what life is.
And made the squad.
Bluff, of course, made, but I knew that says.
But the summer is ended, and we returned to school.
Here love kids. A logical emphasis can be put on any word. Especially on the third. Here, children can groom, nurture and grow. Execute: take an empty baby and stuffed by the vieta theorem, Dostoevsky, Avogadro constant and eukaryotes. Especially eukaryotes, the eyeballs, that of ears reached. Our children are the best in the world know geography, program, bring indecent expression to the form convenient for taking the logarithm. Poorly trained themselves, conflict and armless. Repair power outlets, they are taught by different people, if you're lucky with an acquaintance. And no training environment will not deter the baby from being able to quit in the middle of the lawn, cans of beer.
Our school loves children fundamentally.
She winces from the thought that in the morning the calf is able to catch at the crossroads to wipe a couple of windshields. And, thank God, does not know that the money he buys a pack of cigarettes, which are illegally firing in the school toilet. And then that was it!
Our school loves children ten years, although it says eleven. Nothing, soon to be twelve: we are a rich country, and the lack of classes and teachers. We are a country of rich parents, sleeping and seeing, like a longer hold two-meter growth on my neck that did not want the child to feed itself and autonomously solve their problems. Do not be surprised to learn that we are the country's most overgrown children.
But its sweep to perform a sacred duty. He's got nothing. Afraid of the light. His beat. He quietly flies into a rage. Vieta theorem helps bad. Out of instincts. And as soon as he will feel either despair or confidence, he begins to take revenge. All in a row. Due to the regulation of transcription and translation, he falls into meiosis is either a deserter or a looter. And the local population ceases to love him. He also doesn't like: this prevents "soak".
And all the love — not children's matters.
We can feel it. Understand that without mercy (and where to take it without social confidence?) the child is subhuman. That release it from school dangerous. Other species not expected — not with anything. And we toil. The simplest way to keep him on the rope longer. It would be good for twelve years. Fifteen is even better, but who will restore the institution of the ruins?
Now my youngest son, a Junior, is offended when he is called schoolboy. I remember those of my classmates that stayed in the pioneers to the ninth grade, was hiding in his pocket ties, "forgot" them at home, smeared ink... They grew out of children's status, and more suitable was not.
Alas, the school, strained overcoming illiteracy, are no longer able to fight the kid, though, start with the second, the first would be by itself. And we lie to ourselves that we love the children because we love them for real, we would gently and carefully germinated in adults.
I like politologie adults with a smile, which lacks a pair of milk teeth. published  
Author: Vladimir Lantsberg  
Also interesting: If I were 22: hunger, who destroys the fear of failure The person to whom you're not afraid to be unarmed...
P. S. And remember, just changing your mind — together we change the world! ©
Source: www.psychologos.ru/articles/view/intervu-o-lubvi