My experience with teenagers is 36 years old. That is, I started back in 1980. So I have something to tell our children and those who are no longer children, and those who are still in the age that is called "hard."
I am not going to curtsy. Boiling ' cause.
Back in the 80's we with my the then the boys staged a play called "a Difficult childhood". Wrote the script themselves. Talked about school, family, unrequited love — it's all about making childhood difficult. So. You can take the script and put the play tomorrow. Nothing has changed, except that the appearance of social networks.
But the main thing remains the main thing. In our play there was a scene about children's suicides. We have seriously studied the material. He read the note left by the boys. Talked to those who were saved. None of them were going to the light really.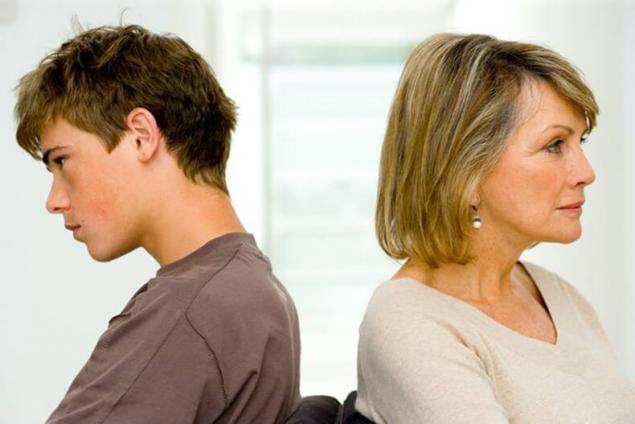 According to the statistics the most part of suicides have accounted for 18 to 19 hours. They knew that the parents from the minute you get home from work. And I thought that mom and dad will have time, but at the same time realize that it is necessary to do something. We read these notes from the scene.
And I realized one very simple thing, trivial to the contrary. We finished this part of the play the words that I remember 30 years: "
If we called the real cause of death, it would sound like this: "I lacked self-love." Like us alive
".
Nothing has changed. NOTHING.
Today's morning session in the workshop of journalism I started with talking about what happened. Some watched the broadcast in the "Periscope" or whatever it's called. Now, pay attention. 7 PARENTS 7 YESTERDAY AFTER "LET THEM TALK" RUSHED TO SOCIAL MEDIA TO DISCUSS THE CASE WITH YOUR FRIEND!!! Need comments?
Again the focus. Those who blames everything on bad guys from a contact who push our children to take this step. I asked the guys today if they had the chance instead of hovering in social networks to spend that time with your parents what they would prefer. I can not believe it. But 7 people out of 7 said they would choose parents.
However, with a caveat: "Depends on what you do." They want to walk with us in the Park. Read aloud books. To play Monopoly. To cook a fancy dinner. To watch a movie. Mount home video. To listen to rap. To talk about love and listen to the story of how mom met dad, though for the hundredth time. They don't want to report grades in school!!!
Now those who believe that those who today are buried, a little whipped. My guys said, "Then it would have happened sooner."
Some stories. Real, life.
I have a student who hit for four. Parents believe that she must be a student, because maybe your resources should be used to the maximum. In September, the girl lost the key and were unable to return home. And forgot the phone at home. It happens.
In the end she was punished. Within a month she was able to come out of his room on three occasions – in school, in the kitchen and in the bathroom. Books and computer were taken. Phone too. What to do had the child, you know? So I do not know.
We had a journalistic experiment called the matter to the helpline. That is, put it on speaker and listened as the girl tells this story to someone, who is a psychologist. Slukavil only one girl said she was now punished, that is the second week.
"What do I do?" — cried the girl. She was crying, because the story still does not let her. That which is considered to be the psychologist on the other end stupidly zoomed in on the child.
"And how do you learn? And you called my mother, said he lost the key? Well, what if I forgot my phone – can I friend ask. And go to school? Well, as you say that will not let go!" Then the one that is considered a psychologist, just gone. Well just took it, put the phone on the table and left, we heard the sound of heels. After a few minutes she came back and said, "are You still here? Well... try to talk to the parents. Goodbye."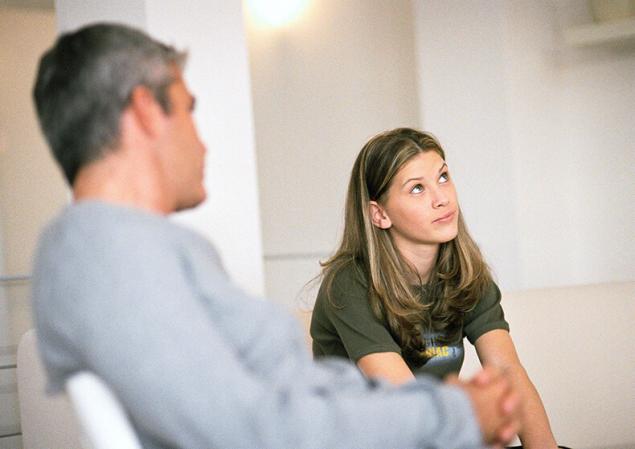 I have a student who a few weeks ago in Lukasina midnight cried on my chest. This happens because there is, on the training of the children begins to get out everything that they've been holding in.
We talked about the fact that the girl nights sitting in social networks. "Where else would I communicate?! –shouted the child. I'm afraid to sleep alone! And mom goes off to play pool! She's getting married, and I have to move to her husband in the cottage. I hate him, he always laughs at the fact that I Burr, and mom says that's okay, I used to, because my life is useful to you !" I met with mom and talked about Billiards. Mom said that she plays at night, and the night CHILDREN NEED SLEEP.
I have a boy who all last year I shared with the guys a real tragedy: the constant conflicts of their parents. They fought every day. Loud. Mom even for a month was gone. And in April my mom called me and said that next month the boy to attend classes will not be because he has a C in geometry.
I could not resist. I told my mom that she is trying to deprive the child of the only places where he is interested in and where you hear it. It is difficult to teach geometry, when the wall 2 equally favorite people yelling at each other mate. Don't let yourself go, if, instead of our lessons, he would go with dad to the gym. And much more that said. Mom heard, thank God.
I can tell even with a dozen other such stories. Stories about quite safe with a kind family.
Yes, and we've seen their parents for half an hour a day. But we had no uncles from the contact that gives out the recipes. And our children it is. And yet our children need that anymore than we do, he'll win. Because he doesn't care what you got my child in school. Because he has enough time to talk with the child so that the child is convinced that he understand.
Because while we lament about this man on Facebook and encourage him to drawn and quartered, another uncle already detects the page and starts to be friends with our children. Key word – FRIENDS.
They really do not have enough love. And communication.
Not about school – they do not like to talk about it. Because we are convinced that we don't care about anything except ratings. Which, in fact, absolutely nothing. And do school means nothing, but it's a different issue.
The girl at the age of 14 goes to bed with a man not because of her rushing libido. Well, because not rushing in 14 years? She goes to bed because he thinks that this is love, which it lacks.
The child should not hear quarreling parents!
I tired to explain to adults that in case of war, children being evacuated first. Not know you or not, but most often to blame in parental quarrels, the child considers itself. There are two options: 1) if I wasn't, they could arrange their lives and forced to suffer each other and 2) I mean nothing to them, because they're even for me not to want to be together.
Parents are required to read the pages in social networks of their children.
What you want to talk to me about trust, about the fact that you know he trusts you. Nothing of the sort! Try it under a different name to register the VC and asked the child to friends. Learn a lot, really.
Only if you're a smart parent, you will not use this information in the format: "I know everything, I wish you the dishes washed before ....(further options)". You'll just know and draw conclusions. And intelligently act. But those who advocate the right of children to privacy of correspondence, the answer is: we are at war with man, and in war all means are good. Only the winner is the person who has everything tactically correctly.
If you are ever in the case of a public showdown took the side of the child, but the opposite, he's not going to trust you. Never again.
And come for help if necessary. Wrong? It happens, and often. And then we say to the teacher who scolds the child in you: "thank you, Marivanna, goodbye." But at home, alone, trying to understand WHY.
I'm not talking about permissiveness. I'm talking about the lack of attention. Attention is never too much. The overprotective sometimes.
A desire to live instead of a child's life – it happens. The desire to train – it happens. But attention does not happen a lot! Do not confuse the attention and slavery. The child must be sure that his love any!
Another story. Calling my grandmother who is raising her granddaughter since birth. Hysterical. "She refuses to be a girl! She cries that same-sex love and marriage between women have a right to exist!!!" I personally do clear. Girl is trying to ensure that she need any. Decision: the grandmother in the evening quietly says that he thought about it and realized that if she wants to be a boy, they begin to save money for the operation. More to the topic, the girl did not return.
From the discussion on FB: "I Think parents are not entirely and. Love even as broadcast and read by the child. The main point: children seek recognition of some society, but there are not taken."
1. Parents and a priori. Because they are parents. And if they are not to blame in case of withdrawal of the child from the life, they then did what?!
2. Not read. Here is not read and all. They need proof. Constantly. Is not the material.
3. Yes, strive. And if not in one place, it is necessary to look for another. Where you're sure won't hurt. A child will hear. In Tyumen, offhand – VEGA, search engines Arthur S. Olkhovsky, "Int" Sasha Kurapova well, and your humble servant. Probably a dozen "some societies" will be typed if to perplex. Quite a company is to help parents who from morning to night.
The more time a child spends in useful places, the less – on the Internet. Useful places where you hear, understand and talk.
For my niece Sasha's drama Studio. For my Alma-ATA guys that was a pioneer staff. The school immediately discarded — it has long ceased to be a place where something is done in the interest of the child.
They can live without social networks. On departures always do this sort of thing: on the first day please donate phones for the entire evening. Say, tomorrow morning will take it. Honestly, forget to take before the end of the shift!  
Tact and courtesy: beyond "please" and "thank you"7 oral games, developing thinking
Man dies when he ceases to feel and understand its value. Not life in General, and own. Ceases to understand what he needed.
Even if he stayed for a second year. Even if he shoplifted a candy bar. Even if he doesn't go to the University. Even if he didn't wash his dishes. Still needed.
From the mouths of my kids:
... I'm a bad son because I have 3 in physics
... I'm going to Lukasyno if dad get out of the binge
... I dream of becoming Director, but mom says I won't do for anything
... in our class there are a lot of people like me — the abnormal
... I asked my mom to help and she said that I solved this problem, because it is already an adult
... stepfather punished me because I was talking to my dad on the phone
And the last one.
For everything that happens with our children, we are responsible parents. And no one else
.
Author: Marina Solotova
P. S. And remember, only by changing their consumption — together we change the world! ©
Source: www.facebook.com/permalink.php?story_fbid=700418133456122&id=100004638254315