Scientists have shown that one minute of laughter prolongs life for five minutes.
The website
publishes ten short stories that will help you to find the real longevity!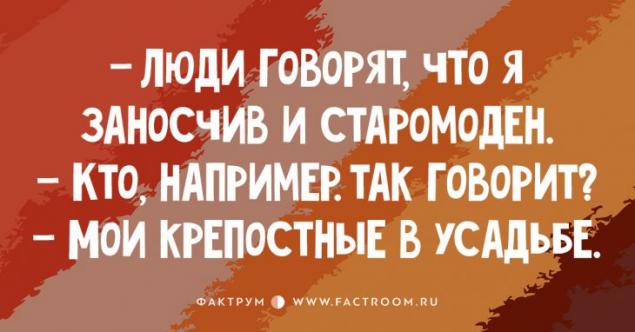 ***
"In Prikamye will celebrate the feast of the goose. Guests will be able to buy a goose carcass, blankets, quilts and pillows".
So you currently have a goose feast.
***
The kid put Carlson the camera... And now Kid a drone.
***
— The discoverer of this forest, this river and these hills.
How can you be a pioneer, people here are you thousands of years lived.
— How Columbus discovered America? Or are the Indians not men?
***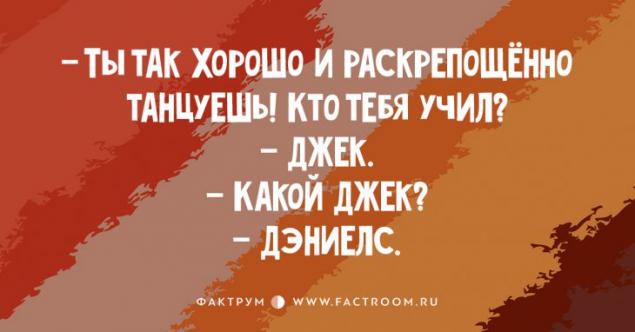 ***
— Nothing, you are created only to serve me!
— Barsik, the cat, what are you meowing? Come on, you milk poured...
***
— Do you have anything vegetarian?
— And how! Vodka made from selected varieties of wheat, beer from barley, wine and brandy from grapes!
***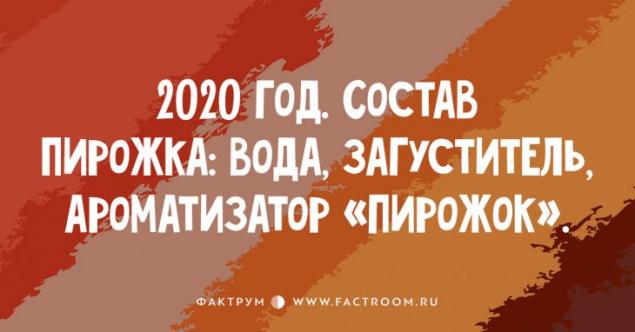 ***
— Yes, of course, I know that people lately touched, but really! Friend sold a small inherited from the grandmother, and bought a MacBook and the latest iPhone. How do you communicate with him?
— Using Facetime.
***
Quarreled with his wife. Don't talk. To call me to dinner, she came and hit me with a spoon...
via factroom.ru